Experience Oxfordshire Announce Closure of Oxford Visitor Information Centre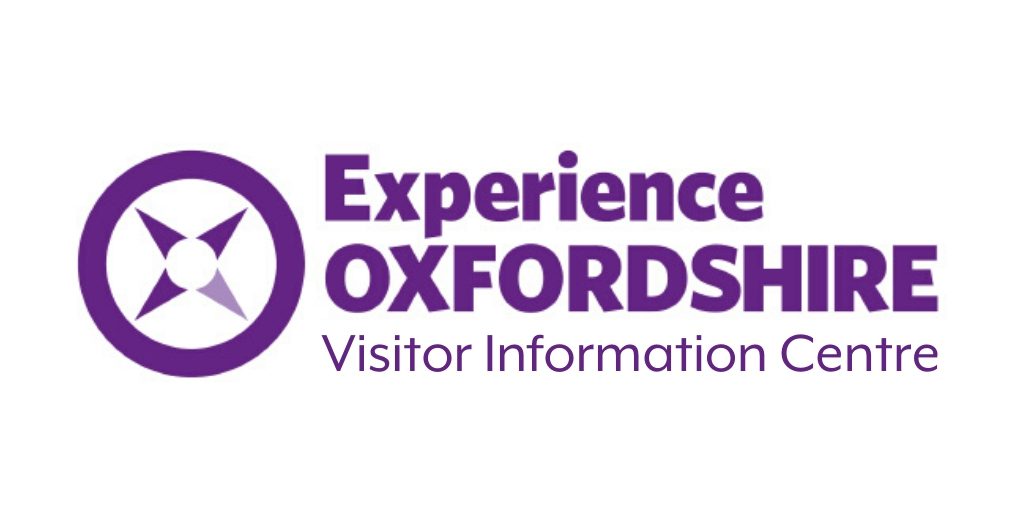 Experience Oxfordshire have today announced that Oxford Visitor Information Centre (VIC) on Broad Street will remain closed permanently.
The centre closed in March, due to the Covid-19 pandemic, however it had been vulnerable for some time due to financial support being withdrawn from Oxford City Council.
Experience Oxfordshire (then Visit Oxfordshire), the Destination Management Organisation (DMO) for Oxfordshire, took on the running of the VIC in 2011 when they entered into a contractual agreement with Oxford City Council to run the centre. The City Council announced in their 19/20 budget that they would be withdrawing their financial support for Experience Oxfordshire, which included the operation of the VIC.
When the DMO was established it was 100% public sector funded from both Oxford City Council and Oxfordshire County Council. There was always an aspiration for it to be a joint public and private sector organisation and in light of continuing pressures on the public sector and subsequent reduced funding, the DMO was able to expand commercial services to replace such reductions. However, the new business model and the rate of growth or services is not sufficient to cover the removal of all City Council funding.
The information centre welcomes over 500,000 visitors a year into the centre and deals with an additional 200,000 email and telephone enquiries. It supports local businesses and partners and helps to ensure that visitors can make the most of their time in the city and county.
Experience Oxfordshire took on the operation when it was making substantial losses which it has managed to reduce significantly over the years through offering retail and ticketing services for visitors. However only 1 in 6 visitors that come into the centre make a financial transaction, so their main reason for going to the information centre is just to ask for information. There is a cost to providing this service and welcome proposition in operational and staffing terms, a cost that was previously totally funded by the City Council.
There is additional financial risk involved in opening the VIC in a post Covid-19 environment as with lower visitor numbers anticipated in the city and the necessary social distancing requirements the information centre would be operating at a predicted volume of between 15% and 40% of its usual footfall which puts further financial pressures on the overall business.
Experience Oxfordshire have approached public sector stakeholders for additional funding to be able to continue the service however all organisations are working in a challenging environment currently, so it has not been possible to secure this.
Speaking on the closure of the VIC Hayley Beer-Gamage, the Chief Executive of Experience Oxfordshire said;
"It is with a heavy heart that the decision has been made to close Oxford Visitor Information Centre. It provides a vital service and welcome to the city of Oxford and wider county of Oxfordshire and supports many local businesses. The team that work at the VIC are incredible and have continued to offer award-winning services year after year. We have invested significantly in this service over recent years and we are extremely disappointed to see its closure. Experience Oxfordshire will however be continuing to support all of our partners and stakeholders through our ongoing destination management and marketing work and help our visitor economy recover post Covid-19."
Experience Oxfordshire will now move to utilising their digital channels, and subject to further investment in the organisation, hope to be able to provide more of an information service using multi-channel technology platforms. However, finance is not yet secured to undertake this work. Visitor Information and inspiration will also continue on the DMO's existing social media platforms including facebook, twitter and Instagram, that already have a strong following.
With a significantly reduced workforce the organisation will continue to respond to email and telephone enquiries for as long as possible to continue to support our visitors and businesses. If funding is available again in the future, then Experience Oxfordshire would be delighted to revisit this decision with stakeholders and help deliver another award-winning visitor information centre.
Experience Oxfordshire is held in high regard nationally and has won multiple awards for the work they undertake as the DMO for Oxfordshire. They will still continue to provide their high-quality services and lead on destination management, delivering the ambition statement for the county that was launched in 2019 and working collaboratively to make the visitor economy strong again and support recovery from Covid-19.
Christopher Wigg, Board Director of Experience Oxfordshire and Chair of the Finance and Resources Committee commented;
"We are extremely disappointed that the City Council have taken the decision to no longer support Experience Oxfordshire and that the immediate result of this is the closure of the VIC. It is simply not viable to operate an information centre without public sector subsidy and there is no information centre in the country that operates without a level of public sector support. As a not for profit organisation, Experience Oxfordshire cannot continue to run a loss-making service. The entire board would like to thank the team at the VIC who have run the service so well for so long. Oxford should be investing in welcoming visitors and we do hope the Council will review this in the future and Experience Oxfordshire will be able to work with them again."
***ENDS***
For more information contact:
Hayley Spore, PR & Marketing Executive
Email: press@experienceoxfordshire.org / hayley.spore@experienceoxfordshire.org
NOTES TO THE EDITOR:
Experience Oxfordshire is the official Destination Management Organisation (DMO) for Oxfordshire. We are the trading arm of the parent charity, Experience Oxfordshire Charitable Trust, and are a not-for-profit partnership organisation that is committed to the promotion, management and development of Oxfordshire as a great destination to live, work, visit and do business and improving growth and productivity across the visitor economy.
www.experienceoxfordshire.org/partner
Oxfords Visitor Economy:
Welcomes 8 million visitors a year
Visitors spend over £900m per annum in the local economy
Visitor Economy Supports 15,500 jobs
Oxfordshire's Visitor Economy:
Welcomes 32 million visitors a year
Visitors spend £2.3billion per annum in the local economy
Visitor Economy supports 39,000 jobs
Experience Oxfordshire Social Media
Twitter (B2C): @ExperienceOx,
Facebook: @experienceoxfordshire
Instagram: @experienceoxfordshire
Twitter (B2B): @ExperienceOxBiz
LinkedIn: @ExperienceOxfordshire
Twitter (Venues): @ExOxVenues
Ambition Statement
Working with business and stakeholders to improve growth and productivity across the visitor economy and leading effective Destination Management, whilst ensuring that tourism works for everyone across Oxfordshire.
Our Ambition as the Destination Management Organisation (DMO) for Oxfordshire is:
Encouraging and enabling the exploration of our heritage and cultural treasures across the county by local people.
Increasing overnight stays from both international and domestic visitors ensuring an increased spend per visit.
Spreading the tourist season throughout the year to decrease the impact of seasonality and to encourage visitors to explore the whole county of Oxfordshire.
Encouraging visits that offer the best balance of impact and contribution to the county.
Advocacy about the importance of the sector and influencing stakeholders to address issues that hinder productivity and growth and encourage skills development and job creation.
Working to deliver a joint vision of pride in place across the city and county that engages with both residents and visitors to improve welcome and experience.
Driving growth across the visitor economy by increasing the value of visitor expenditure by 5% year on year.
Growing the Experience Oxfordshire partnership and making it work for small and large businesses offering a flexible value for money proposition.
Encouraging long term investment and support from the public and private sector to ensure that the county has a sustainable DMO that can deliver on destination management ambitions and drive growth.