Experience Oxfordshire announce Pye Homes Ltd as new Ambassador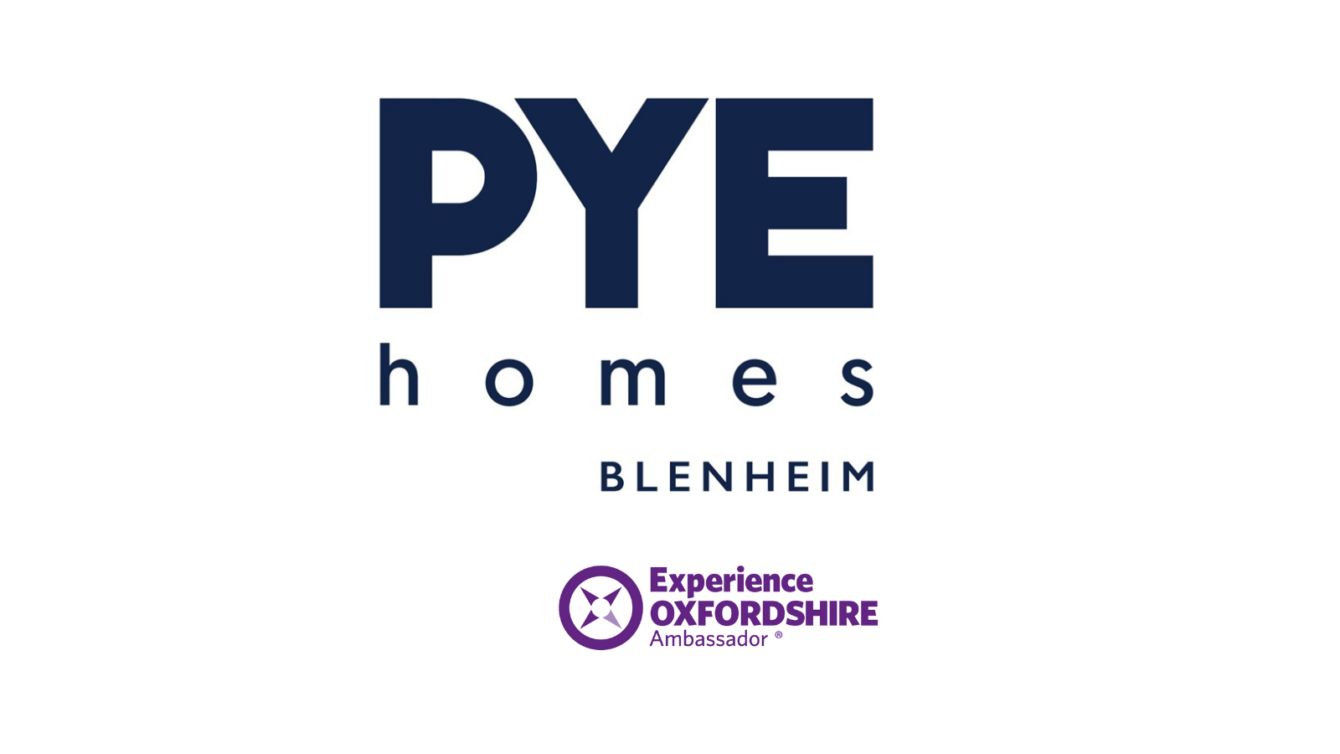 Experience Oxfordshire, the Destination Management Organisation (DMO) for Oxfordshire, have announced Pye Homes Ltd as their latest Ambassador Partner.
This new strategic partnership comes at an important time for the DMO as they are continuing to work hard to support partners throughout the Covid-19 pandemic and support the recovery of Oxfordshire's visitor economy.
The ambassador partnership has started with a significant investment from Pye Homes Ltd, an Oxfordshire based business, which will help strengthen the resilience of the DMO and support the productive and sustainable development of Oxfordshire's visitor economy.
For almost a century, Pye Homes have continued take pride in the homes and communities they have built in Oxfordshire. Pye Homes have a long-term, vested commitment to their new communities which is reflected in every step of their work.
Speaking about the new partnership Graham Flint, Managing Director of Pye Homes said:
We are delighted to become an Ambassador Partner of Experience Oxfordshire. We chose to develop our portfolio of properties across Oxfordshire because of our passion for the county. Experience Oxfordshire are working hard to ensure that Oxfordshire is promoted as a great destination to live, work, visit and do business – so it was an obvious fit for us. It is a pleasure to be able to support the DMO for Oxfordshire".
Hayley Beer-Gamage, Chief Executive of Experience Oxfordshire said:
"This new partnership comes at a really important time for Experience Oxfordshire as we work with partners across the county to recover from the severe impact of the pandemic. Our ambassadors are vitally important to us and their investment enables us to continue to carry out the wide range of work that we undertake across destination management, promotion and business support. Pye Homes have a passion for all things Oxfordshire, so we are aligned in our aspirations for the county to prosper. As a charity ourselves gaining the support of strong local businesses to achieve our destination ambitions is vitally important to our own success and sustainability". 
Pye Homes joins Experience Oxfordshire's growing Ambassador Partnership of businesses that invest in and support the DMO and their ambitions for growth and productivity. The existing Ambassador Partnership includes Oxford Bus Company, JACKfm, Bicester Village, Oxford City Council, Blenheim Palace, Hedges Law, Stagecoach Oxfordshire, Oxfordshire County Council, Cherwell District Council, The Evergreen Agency, GWR, Westgate Oxford, Birmingham Airport and VSL & Partners. Collectively these ambassadors bring valuable insight, support and strategic input into to the work Experience Oxfordshire undertakes as the Destination Management Organisation for the County.
***ENDS***
For more information contact:
Email: press@experienceoxfordshire.org
Call: 01865 686433
NOTES TO THE EDITOR:
Experience Oxfordshire is the official Destination Management Organisation (DMO) for Oxfordshire. We are the trading arm of the parent charity, Experience Oxfordshire Charitable Trust, and are a not-for-profit partnership organisation that is committed to the promotion, management and development of Oxfordshire as a great destination to live, work, visit and do business whilst improving growth and productivity across the visitor economy. The DMO provides essential business advice and support to visitor economy businesses across Oxfordshire.
www.experienceoxfordshire.org/partner
Pye Homes                                                                                                                                                                                          
For almost a century, Pye Homes Blenheim have continued to take the same pride in the homes and communities they have built in Oxfordshire. Although many things have changed in that time, their values have stayed the same, because so much of what was true then is still true today. That way, you know your home is made for life.  By combining the best innovations with designs and materials that have stood the test of time, we build in harmony with nature and the local legacy, so that new homes simply belong as part of a community, right from the start. That same regard for legacy has led us to join with Blenheim and to make our commitment to their Legacy Principles. Together we share a desire for progress alongside a deep-rooted sense of place and enduring connection to our neighbours and local communities. www.pyehomes.co.uk