Experience Oxfordshire Host Winter Networking Event at New Theatre Oxford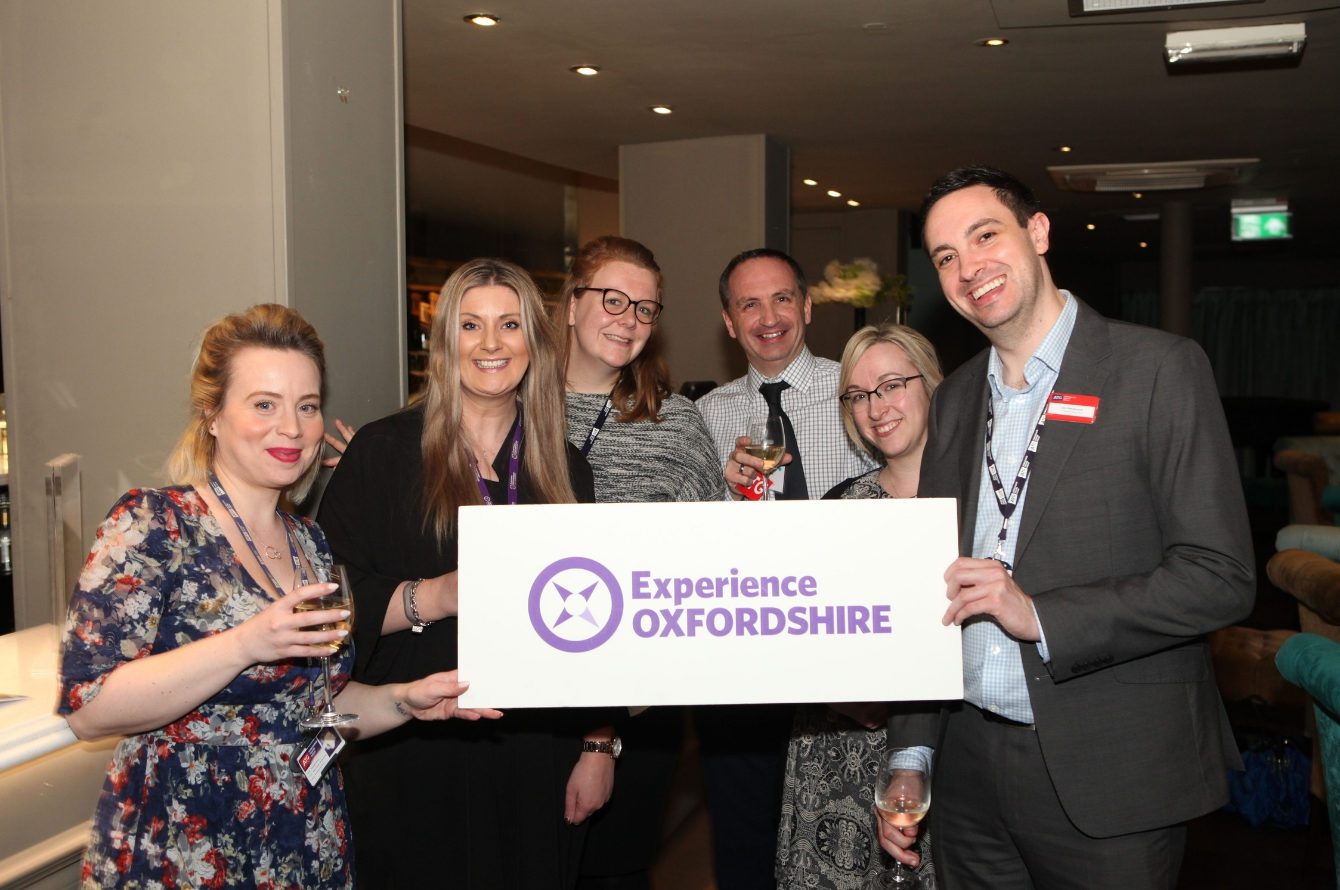 On 29th January Experience Oxfordshire welcomed Partners to their winter networking event at the New Theatre, Oxford.
Showcasing the venue to Experience Oxfordshire Partners, the team at the New Theatre welcomed guests to the Ambassador's Lounge, before an exclusive behind the scenes guided tour of the art-deco theatre's backstage areas and conference facilities, all followed by drinks and canapés in the swish Piano Bar.
The theatre offers conference and events packages in unique spaces. Their magnificent three-tier auditorium with seating capacity of 1,785 is available for hire, as are their recently refurbished bar areas and the new conference suite.
Lee Henderson, Theatre Director, commented on hosting the event:
"We were thrilled to welcome Experience Oxfordshire and their Partners to the New Theatre Oxford. We want to build stronger relationships with businesses in Oxfordshire, and networking events such as this one are the perfect opportunity to do just that. It was great to be able to showcase the venue and its facilities to professionals from across the county."
 Hayley Beer-Gamage, Chief Executive of Experience Oxfordshire said,
"We were delighted to welcome so many of our Partners to our winter networking event this week and it was a pleasure to work with the professional team at the New Theatre Oxford. Events like these are one of the many benefits of being a Partner of Experience Oxfordshire and it was great to catch up with so many of them that continue to support the organisation. It was also an opportunity to update everyone on our many new exciting projects taking place during 2019!"
The winter networking event is part of a series of events and seminars that Experience Oxfordshire hosts throughout the year and is an exclusive benefit of being an Experience Oxfordshire Partner. More details on our partnership scheme and future events can be found at www.experienceoxfordshire.org/partner.
ENDS
Experience Oxfordshire
The official Destination Management Organisation (DMO) for Oxfordshire. We are the trading arm of the parent charity, the Experience Oxfordshire Charitable Trust, and are a not-for-profit partnership organisation that is committed to the promotion, management and development of Oxfordshire as a great place to live, work and do business.
 New Theatre Oxford
Playing host to some of the biggest shows and names in theatre, comedy, dance and music, New Theatre Oxford is situated right in the centre of the city. The art-deco theatre was opened in 1934 and boasts a traditional auditorium space with seating capacity of 1,785, with additional break-out spaces available in recently refurbished bar areas.
https://www.atgtickets.com/venues/new-theatre-oxford/
Photo Credits: Courtesy of Experience Oxfordshire
To request high-res versions of the photos please contact:
Antonio Ferrara | Marketing Manager
t +44(0)1865 686433
e antonio.ferrara@experienceoxfordshire.org
For any enquiries, please contact:
Antonio Ferrara | Marketing Manager
t +44(0)1865 686433
e antonio.ferrara@experienceoxfordshire.org