Experience Oxfordshire Publishes 2019 Visitor Guide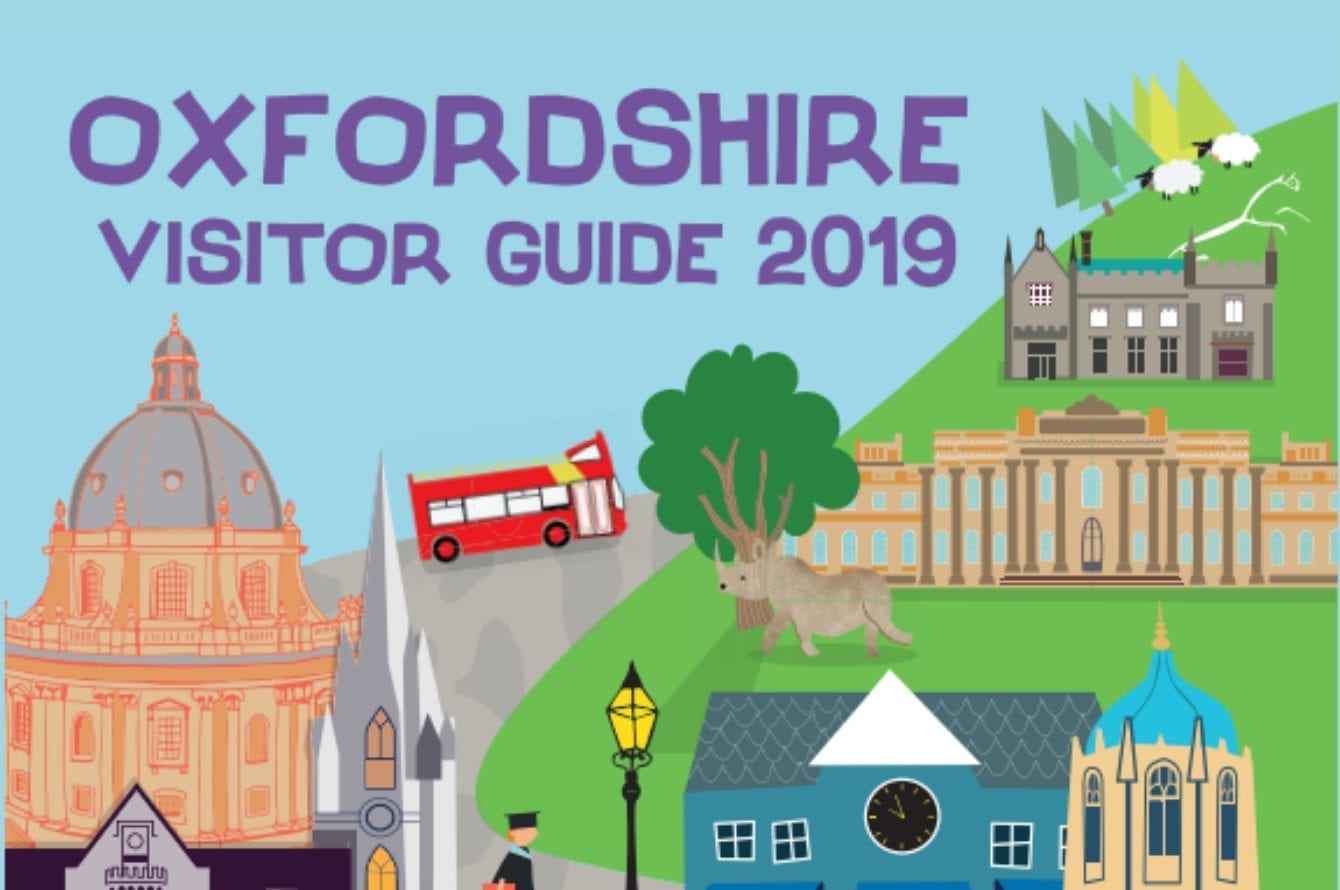 Experience Oxfordshire have launched their 2019 Visitor Guide with more pages of content to inspire visitors than ever before.
Speaking about the new Visitor Guide, Hayley Beer-Gamage, Chief Executive of Experience Oxfordshire commented:
"The 2019 Visitor Guide showcases some of the many things there are to see and do across Oxfordshire and the city of Oxford, providing consumers with inspiration on places to stay, places to eat and much more – as well as some hidden treasures. The Guide particularly focuses on coming to Oxfordshire for a longer stay which is part of our destination strategy to get visitors to explore and enjoy both the City and the County. We look forward to welcoming visitors to our world-class destination."
The Guide's 96 pages are packed full of features on what there is to see and do in Oxfordshire, including articles on Oxford's history from 911 to the present day, through to features on food and drink, shopping, and exploring the county by bus across West Oxfordshire to Burford and south towards Henley-on-Thames.
Snapshot insights into Oxford nightlife, student life, where the locals live, best places for afternoon tea, and Oxfordshire's quirkiest traditions, can also be found. The Guide also features weekend and day-trip itineraries, as well as information about and highlights of each district of Oxfordshire.
The 2019 Visitor Guide has been distributed to tourist information centres across the country, a network of tourist sites in Oxfordshire's surrounding counties, as well the city Visitor Information Centre in London, to inspire incoming tourists to visit Oxfordshire and is the main piece of promotional print for all travel trade activity.
It will also be available in key attractions, hotels, visitor information centres and transport locations in Oxfordshire for locals or tourists who are looking for information on what to do in the county.
Stocks of the Visitor Guide can be ordered from Glide Media at www.glide-media.co.uk/promodirect/search.php?orderNum=0 .
View a copy of the brochure online here.
ENDS
For more information contact:
Antonio Ferrara
Phone: 01865 686433
Email: antonio.ferrara@experienceoxfordshire.org / press@experienceoxfordshire.org
Experience Oxfordshire
Experience Oxfordshire is the official Destination Management Organisation (DMO) for Oxfordshire. We are the trading arm of the parent charity, the Experience Oxfordshire Charitable Trust, and are a not-for-profit partnership organisation that is committed to the promotion, management and development of Oxfordshire as a great destination to live, work, visit and do business.