Experience Oxfordshire further strengthens its Board of Directors with the appointment of Christopher Wigg and Dominic Hare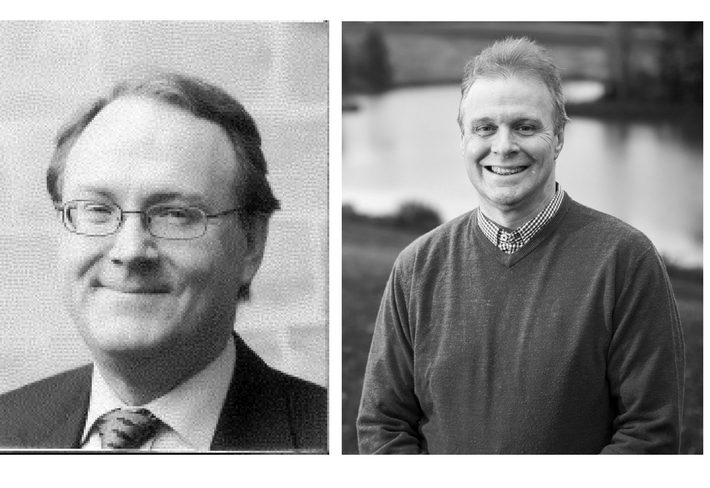 Experience Oxfordshire, the Destination Management Organisation for the county, has announced the appointment of Christopher Wigg and Dominic Hare to its Board of Directors.
Dominic Hare, recently appointed as Chief Executive Officer at Blenheim Palace, has a long working background at the Palace, and has great experience of working with businesses across Oxfordshire and beyond.
Commenting on his appointment, Dominic Hare said: "At Blenheim Palace we are very proud of our contribution to bringing tourists from far and wide to the area and we understand the importance of this to the regional economy. But this effort would mean nothing without the critical role played by partners like Experience Oxfordshire in bringing all contributors together and presenting Oxfordshire to the world. They do a superb job and I am both humbled and delighted to be invited to join the board."
Also joining the board, Christopher Wigg, Treasurer and Financial Director at St Anne's College, University of Oxford, brings over 10 years of experience at St Anne's, and is looking forward to helping to develop the visitor economy with Experience Oxfordshire.
Christopher Wigg commented: "After a career in industry I spent the last ten years as Treasurer and Finance Director and a member of Governing Body of St Anne's College in the University of Oxford. I look forward to contributing to the development of Experience Oxfordshire for the benefit of visitors to the county."
Professor Graham Upton, Chair of Experience Oxfordshire said: "We are delighted to welcome both Chris and Dominic to the Experience Oxfordshire board; two individuals who bring a wealth of experience in their fields, and are well connected in the Oxfordshire area. Their joint membership will be invaluable in contributing to the work that Experience Oxfordshire does to promote the county and grow the visitor economy."
Both Christopher and Dominic's appointment will further strengthen an already experienced Board of Directors. Board Members are drawn from all sectors of the local business community, with each one sharing their expertise and experience on a voluntary basis. This invaluable support enables the company to continue to flourish as a leading Destination Management Organisation as it grows and develops the visitor economy.
ENDS
NOTES TO THE EDITOR:
Experience Oxfordshire is the Destination Management Organisation (DMO) for Oxfordshire. We are a not-for-profit partnership organisation committed to the promotion, management and development of Oxfordshire as a great destination to live, work, visit and do business. We have a growing partnership network of businesses spanning all parts of the visitor economy, and through effective collaboration we are all working to ensure Oxfordshire becomes a leading destination for tourism, culture and business.
www.experienceoxfordshire.org
For more information contact:
Kathryn Manning
Phone: 01865 686434
Email: kathryn.manning@experienceoxfordshire.org / press@experienceoxfordshire.org