Experience Oxfordshire Unveil New Consumer Branding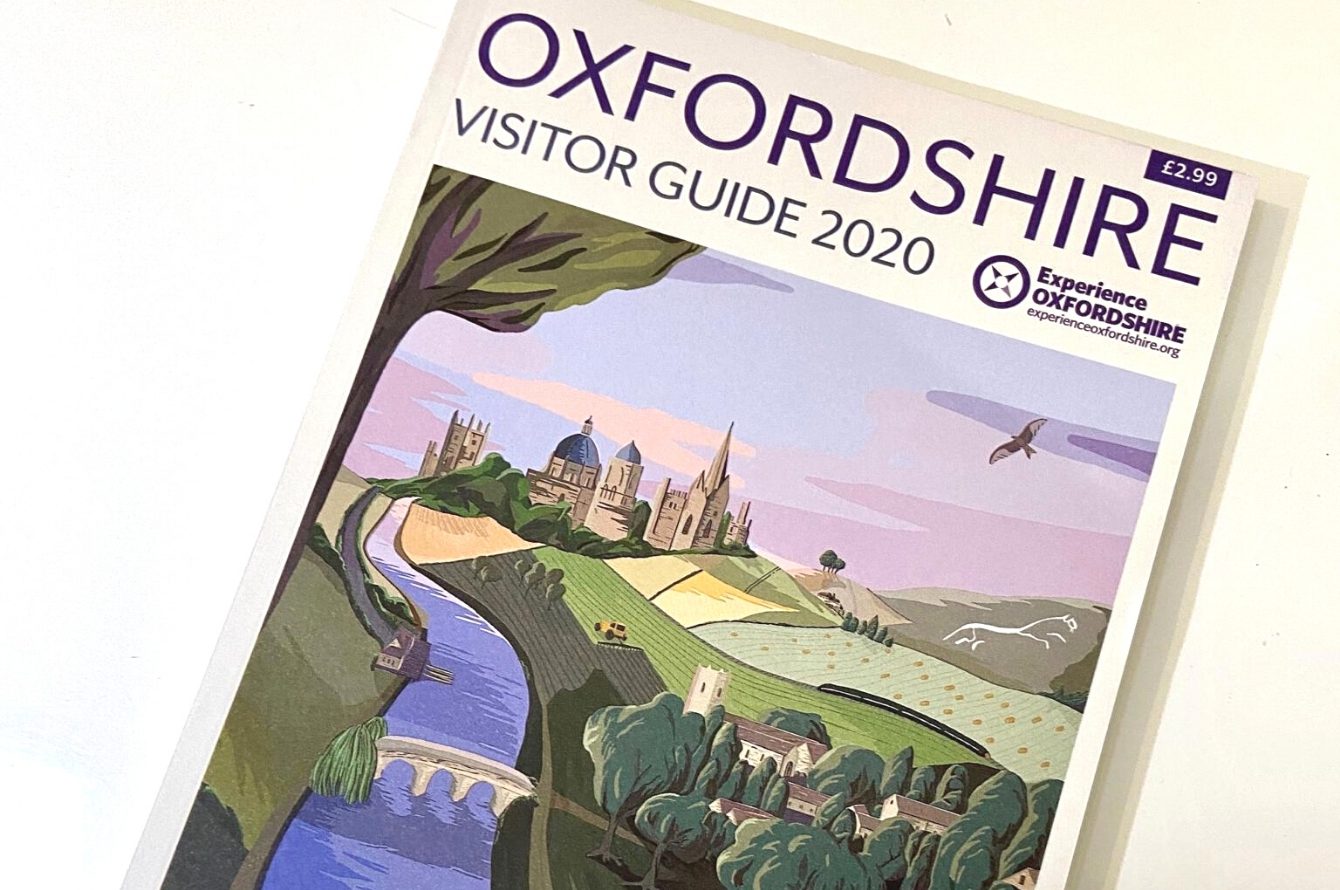 Experience Oxfordshire are delighted to announce the launch of their new consumer branding.
The updated branding will create a new look and feel across Experience Oxfordshire's marketing collateral, with an improved offering for visitors to Experience Oxfordshire's website homepage and readers of the 2020 Oxfordshire Visitor Guide already live.
The Experience Oxfordshire visitor website (experienceoxfordshire.org) now features a stunning homepage, which gives a short but impactful overview of the county's highlights. The new homepage allows us to showcase imagery of Oxfordshire alongside day-to-day updates on the page which are managed in-house. Not only does the rebrand of the homepage make browsing more enjoyable, but it also offers a far friendlier user experience, using intuitive navigation to find specific attractions, restaurants, activities and accommodation pages more easily.
Experience Oxfordshire have also recently published a new look Visitor Guide to inspire visitors to Oxfordshire in 2020 with bespoke illustration to promote the county as a high-quality destination to visit for both product and service. In a departure from the previous design, the 108-page Guide has moved into a sophisticated 1920's inspired style, along with an introduction by top chef and Oxfordshire resident, Raymond Blanc OBE, the chef patron at Belmond Le Manoir aux Quat'Saisons.
The 2020 Guide showcases the outstanding range of attractions, events, leisure activities and accommodation options throughout the county. It also features new content that is particularly focused on encouraging and enabling the exploration of our cultural treasures across the whole county of Oxfordshire. New features include an article on Oxford's waterways, advice from Oxfordshire's locals, and two new itineraries – a walking itinerary along Oxford Canal and an itinerary along Great Western Railway's Cotswolds Line from Oxford to Worcester.
As well as being packed full of features on what there is to see and do in Oxfordshire, the guide includes directory-style listings of accommodation, activity and restaurant recommendations to help visitors easily plan their trip.
View a copy of the Guide online here.
Speaking about the new Visitor Guide, Hayley Beer-Gamage, Chief Executive of Experience Oxfordshire commented:
"The 2020 Visitor Guide showcases the many things there are to see and do across Oxfordshire, providing visitors and locals with inspiration on places to stay, places to eat and much more – as well as some hidden treasures. The Guide particularly focuses on encouraging overnight stays all year round ensuring an increased spend per visit and in doing so developing a visitor economy that offers the best balance of impact and contribution to the county. We hope this new publication will encourage visitors to come to Oxfordshire and look forward to welcoming visitors to our world-class destination."
Antonio Ferrara, Marketing Manager at Experience Oxfordshire, commented:
"We are delighted to launch our new website homepage as a key tool in our effort to attract more visitors to enjoy overnight stays in Oxfordshire. The new homepage has been redeveloped with a focus on ensuring prospective visitors to the county can easily find what they want to see and do. We also want to make it much easier for people to be able to book experiences from ghost tours to visits to country houses, directly through our website, and we are confident that the new homepage will deliver this as it evolves in the coming months."
Experience Oxfordshire are continually reviewing how we promote our destination and support our partners and the investment in a fresh new look helps to keep existing and new audiences engaged and enticed to ensure that Oxfordshire is very much on the radar as a destination of choice to both international and domestic visitors.
ENDS
For more information contact:
Antonio Ferrara
Phone: 01865 686433
Email: Antonio.ferrara@experienceoxfordshire.org  / press@experienceoxfordshire.org
Experience Oxfordshire is the official Destination Management Organisation (DMO) for Oxfordshire. We are the trading arm of the parent charity, Experience Oxfordshire Charitable Trust, and are a not-for-profit partnership organisation that is committed to the promotion, management and development of Oxfordshire as a great destination to live, work, visit and do business and improving growth and productivity across the visitor economy.