Experience Oxfordshire win at Oxfordshire Business Awards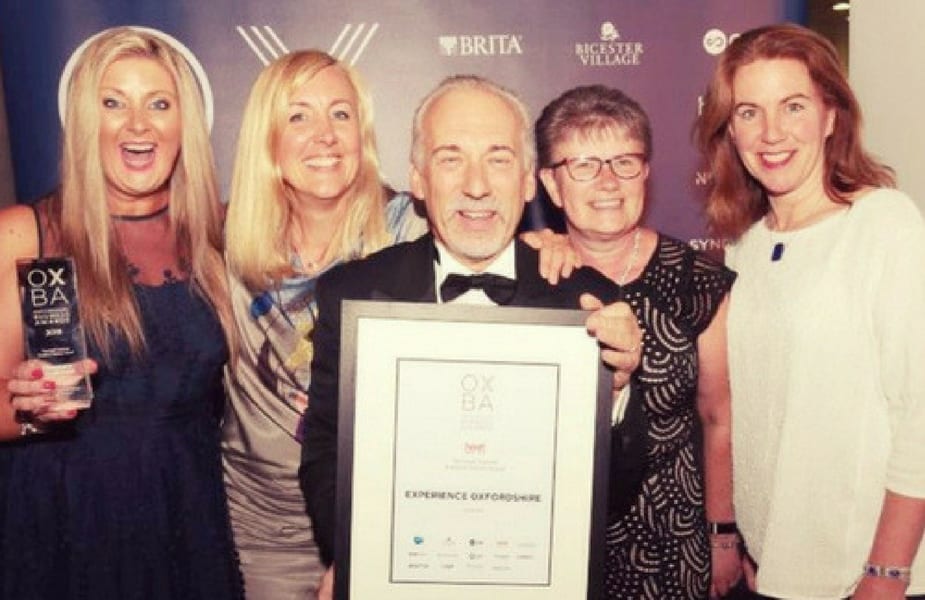 The Experience Oxfordshire team were delighted to be announced as winners of the Heart Cultural Events and Tourism Award at the 2018 Oxfordshire Business Awards held at Oxford Brookes University's Headington Campus on the evening of Friday, 15th June 2018.
It was a fantastic celebratory evening for businesses across Oxfordshire with guest host TV presenter Chris Hollins. Chief Executive of Experience Oxfordshire Hayley Beer-Gamage commented "I am absolutely delighted that Experience Oxfordshire have won the Cultural Events and Tourism Award. To win this award is recognition of all the good work we do to support our partners and promote and develop Oxford and Oxfordshire's visitor economy. It is a fantastic team achievement and testament to the journey Experience Oxfordshire has been on."
Experience Oxfordshire were also delighted to see our partners do well at the Oxfordshire Business Awards this year with The Oxford Artisan Distillery (TOAD) winning the OxLEP New Business Award as well as being a finalist in the Bicester Village Retail Award. Experience Oxfordshire Ambassador Hedges Law was also a finalist in the NatWest Large Business Award category.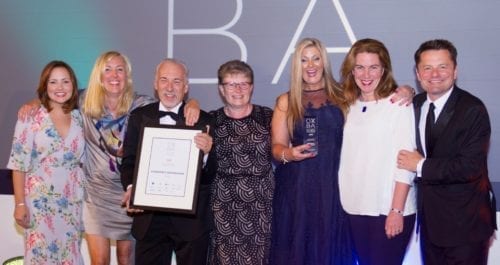 The team from Experience Oxfordshire collecting their award pictured with host Chris Collins and category sponsor Lucy Wigmore from Heart Radio.
-Ends-
NOTES TO THE EDITOR:
For more information contact:
Experience Oxfordshire Press Team
Phone: 01865 686435
Email: press@experienceoxfordshire.org
Experience Oxfordshire is the official Destination Management Organisation (DMO) for Oxfordshire. We are the trading arm of the parent charity, the Experience Oxfordshire Charitable Trust, and are a not-for-profit partnership organisation that is committed to the promotion, management and development of Oxfordshire as a great destination to live, work, visit and do business.