Extended Season for Christmas at Blenheim Palace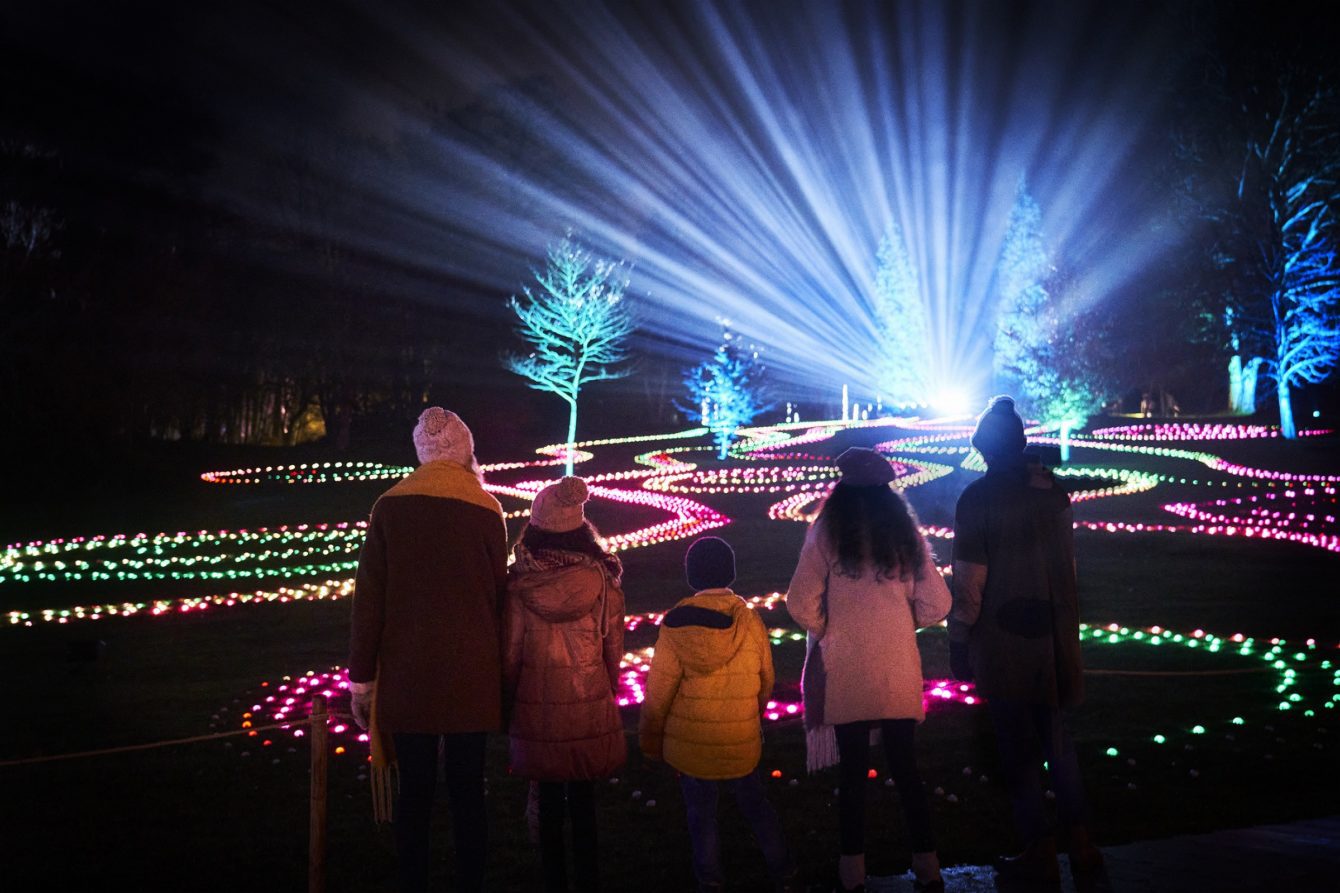 Blenheim Palace and Sony Music, the co-producers of Christmas at Blenheim Palace, are delighted to announce that due to popular demand, the Illuminated Trail will be extended to include new dates from 6 -10 January 2021.
The Illuminated Trail takes visitors on a spectacular outdoor adventure full of festive cheer. It is the perfect way to enjoy some sparkling wintry fun. Be surrounded by over one million twinkling lights, colourful trees and amazing illuminated installations – all set in majestic surroundings.
It takes between one and two hours to complete the trail and there are more than 20 special light installations along the way.
There are lots of new sights this year, including:
Blue Neuron – Created from reworked heat-treated plastic bottles, Blue Neuron is a beautiful kinetic light installation with a mesmerising blue light which fizzes and dances through the branches.
Heart of Stars – This magical lighting effect scatters thousands of tiny refracted beams across the path leading to the Rose Garden, immersing visitors within fantastical, swirling and changing patterns.
Water Terrace Fire Garden – Walk between pea-lit Christmas trees towards a magical mix of fire and water as the pools of the lower Water Terrace dance with the shimmering reflections of flickering flambeaux and large flame-filled sculptures.
And for the first time ever, this year there is a light-show finale in the Great Court. A chance to see the façade of Blenheim Palace like you've never seen it before!
Part of the reason the trail is so special is that there is absolutely no traffic noise or light pollution.
"You really do feel as though you are in the midst of a fairy-tale woodland. I am confident that a wander through our spectacular gardens, illuminated by over one million lights, will bring joy to our visitors this winter", said Dominic Hare, Chief Executive Officer at Blenheim Palace.
Book your tickets safe in the knowledge that if Covid-19 Government legislation requires cancellation, you can re-book your slot, get a refund, or transfer your ticket to next year.
Don't forget to download the FREE MyChristmasTrails App for all the latest Illuminated Trail news, trail map, music, food and drink, photo booth, and fun exclusive competitions.
Christmas at Blenheim Palace is brought to you by leading events promoter Raymond Gubbay Limited, a division of Sony Music, in partnership with Blenheim Palace.  The trail is created by Culture Creative.
More information on the Blenheim Palace page.