Museum launches community competition for re-opening season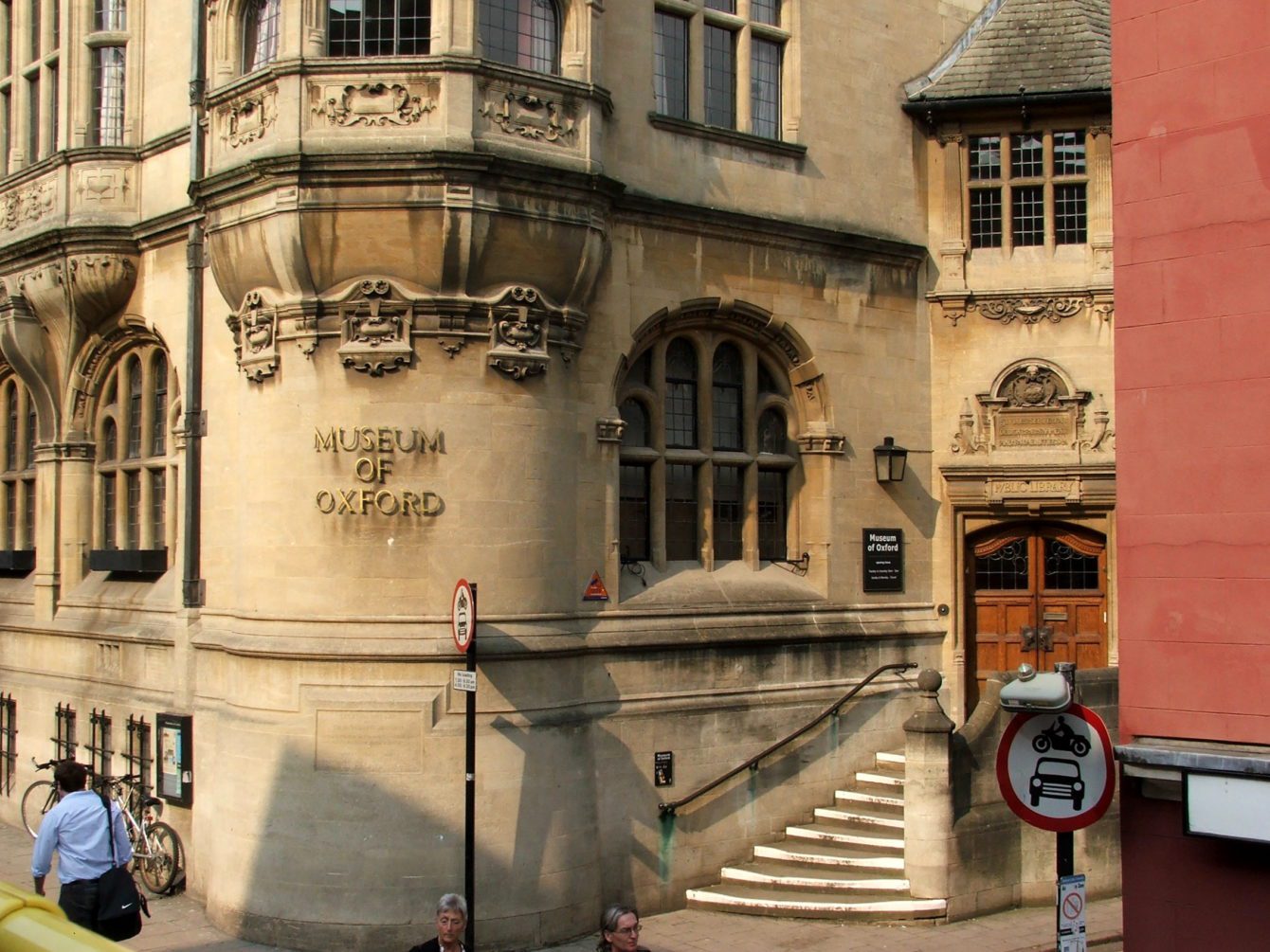 The Museum of Oxford will be re-opening on 11 October 2021 after a £2.8 million, 3-year refurbishment re-designing and re-modelling galleries and learning spaces to create bigger display areas, more opportunities for visitor interaction with exhibitions and even more space for public use. To celebrate this, MOX has launched a special re-opening competition.
Winning entries will be displayed in a special exhibition in the new galleries and will be featured on the Museum website, social media and in publicity.
The competition
You are invited to send in artwork on the theme "The People of Oxford and the History of the City".
There will be three categories to enter: individual, family and community groups. All winning entries will be displayed in the Museum and online. The individual category will win a £20 voucher for use in the new Museum of Oxford Gift Shop. The best family submission will receive a free family activity pass for one year. Top Community Group entries will have a private, guided tour of the new museum displays followed by refreshments with members of the Museum of Oxford team.
The MOX Creations Competition is open to anyone wanting to show their creative side, by making something to celebrate the re-opening of the Museum.
To enter
To enter the competition, clear image, video or sound files of the creation should be sent to museum@oxford.gov.uk by midday on 1 November, using the subject 'MOX Creations' and including a contact name and details, title of the work, plus age of the entrants. Community groups should include some details about their group including where they are based.
Submissions should be made by 1 November and can be in any artform from painting or poem to poster. It should include the words 'Museum of Oxford' and celebrate the city and its people.
Entry to the competition is subject to terms and conditions as published on the museum website.
The new museum
The Museum of Oxford is the only museum in the city that tells the story and history of the town and its inhabitants from prehistoric times to today. It was opened in 1975 in what was previously the Oxford Public Library in the city's Town Hall. It was closed in 2018 for an extensive re-modelling project.
The new museum will be a hub for communities to share and explore their stories in new and exciting ways.
The winning competition entries will be seen alongside the opening exhibition that includes highlights from projects that have taken place during the period of closure:
• Windrush Years, looking at the lives of Oxford's Windrush generation and their descendants
• Healing Spaces about child healthcare in Oxford's hospitals
• Queering Spires exploring the history of LGBTIQA+ spaces in the city
• Mixing Matters connecting communities and celebrating culinary heritage.
"We're very excited about seeing people come back into the museum and emphasise how much this place is for them, telling their stories and their history. The competition is an opportunity to add even more of a community stamp by encouraging and displaying the work of local people in the heart of the city."
Kate Toomey, the Museum's Community Learning Manager
ENDS
Notes to Editor

Contact details
For more information, images and interviews contact Gill Jaggers, Museum of Oxford, Gill.jaggers@gmail.com
07961 922301
To contact the Oxford City Council press office email: pressoffice@oxford.gov.uk (Please note that any replies directly to this Press Release will go to an unmonitored inbox. Please contact email address provided). Phone: 01865 252096
About us
Oxford City Council is the democratically-elected local authority for Oxford.
In partnership with others, we provide a wide range of services – including planning, housing, community centres, parks and waste collection – for approximately 152,000 residents, 106,000 people who work in Oxford and the millions of people who visit our world-famous city every year.
We have set four key priorities, all of equal importance and all interconnected:
• to enable an inclusive economy, where everyone has access to sustainable business and employment opportunities
• to deliver more affordable housing, including a new generation of council homes to help meet our acute housing shortage
• to support thriving communities, reducing the stark inequality between our city's richest and poorest residents
• to tackle the climate emergency by pursuing a zero-carbon Oxford
Our vision is to build a world-class city for everyone.
Oxfordshire has a two-tier system of local government, which means services are provided by two different councils. Oxford City Council provides local services for the city, while Oxfordshire County Council is responsible for strategic, countywide services such as roads, schools and social care.
The Museum of Oxford
The Museum of Oxford will re-open following a £2.8 million refurbishment. The new design will triple of the exhibition space and increase the number exhibits from 286 to 750. The museum will feature two new galleries and community spaces for schools, family workshops and reminiscence projects.
The Museum of Oxford has received support and funding from the Heritage Lottery Fund, Oxford City Council, and Arts Council England plus numerous individuals, companies, foundations and trusts to help with the redevelopment.
The redevelopment involved many top designers, engineers and consultants including architects and heritage consultants Purcell, ODS Group, Simon Leach Design, David Sudlow Designers, illustrator Emma Kelly, The Workhaus, showcases from Glasshaus Displays, interactives from Wide Sky Design and Sirius Modelmaking plus conservation support from Oxfordshire Museum Services and Richard Rogers Conservator Ltd.