Oxford Bus Company provides free transport for oxford green week pick your own activities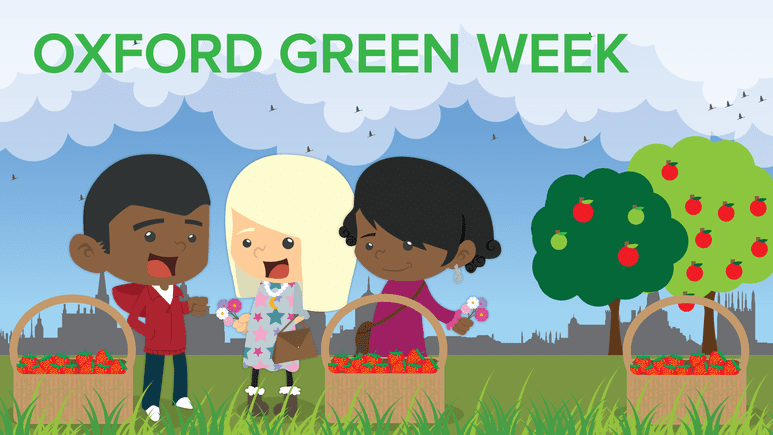 The Oxford Bus Company is providing free transport to people visiting Rectory Farm as part of Oxford Green Week.
Special buses will serve Rectory Farm on Saturday June 15th for Pick Your Own customers, to help support the week of environmentally friendly activities. Oxford Bus Company is providing free buses to the farm, as a partner of Green Week.
The Pick Your Own bus services to Rectory Farm will be serving Templars Square Cowley, Bus Stop C, Barton, Underhill Circus Bus Stop (Route A); and Banbury Road, Upland Park Road Stop (Route B).
Oxford Green Week is a county-wide summer festival which uses culture, creativity and community to inspire local people to act against climate change. The Oxford Bus Company is a pioneer of environmentally friendly public transport. It was one of the first bus operators globally to invest in diesel-electric hybrid buses to reduce emissions. There are 72 ultra-low emission buses in the current fleet and a further 61 will be upgraded by 2019. Five City Sightseeing buses will be converted to electric later this year, thanks to government funding.
Phil Southall, Oxford Bus Company Managing Director, said: "Green Week is a great series of events and helps highlight the importance of our environment. Sustainability is a major driver for us, and we're committed to upgrading our bus fleet to run cleaner, more environmentally friendly vehicles. Oxford Green Week shares our core vision and values and so we're pleased to be long-term partners supporting this with free transport for events such as the annual Pick Your Own."
Hannah Fenton, Good Food Oxford Manager, said: "We are so grateful once more that our friends at Oxford Bus Company are running this Special Service. For those who love the fresh taste of in-season strawberries, but can't get out to the farm, this is a once-a-year treat and not to be missed."