Oxford Bus Company trial another fully electric bus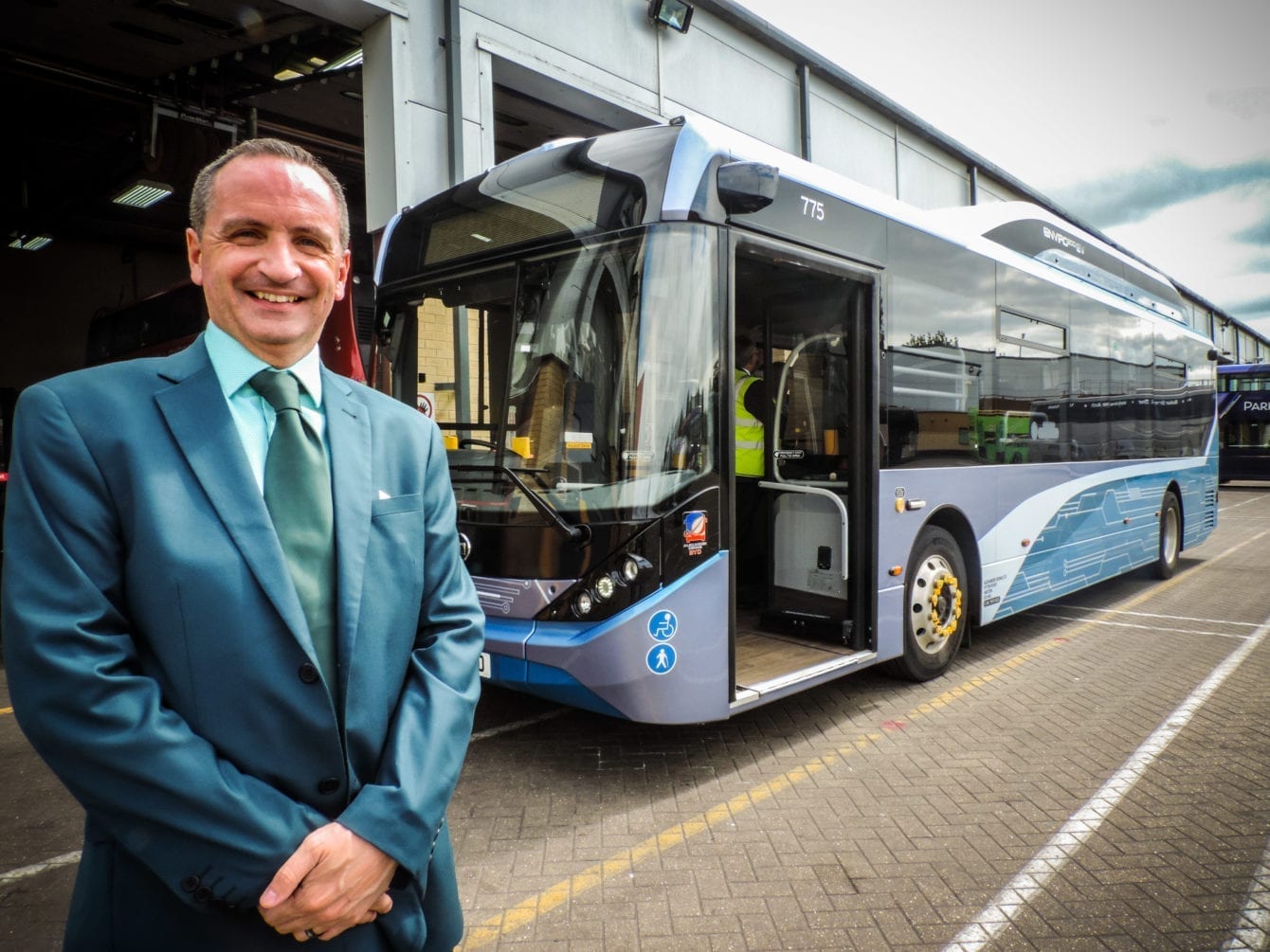 The Oxford Bus Company is trialling an electric bus in service for the second time, as part of its continued research into green technology.
A BYD single decker electric bus will be used in service for two weeks on Park & Ride services and will be charged at the Cowley depot. It will also be used to transport delegates to the two-day Oxford EV Summit which brings together business leaders and key stakeholders working on electric vehicles and charging infrastructure to explore how the technology is advanced.
The electric bus has a range of 130 to 150 miles when fully charged and uses CCTV cameras for wing-mirrors to provide improved visibility. The two-week trial follows a similar exercise Oxford Bus Company conducted last year with a single decker Yutong bus. At the end of next month Oxford City Sightseeing, owned by Oxford Bus Company, will begin to introduce fully electric vehicles into its fleet, following government funding.
Phil Southall, Oxford Bus Company Managing Director said: "Our latest trial provides us with another opportunity to better understand the technology and what the current standard is. It will also enable us to better inform debate at a local level as we strive in partnership with key stakeholders to deliver a greener future for Oxford.
"We have always been committed to being at the forefront of leading the UK on environmental technology innovation and over half of our buses are powered by hybrid technology. We are also looking forward to introducing electric buses to our Oxford City Sightseeing."
Under Oxford City Council and Oxfordshire County Council proposals Oxford city centre could become the world's first Zero Emissions Zone which would see all polluting vehicles phased out from 2020. As vehicle technology develops it is proposed the Zero Emissions Zone will extend to cover all non-electric vehicles across the city centre by 2035.
Mr Southall added: "The proposals for the Zero Emissions Zone are great in principle, if the technology, battery capacity and vehicle range is ready for vehicles to sufficiently switch to electric in two years. The bus we have on trial can't do a full day in service as it only has a range of around 150 miles."
Oxford Bus Company is committed to pioneering green transport nationally and internationally. The city of Oxford has had a Low Emission Zone since 2014 and Oxford Bus Company was one of the first in the world to invest in diesel-electric hybrid buses to reduce emissions. Oxford Bus Company is upgrading buses from Low Emission 'Euro V', to Ultra Low Emission 'Euro VI' standard, to reduce the levels of harmful exhaust emissions by as much as 90%.