Oxford Official Walking Tours launch new Eccentric Oxford Tour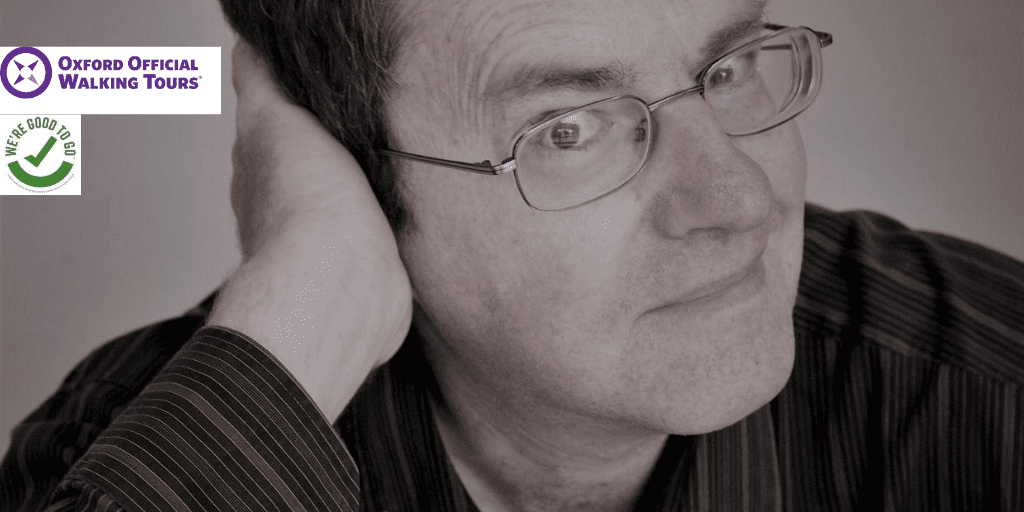 As the city of Oxford starts to re-open and welcome back locals and visitors, Oxford Official Walking Tours announce an exciting new addition to their walking tours programme – the Eccentric Oxford Tour. This brand new and hilarious tour could be just the tonic that is needed to delight both locals and staycationers this summer and will showcase the city in a new contemporary and entertaining way.
The tours start this Sunday 9th August at 11am and will be hosted and guided by Richard O.Smith, our very own local comedian and BBC script writer. This brand new 90-minute tour will give you an insightful and new spin on everything you thought you knew about the city of Oxford. Learn and laugh about Oxford's quirky traditions, rules, duels and riots, and how all of Britain's great universities originated from Oxford's pioneering model. Hear about Oxford's eccentrics, including explorers, pranksters, poets, prime ministers, pioneers, novelists, scientists, duellers, criminals and politicians (there is some inevitable cross-over within the last two categories!).
Commenting on the new tour, our guide and author Richard O.Smith said: "I am delighted to be working with Oxford Official Walking Tours on this exciting new tour of the city. This tour is guaranteed to have you chuckling and will show you the most important sights of Oxford in a new comedic light! I hope to entertain everyone on the tour and give them a memorable experience."
This exclusive tour will initially only be running for the month of August at 11am on Sunday mornings and can be booked online at www.oxfordofficialwalkingtours.org We are encouraging people to book straight away to avoid disappointment as due to safety and social distancing requirements the tours are now limited to just 12 people per tour.
Oxford Official Walking Tours is operated by Experience Oxfordshire, the Destination Management Organisation for the county. Hayley Beer-Gamage, CEO of Experience Oxfordshire , commented; "We are looking forward to welcoming visitors and locals back to Oxford safely. All of our official tours programme have received the VisitEngland 'We're Good to Go' accreditation which shows our commitment to high quality experiences whilst operating alongside government guidance. The team are really excited about his new edition to the programme and it will offer a fantastic experience and shows that we are continually working hard to diversify our product and attract customers back to the city."
For more information and to book your tour go to: www.oxfordofficialwalkingtours.org or email officialtours@experienceoxfordshire.org
**** Ends ***
For more information contact:
Emily Enock
Email: press@experienceoxfordshire.org / emily.enock@experienceoxfordshire.org
Notes to Editor
Experience Oxfordshire is the official Destination Management Organisation (DMO) for Oxfordshire. We are the trading arm of the parent charity, Experience Oxfordshire Charitable Trust, and are a not-for-profit partnership organisation that is committed to the promotion, management and development of Oxfordshire as a great destination to live, work, visit and do business and improving growth and productivity across the visitor economy.
www.experienceoxfordshire.org/partner
Oxford Official Walking Tours are the award-winning tours of Oxford, offering both traditional and contemporary visitor experiences and public and private tours. The tours have received the 'We're Good to Go' accreditation from VisitEngland showing commitment to following safety protocols and government guidance. A video showcasing this can be found here
www.oxfordofficialwalkingtours.org
Richard O.Smith is a contributor to several BBC Radio 4 comedies including The Now Show and The News Quiz. His books, described as the funniest ever written about Oxford by Countdown's Susie Dent, include Oxford Examined: Town & Clown and The Best Ladled Pans of Rice and Penne. Oxford Student Pranks: A History of Mischief & Mayhem was appraised by TV historian Dr Lucy Worsley as "a jam-packed jamboree of jollity." Oxford Z-A: 1000 Years of History in 26 Letters, illustrated throughout by Korky Paul, is published in September 2020.