Oxford Official Walking Tours Launch New Ghost Tour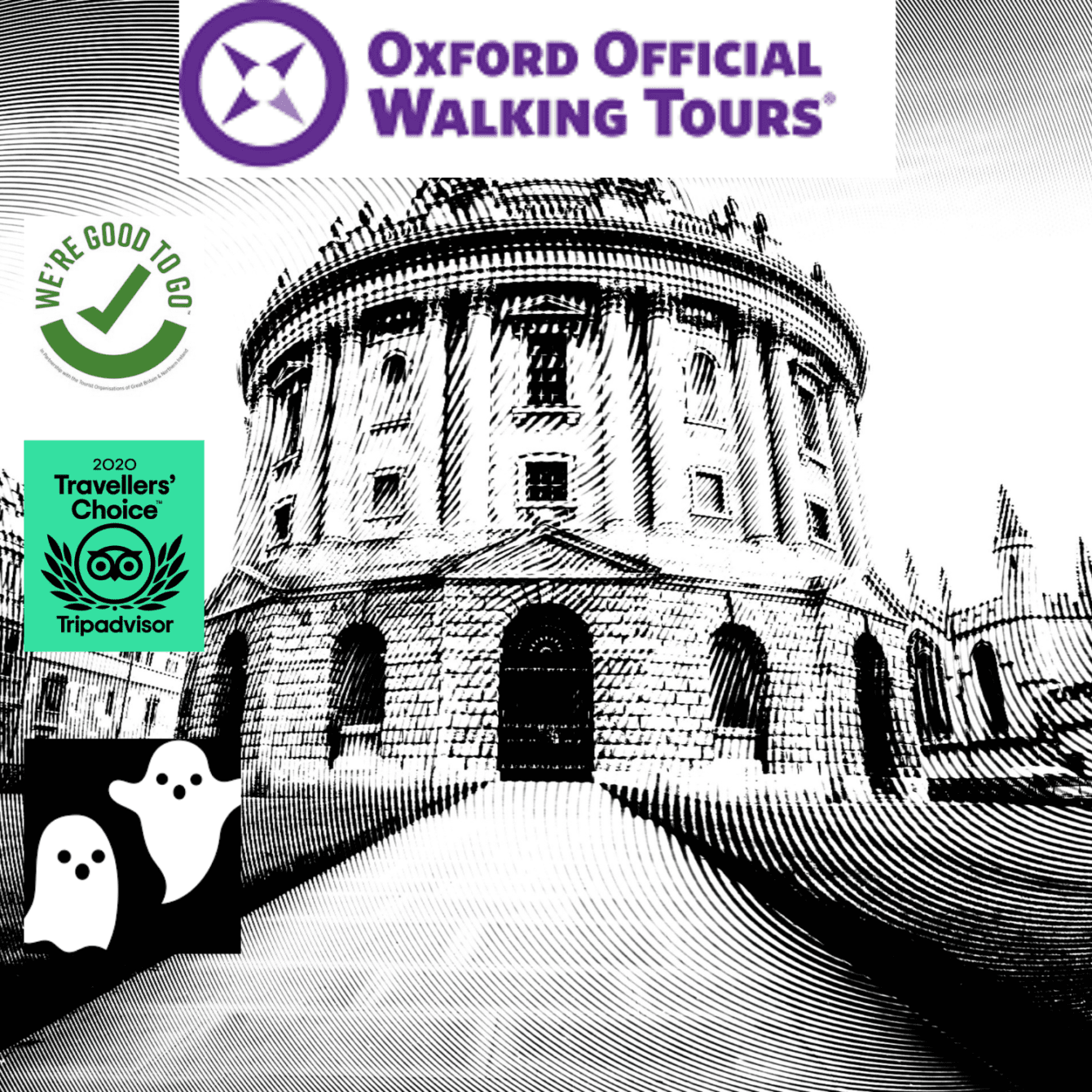 Oxford Official Walking Tours are delighted to announce the launch of a new Ghost Tour – just in time for Halloween!
As the nights draw in it is the perfect time to explore the city and its history in a very different way. The tours will be led by local author and experienced Green Badge Guide, Rob Walters who literally wrote the book on the subject and has published  'Haunted Oxford'!
This brand-new tour launches on Halloween itself, October 31st. It is an evening tour, after dark – starting at 7pm and will running fortnightly on Saturday nights throughout the winter months.
All Official Tours follow government guidance, are socially distanced, and take place outside in the fresh air. All tours have also received the VisitEngland 'We're Good to Go' industry standard and consumer mark to reassure your customers that the tours adhere to Government and public health guidance.
Your expert spooky Guide, Rob, will be masked or visored, and waiting for you at the meeting point with guests asked not to be late as he will disappear into the darkness without a trace………. Led by the author of 'Haunted Oxford' himself, this tour will show you all you need to know about every spooky site and eerie nook and cranny of Oxford, including its most famous ghosts.
The tours are a great way to be guided round the city after dark and something that will be of interest to both visitors to the city and also residents looking to try something different locally that they haven't experienced before. Speaking about the new collaboration with Oxford Official Walking Tours, Rob Walters who is guiding the new ghost tours said : "I am really excited to be working on this exciting new tour for the city. Oxford is abound with ghostly stories and I love to tell them. Join me for a journey into the dark depths of haunted Oxford to explore very different, and perhaps untold, tales of the city"
In anticipation of the new tours Stephen Spencer of Stephen Spencer Associates commented: "Haunted Oxford is – a rollicking romp through myths, legends and even first-hand accounts of every type of paranormal encounter imaginable. If the tour is as good as the book, and it assuredly is – I can't wait to book my place!".
Oxford Official Walking Tours is operated by Experience Oxfordshire, the Destination Management Organisation for Oxfordshire. Hayley Beer-Gamage, CEO of Experience Oxfordshire, commented: "We are really excited to bring this new product to the city. This new addition to our tours programme will offer a great experience and is an alternative way to find out more about Oxford. Launching it at this time of year is perfect and we are delighted to have something new to offer Oxfordshire residents and visitors to the city. The team pride themselves in high quality, great experiences and putting the safety of the customers first and all of our tours do just that".
This new tour can be booked online at www.oxfordofficialwalkingtours.org We are encouraging people to book straight away to avoid disappointment as due to safety and social distancing requirements the tours numbers are limited.  Tours are also available as a private booking on request.
For more information and to book your tour go to: www.oxfordofficialwalkingtours.org or email officialtours@experienceoxfordshire.org
**** Ends ***
For more information contact:
Emily Enock
Email: press@experienceoxfordshire.org  or officialtours@experienceoxfordshire.org
Notes to Editor
Experience Oxfordshire is the official Destination Management Organisation (DMO) for Oxfordshire. We are the trading arm of the parent charity, Experience Oxfordshire Charitable Trust, and are a not-for-profit partnership organisation that is committed to the promotion, management and development of Oxfordshire as a great destination to live, work, visit and do business. We work to improve growth and productivity across the visitor economy and offer a range of valuable partnership services including marketing, PR and events, alongside providing a variety of business support services.
www.experienceoxfordshire.org/partner
Oxford Official Walking Tours are the award-winning tours of Oxford, offering both traditional and contemporary visitor experiences and public and private tours. The tours have received the 'We're Good to Go' accreditation from VisitEngland showing commitment to following safety protocols and government guidance. They have also been awarded TripAdvisor's coveted Travellers' Choice Award 2020.
www.oxfordofficialwalkingtours.org
Rob Walters is an experienced Green Badge Guide of 15 years as well as author of several titles all on history and mystery, including 'Haunted Oxford'. View all of Rob's paper and eBooks at: www.robsbookshop.com