Park and Ride Service Achieves Outstanding Passenger Satisfaction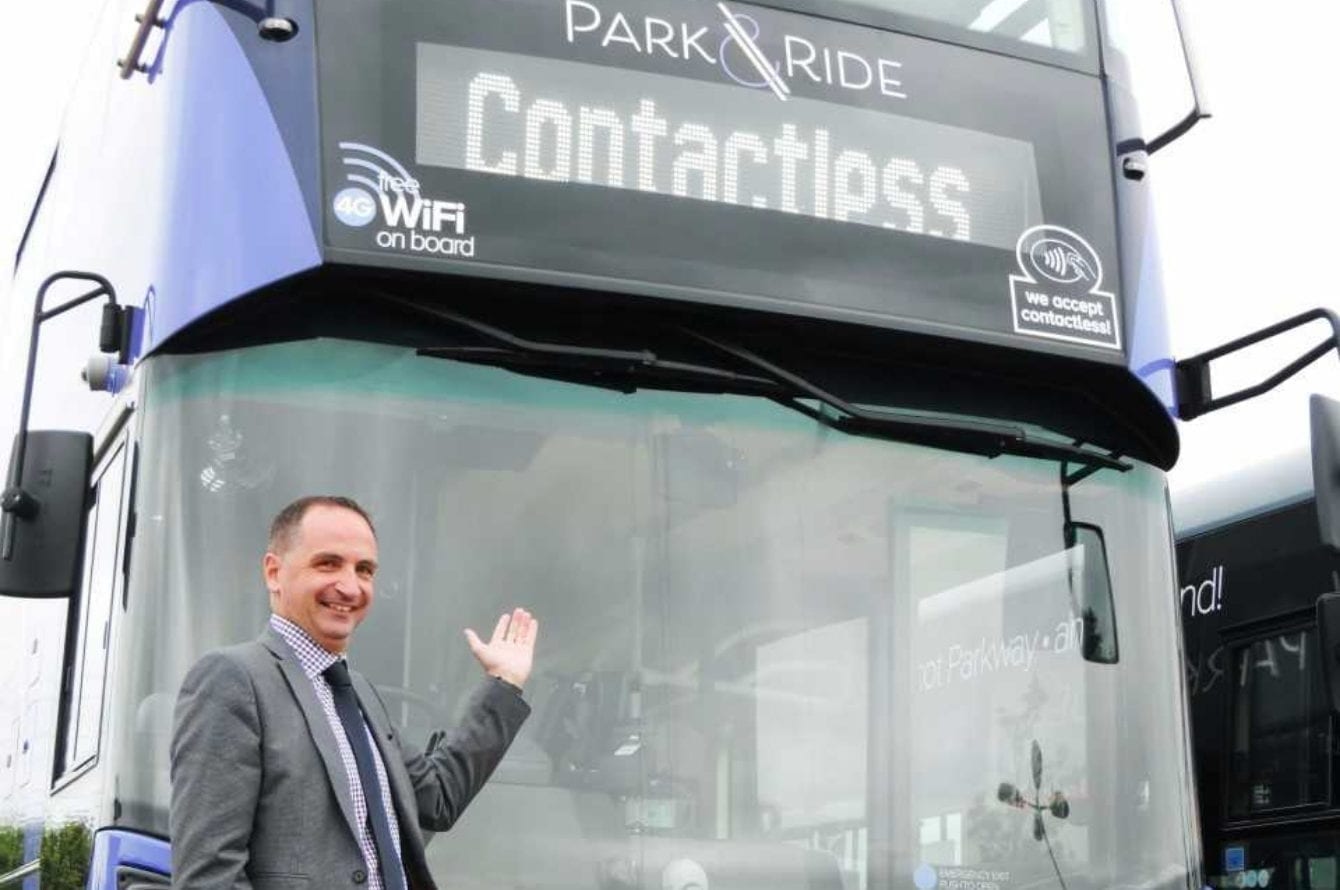 The Oxford Bus Company's Park & Ride service has achieved a 'world class' 96% overall satisfaction, in a survey of passengers by an independent watchdog. This places it equal first in England alongside another operator.
Research conducted by Transport Focus revealed passengers using Oxford's Park & Ride services were highly satisfied in 2018, up 3% on the previous year. Passengers were asked questions regarding punctuality, journey time, value for money and the overall journey experience. Other Oxford Bus Company city services achieved a 92% overall satisfaction in the passenger survey, an improvement of 3% on the previous year.
The news follows significant investment in the Park & Ride service ahead of the opening of the Westgate shopping centre in 2017. Improvements included the introduction of a single ticket solution to cover parking costs and bus fares, and new payment machines. New bus shelters and stops were also installed in the city centre. Plus, the introduction of distinctive purple Park & Ride branding and new signage making it easier for passengers to identify their stops. Oxford Bus Company also invested in training for its 80 Park & Ride staff to enable them to act as ambassadors for the shopping centre and Oxford.
Oxford Bus Company Managing Director, Phil Southall, said:
"The Park & Ride service has gone from strength to strength, thanks to significant investment in the fleet and branding, along with improved timetables and colleague training.
"The service represents fantastic value for money for people visiting Oxford and is part our of pledge to help ensure a World Class welcome to the city. We're pleased with the Park & Ride results and the higher rating achieved reflects the hard work put in by our team to consistently maintain high standards."
The Oxford Bus Company invested £4.5m in the fleet of Park & Ride buses in 2017. Each bus has free Wi-Fi, social seating layouts, audio visual next stop information systems, USB and conductive charging points and Euro VI micro-hybrid engines with the cleanest available vehicle emissions standards. A further £1m was invested in rolling out contactless payment functionality to the fleet to make the boarding experience as frictionless as possible. The Park & Ride single fare ticket, costs £6.80 and covers parking for one car plus two adults and three children travelling by bus.
Mr Southall added:
"It's pleasing to have improved in many areas overall for our customers. However, it's vital we continue to strive for improvement and seek solutions in partnership with key stakeholders to the bigger challenges in the city. Our journey times have increased on many services due to worsening congestion in Oxford, which remains a real issue."