PARK & RIDE SATURDAY NIGHT SERVICE RETURNS TO BOOST OXFORD VISITOR ECONOMY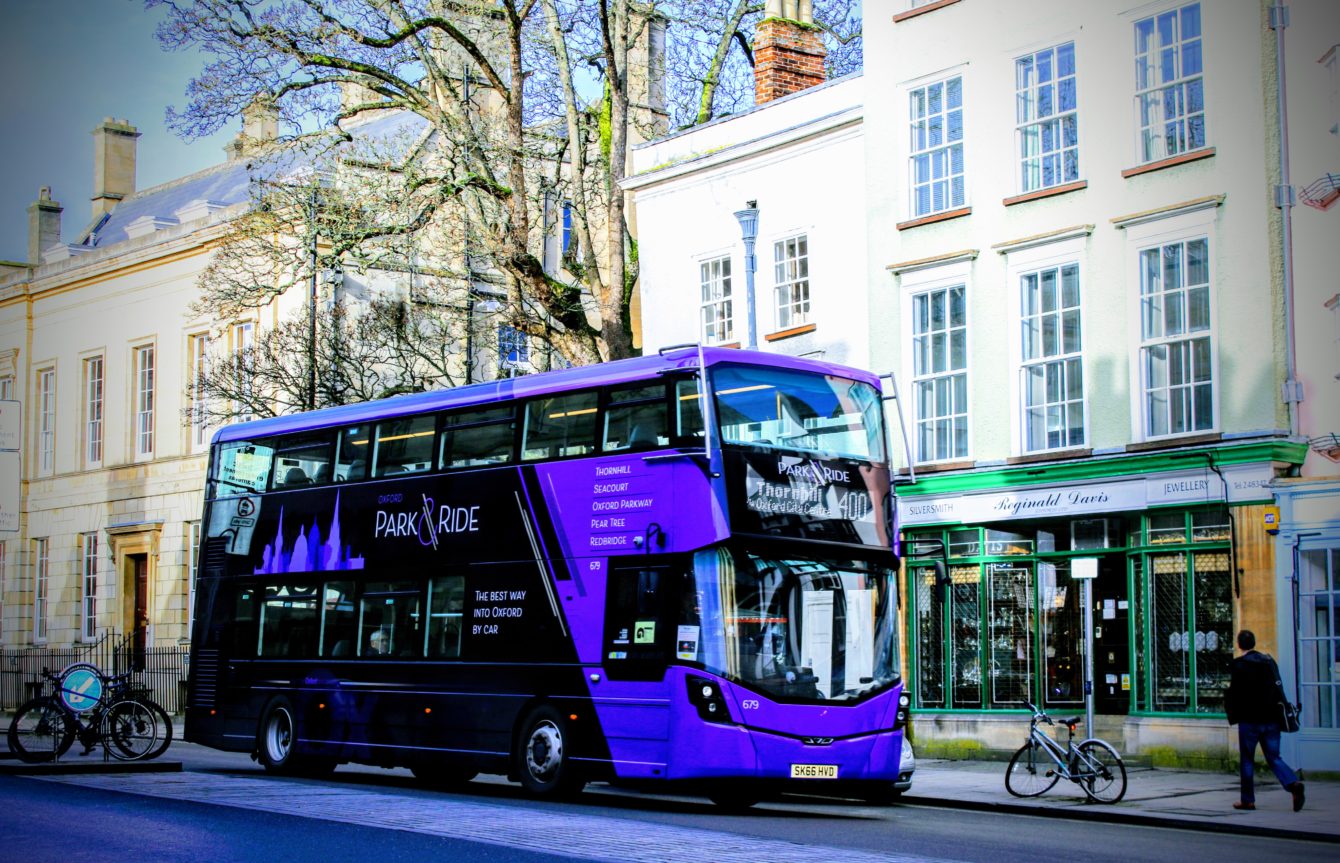 The Saturday evening timetable on Oxford Bus Company's park&ride400 service is returning in a boost to the re-emerging night-time economy.
Saturday night revellers will be able to use the evening express service linking Seacourt and Thornhill Park & Rides with Oxford from Saturday 12th June. The last park&ride400 service will leave Oxford at 23:40 hrs.
Passengers can also still reach the Park & Ride car parks at Redbridge and Pear Tree via Oxford Bus Company's park&ride300 service. The last park&ride300 bus leaves Oxford for Pear Tree at 23.28 hrs and at 23.30 hrs for Redbridge.
The news follows an increase in the number of people visiting Oxford following the easing of COVID-19 restrictions. It also supports the Rediscover Oxford campaign launched by Oxford City Council designed to encourage people to visit the city.
Phil Southall, Oxford Bus Company Managing Director, said: "Passenger numbers are steadily increasing at the weekends as more people return to enjoying our beautiful city. Our park&ride service is an ideal way to visit Oxford and help reduce city centre congestion. It will continue to play a key role in Oxford bouncing back from the pandemic."
The park&ride bus services to Oxford are designed to help reduce city centre emissions and congestion. Customers can benefit from joint parking and onward bus tickets. Earlier this year, a raft of new customer-friendly facilities were opened at Seacourt Park & Ride. The facilities include toilets, an enclosed waiting area and digital information screens which provide real-time journey information.
The Seacourt Park & Ride car park capacity has also been increased by 595 spaces, taking the number of spaces for vehicles to more than 1,300. The improvements were made possible thanks to an investment by Oxford City Council.
Oxford Bus Company continue to maintain extensive cleaning regimes and high levels of hygiene to protect the health and well-being of passengers and colleagues.
Ends
Greig Box Turnbull
Director
Fortitude Communications
T: 03301 331 074
M: 07749 346 073