See supercars in action at Blenheim Palace's first ever 'live on the drive' Salon Privé event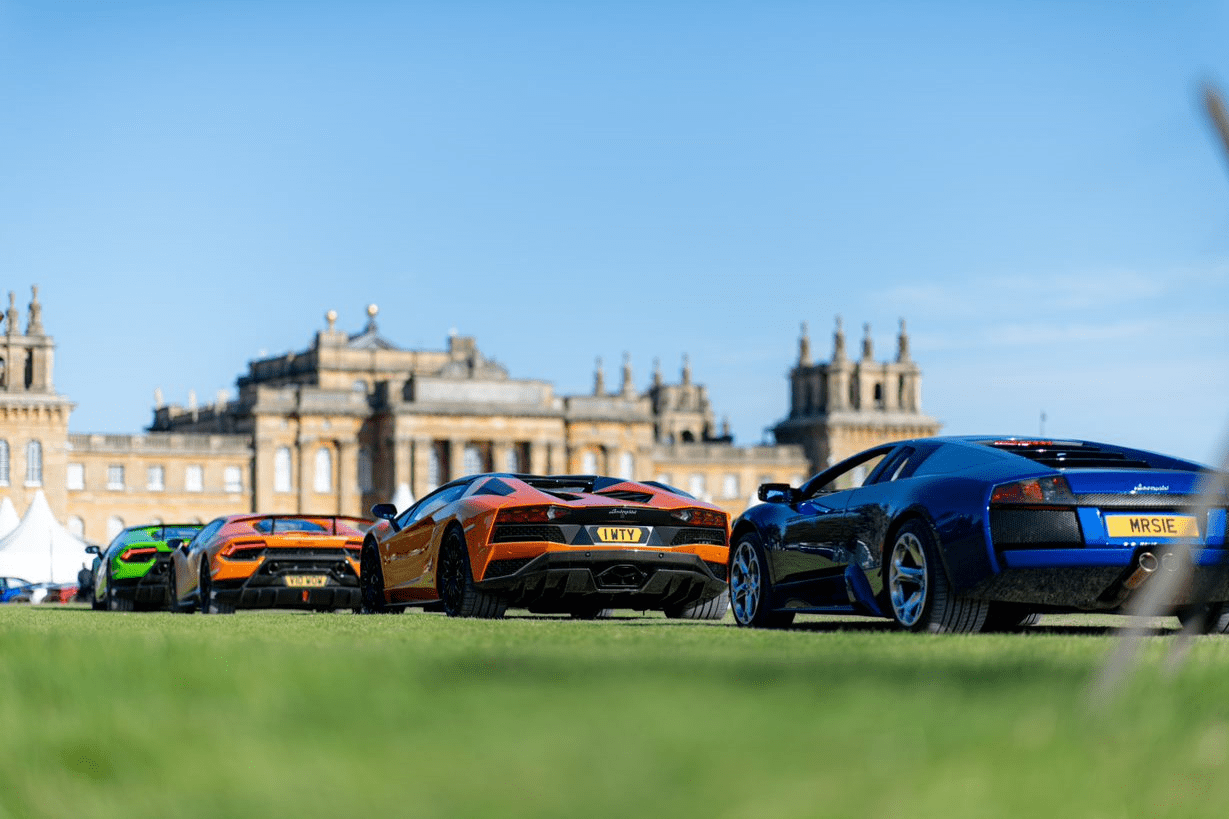 Salon Privé Classic & Supercar goes 'live on the drive' with demonstration runs on Sunday 5 September
Legendary rally cars will be in action at Blenheim Palace
60 years of the Jaguar E-type celebrated
Latest Super & Hypercar Debuts
The Red Collection
Tickets available on the gate at just £45
Blenheim Palace will throw open its gates to give car enthusiasts a rare chance to marvel at more than 1,000 super and hypercars next month.
Sunday 5 September promises fun for all the family when the lawns of the UNESCO World Heritage Site play host to an astonishing collection of vehicles for Salon Privé Classic & Supercar.
The unique event attracts the world's greatest super and luxury car manufacturers who will be showcasing their latest, fastest and most desirable models.
Director David Bagley said: "Sunday should be very special this year, thanks not only to the supercars and classics on the South Lawn, but also the iconic rally cars that will be in action on the hill. We're very grateful to Mark Constanduros and Steve Davies of Ralli22 for curating such a spectacular group of cars, and to see rally machinery let loose at Blenheim Palace will be unforgettable."
For the first time in the event's history, visitors can see and hear the very latest super and hypercars in action, as they take to the hill for the inaugural Salon Privé Hill Sprint, commentated on by British racing driver and TV personality Tiff Needell.
With special model anniversaries being celebrated, plus food concessions, bars and live entertainment, it's a day for the whole family to enjoy.
There is also a curated display entitled 'World Rally Champions', featuring 30 rarely seen cars driven in period by rallying greats during their illustrious careers.
On the South Lawn the public's pulses will be racing with the most impressive super and hyper cars, alongside classic specialists and luxury brands.
Luxury brands of all shapes and sizes will surround the lawn and this year also sees the exciting launch of Salon Privé TIME, the luxury watch fair which presents some of the world's leading watch brands.
On the other side of the palace, the north lawn will come alive with displays from eclectic super and performance clubs covering more than 1,000 cars.
The day will also celebrate 60 years of the iconic Jaguar E-type and with 25 global, European and UK debuts at last year's event, Salon Privé is the place to be when it comes to new cars. Walk the lawns, meet the manufacturers and even test-drive the latest models on the day.
Tickets for Sunday 5 September can be sourced through the Salon Privé website. The day runs from 9.00am until 5pm.
EDITOR'S NOTES
The traditional curtain-raiser is the Salon Privé Concours d'Elégance presented by Aviva on Wednesday 1 September. That's followed by Salon Privé Ladies' Day presented by Boodles on Friday, the Salon Privé Club Trophy presented by Lockton on Saturday, and Sunday's Classic and Supercar event. Add Salon Privé TIME – which will feature the world's leading watchmakers – and the first-class hospitality for which the event is globally renowned, and it's shaping up to be another unmissable Salon Privé Week.
Salon Privé Week 2021
1 September – Salon Privé Concours d'Elégance presented by Aviva
2 September – Salon Privé Concours d'Elégance presented by Aviva
3 September – Salon Privé Ladies' Day presented by Boodles
4 September – Salon Privé Club Trophy presented by Lockton
5 September – Salon Privé Classic & Supercar
Tickets can be purchased via the website www.salonpriveconcours.com  or by calling the Ticket Hotline: 0808 100 2205.
Charity Partner
Salon Privé is proud to once again have Rainbow Trust Children's Charity as its charity partner. The organisation provides emotional and practical support to families who have a child with a life-threatening or terminal illness, and thanks to the generation donations of guests and Concours entrants, the event has so far raised in excess of £1.1 million for these great causes.
Media Contact
Rebecca Leppard, Eventageous PR Ltd
Tel: 01452 260063/07749 852481, Email: rebecca@eventspr.co.uk
For all event information, please visit www.salonpriveconcours.com
You can also follow on facebook: @salonpriveuk / instagram: @salonpriveuk / twitter: @salonpriveuk