Shakespeare's Rose Theatre Launches New Rose Bursary Scheme for Blenheim Palace Season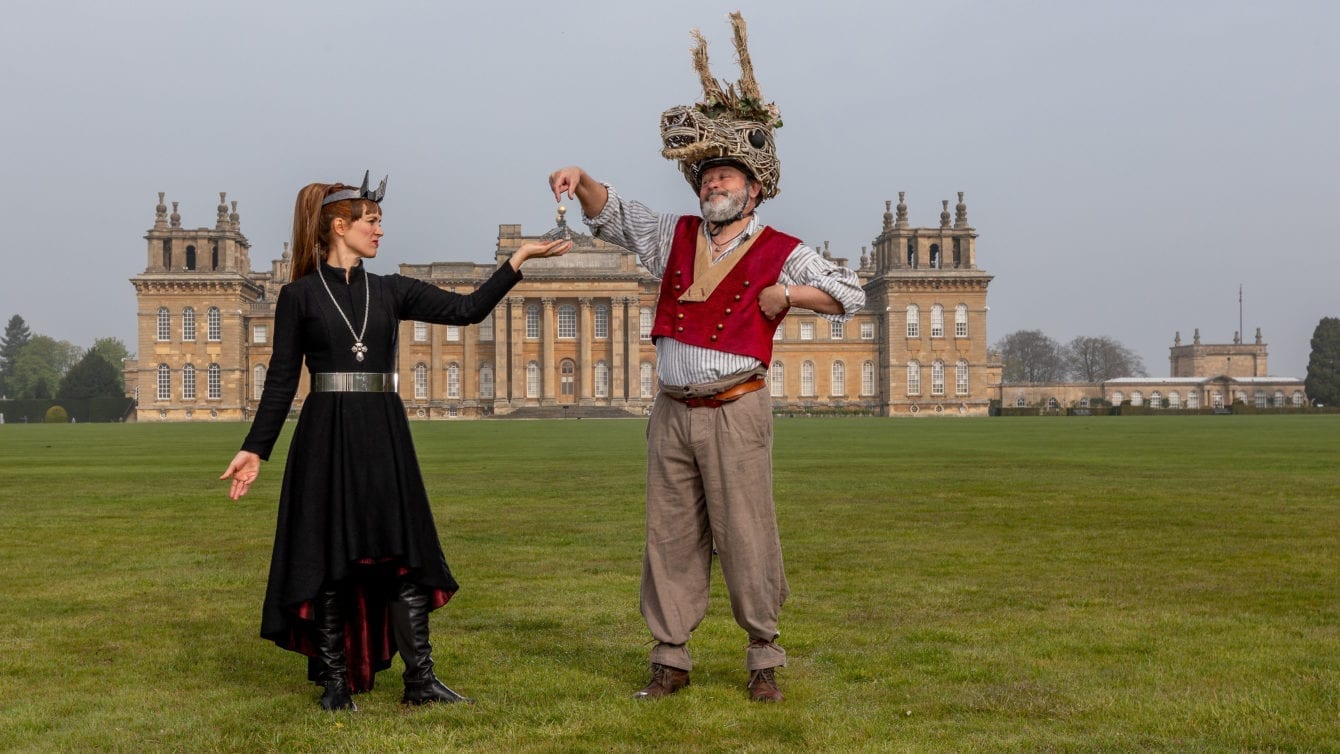 Shakespeare's Rose Theatre and Blenheim Palace announced today that they are funding 500 free tickets for schools through the theatre's Rose Bursary Scheme, to selected performances during its Summer of Shakespeare.
The scheme will allow children who may otherwise not have the opportunity, to step back in time and experience theatre as it was in Shakespeare's day; with bloody battles, comic mayhem, gruesome murders and grand oratory!
Set within a vibrant Shakespearean Village, the 13-sided traditional Elizabethan theatre will offer three tiers of covered seating for 560 and an open courtyard for 340 standing 'groundlings'.
Schools, community and youth groups will be able to enjoy productions of A Midsummer Night's Dream, Macbeth, Romeo & Juliet and Richard III at selected matinee performances during July.  As well as discounted ticket prices for these groups, schools which meet the specific criteria of the Rose Bursary Scheme will be able to apply for free tickets.
James Cundall, Chief Executive of Lunchbox Theatrical Productions, and founder of Shakespeare's Rose Theatre, said: "When planning Shakespeare's Rose Theatre, it was very important to us that we enabled as many school children as possible to see a production.
"Watching a Shakespeare play live in the environment that it was intended for is a unique experience which, I believe, brings it to life in a way that can't be achieved by hearing or reading the play in a classroom.  For many children it will be their first experience of seeing a Shakespeare play."
Alice Kirk, Head of Education at Blenheim Palace said she was delighted, that through the Rose Bursary Scheme, all schools will have access to award-winning Shakespeare performances.
"Being able to experience Shakespeare in a traditional Elizabethan setting, as it was originally performed, is an amazing opportunity and hugely valuable for students and teachers," she said.
"It is very exciting for us to be able to support schools and inspire students to engage with Shakespeare in such a unique and inspirational way," she added.
The four plays have been selected from across the genres of comedy, history and tragedy – including a tragic love story – and are being performed in repertory by two companies of actors during the 9-week season, from 8th July to 7th September in the glorious grounds of Blenheim Palace.
The original Rose Theatre was built in 1587 on the south bank of the River Thames in London. It was a slightly irregular 14-sided structure made of timber, with plaster exterior and a thatched roof, open in the centre to the elements.
The success of The Rose Theatre paved the way for other theatres to be built in the area, including The Swan in 1595, The Globe Theatre in 1599 and The Fortune in 1600.
For more information please contact: Melodie Manners | melodie@flamingo-marketing.co.uk | 01637 873379 or 07815 709548.
Admission: Theatre tickets vary* Adults from £15.00, Children from £12.00, free entry to Shakespeare's Village
http://www.blenheimpalace.com/shakespearesRT