Sign Symbol Sound Exhibition – Modern Art Oxford and Oxford Brookes University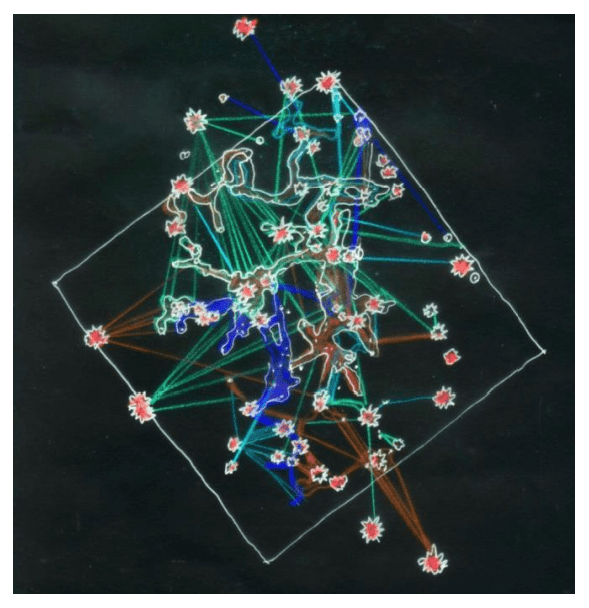 Oxford UK: Modern Art Oxford launches Sign Symbol Sound, its second annual interdisciplinary exhibition in partnership with Oxford Brookes University. From spoken language to the creative interpretation of signs, symbols and sounds that shape our experiences of the world, this online exhibition celebrates and explores the variety of ways we communicate, connect, and seek to understand each other.
The exhibition takes place online from 4 September to 11 October 2021, and has been collaboratively co-created by a group of Modern Art Oxford volunteers. Meeting weekly both online and in person since March 2021, led by Creative Associate Laura Purseglove, the volunteer group have been introduced to key ideas, artists and curatorial practices which engage with the theme of language, and were supported in the practical tasks involved in developing an exhibition.
Of the project, Laura says: 'It has been a pleasure to work with such an engaged and thoughtful group on this project. Their ideas and experiences, particularly as a very international group with many languages between them, have really shaped the outcomes of the project. We have been lucky to receive such varied and insightful submissions from the region's artistic community and are greatly looking forward to sharing their work in the online exhibition.'
The group worked together to evaluate and select works from a county-wide call-out for images, sounds, text and objects that reflect individual experiences of language and creativity. The selected works explore ideas from experimental poetry and coded alphabets to the communication of plants and fungi beneath our feet.
Dr Stephen Cornford, Subject Coordinator BA Fine Art at Oxford Brookes University, commented: 'Language is powerful – living through the pandemic we've seen how it can comfort us, connect us, inspire us and provoke us. But what this exhibition tackles most vitally is the variety and importance of non-linguistic communication, how much we also need auditory, gestural and symbolic languages to communicate and feel part of a community. The final exhibition for Sign Symbol Sound promises to be a really engaging experience for everyone and really shows the huge breadth of artistic talent within our county.'
Sign Symbol Sound displays this range of works on a specially created online platform which allows visitors to watch performances, view works close up and read more information about the curation of the project.
To view Sign Symbol Sound, visit the Modern Art Oxford website from 4 September.
//ENDS//
Notes for Editors
For media enquiries contact: Ruba Asfahani, Marketing Consultant,
media@modernartoxford.org.uk, +44 (0)7734 469 316.
About the Sign Symbol Sound curators and artists
Selected artists in Sign Symbol Sound are: Sue Chamberlin, Emma Coleman-Jones, Xiaoyi Deng, Helen Ganly, Isis Amelie Hjorth, Angus Irvine, Barry Martynski, Denise McCulloch, Etain O'Carroll, Sarah Radice, Deshna Shah, Laura Smith, Lillian Tranborg, Izzy Treyvaud and Peter Vance.
Sign Symbol Sound is co-curated by: Martina Bani, Keren Gorea, Alice Hackney, Selena Lyons, Andres Nava H, Kashmira Patel, Hamideh Rimaz, Allesandra Vistintin and Kasia Ziniak, with Creative Associate, Laura Purseglove.
Sign Symbol Sound is a collaboration between Oxford Brookes University and Modern Art Oxford.
About Modern Art Oxford
Located in one of the world's great cities of learning, Modern Art Oxford is a leading contemporary art space with an international reputation for innovative and ambitious programming. We promote creativity in all its visual forms as an agent of social change. Our programmes, both in person and online, are shaped by a belief in dialogue between contemporary art and ideas, and celebrate the relevance of contemporary visual culture to society today.
http://www.modernartoxford.org.uk | Facebook | Twitter | Instagram | YouTube
Modern Art Oxford, 30 Pembroke Street, Oxford, UK, OX1 1BP
info@modernartoxford.org.uk | 01865 722 733
About Oxford Brookes
www.brookes.ac.uk
Oxford Brookes is one of the UK's leading modern universities, and is amongst the world's top universities in 13 subject areas.
Set in a world-famous student city, it enjoys an international reputation for teaching excellence as well as strong links with business, industry and the public sector.
pr@brookes.ac.uk
Modern Art Oxford is supported by Arts Council England, Oxford City Council and Lavazza