Singer Attends Launch of Charity Photographic Exhibition at Blenheim's Stables Café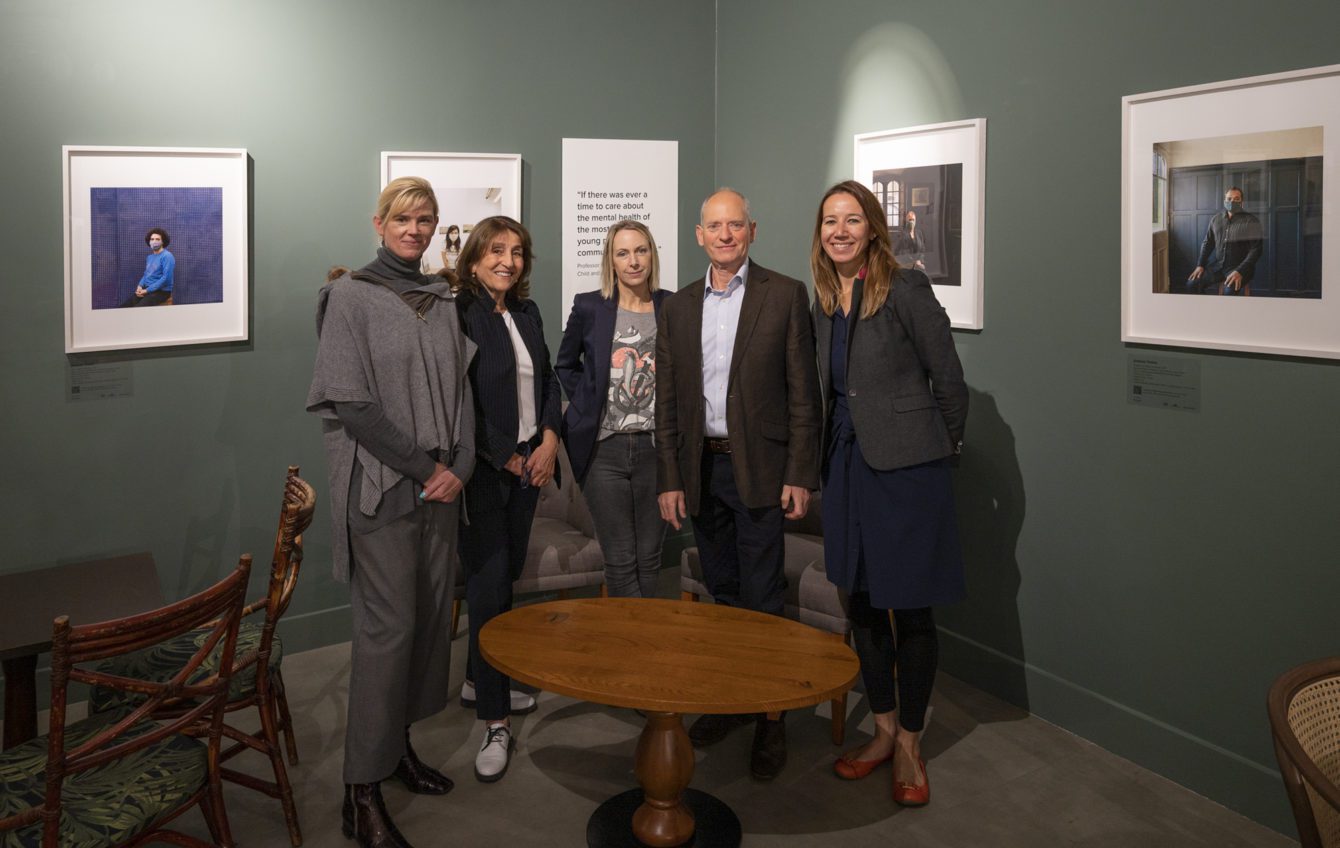 Singer-songwriter Jack Savoretti and his wife, actress and artist, Jemma Powell were among guests at the official opening of MASKED, a new photographic exhibition at Blenheim Palace's Stables Café in aid of children's charity AT The Bus.
The Oxfordshire couple, who are great supporters of the charity, attended the event, which is being staged by Zuleika Gallery. It features images by Oxford photographer Joanna Vestey, who was also at the launch.
Running until December, and sponsored by Bonhams, MASKED is a series of limited-edition portraits of 24 leading figures in the arts, education, communications and law all portrayed wearing masks.
Among those featured in the new show are Dawn French, Juliet Stevenson, Philip Pullman; Grayson and Philippa Perry, Paul Whitehouse, Andrew Scott and Woodstock-based British art historian Janina Ramirez.
The exhibition is a collaboration between Joanna and the charity AT The Bus and all profits will help deliver a school-based programme of art as therapy to support the education, health and wellbeing of young people aged 7-18 in Oxfordshire and London.
Each of the images are available in two sizes from a limited edition of 50. The smaller unframed prints, signed and authenticated by Joanna Vestey are priced at £150 and the larger at £1,500.
The funds raised from the project will enable AT The Bus to deliver 5,000 hours of art as therapy.
Zuleika Gallery was founded in Oxford in 2015 by Lizzie Collins and focuses on Contemporary and Modern British Art, with locations based in Woodstock, Oxfordshire and in St James', London.
Since May 2021, the gallery has curated two new public spaces at Blenheim Palace, in the Stables Café and the Palace State Rooms.
For more information visit zuleikagallery.com
Issued on behalf of Blenheim Palace. For more information please contact Samantha Vaughan on 07469 129743 or svaughan@blenheimpalace.com .