Stones in His Pockets at Oxford Playhouse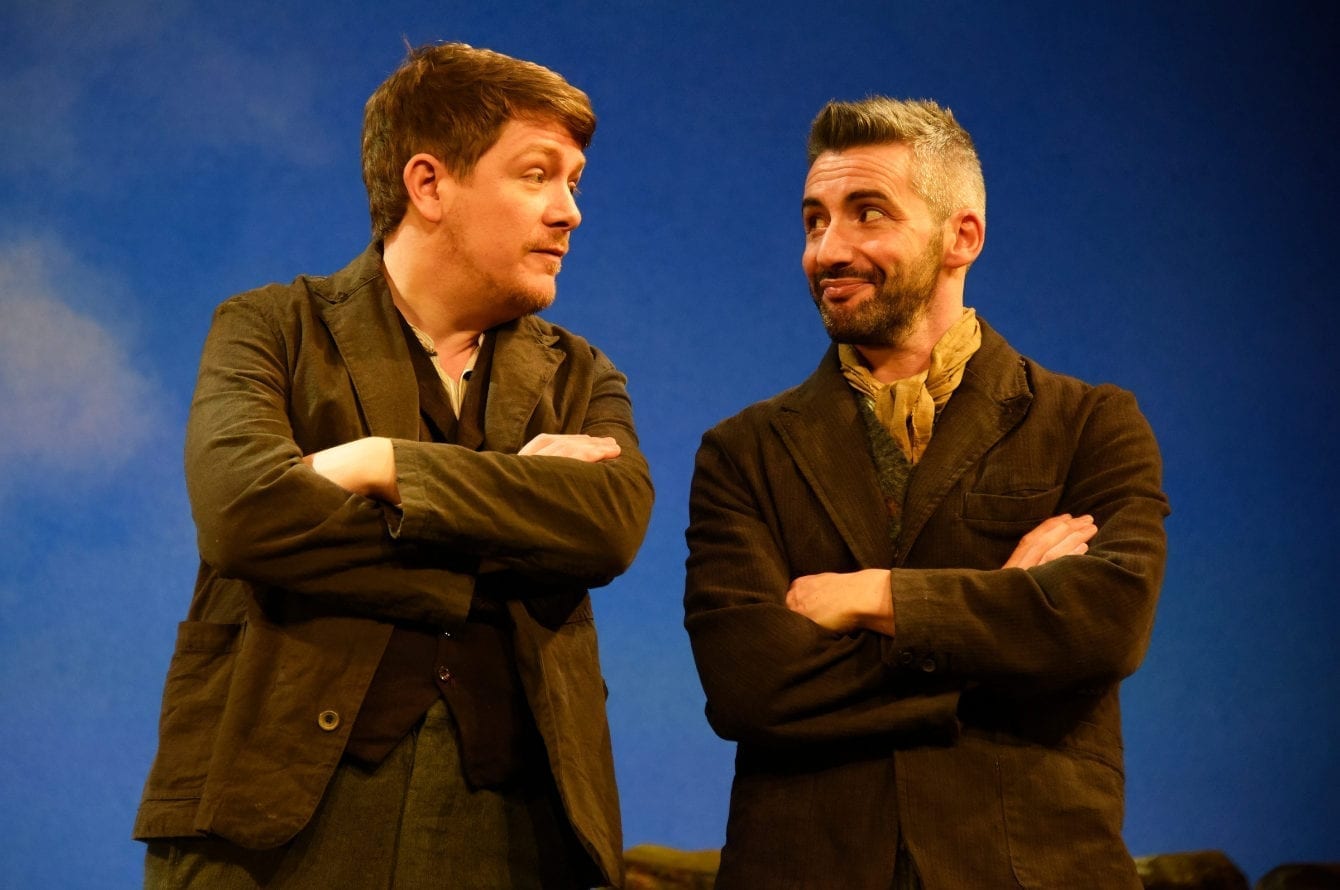 Marie Jones' Olivier Award-winning comedy Stones in His Pockets comes to Oxford Playhouse from Monday 8 to Saturday 13 July.
Owen Sharpe and Kevin Trainor take on a multitude of characters in this hysterically funny, thought-provoking and witty play about Hollywood coming to Ireland, which is directed by renowned comedy director Lindsay Posner.
A small village in rural Ireland is turned upside down when a major Hollywood film studio descends to make a historical blockbuster on location. Charlie Conlon and Jake Quinn are employed as extras, along with numerous other locals. As cultures clash, it becomes clear that Tinseltown's romanticised dream of Ireland is a long, long way from reality.
Stones in His Pockets won numerous awards including the Olivier and Evening Standard Award for Best New Comedy, as well as three Tony nominations on Broadway. The play ran for four years in the West End and has since been performed around the world.
Tickets for Stones in His Pockets at Oxford Playhouse start at £10 and are available from the Ticket Office on 01865 305305 or book online at www.oxfordplayhouse.com.