Thames travel introduce live timetable updates screen in Wallingford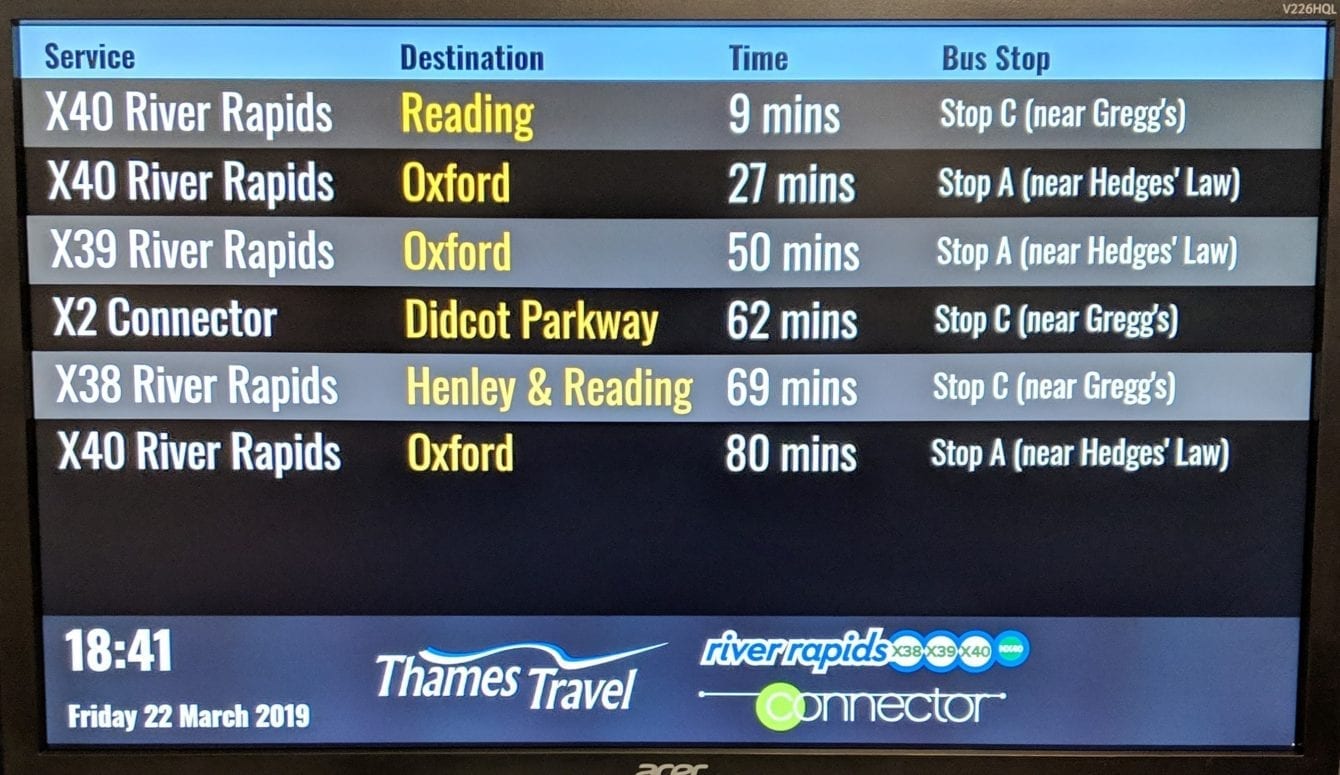 Thames Travel passengers now have access to live travel updates in front of the Wallingford Corn Exchange, thanks to a new digital screen.
 The real time updates on all Thames Travel services serving Wallingford have been made possible by synching on-board travel information with the digital information board. Thames Travel Managing Director Phil Southall was joined by Lord Bradshaw, Co-Chair of the Liberal Democrat Parliamentary Party Committee on Transport to formally unveil the screen.
 Mr Southall said: "Our passengers really value receiving real-time live travel information and we're pleased to now be able to provide them with an additional way to receive up to the minute live updates on how far away their bus is. We want to make it as easy as possible for our passengers to plan their journeys with us and this forms another part of our service.
 "We are grateful to Lord Bradshaw for highlighting the need for a digital information screen in Wallingford and for the Corn Exchange for providing the space for it. Public funding currently does not stretch to providing digital travel update screens and so we have invested in this as part of our commitment to our customers and Wallingford."
 Thames Travel's fleet of buses are all low emission vehicles (Euro V or better) and it is the third largest bus operator in Oxfordshire. It serves South Oxfordshire and into Berkshire, carrying 2.5M passengers per year.