The Turn of the Screw at Oxford Playhouse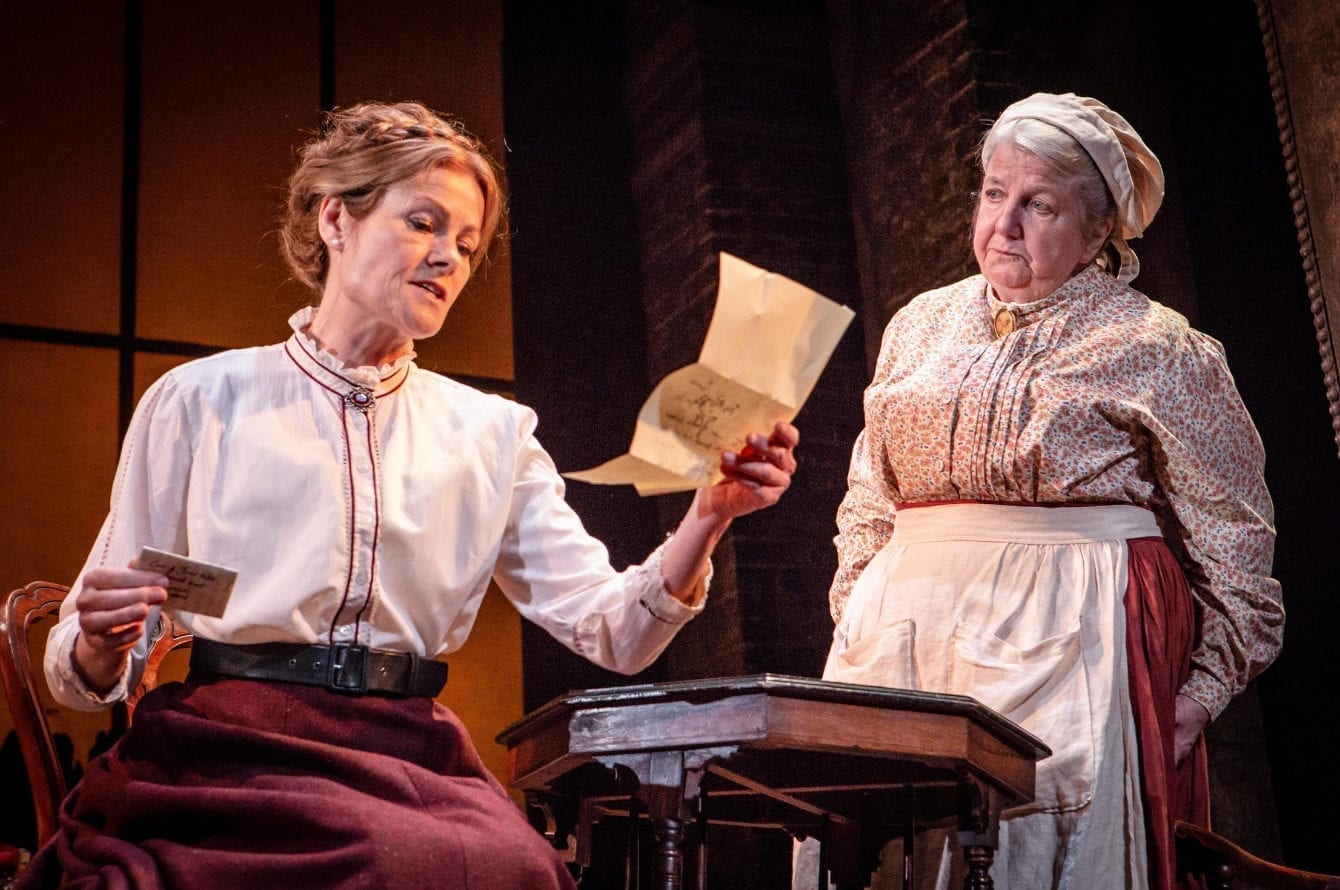 Janet Dibley and Maggie McCarthy star in a new adaptation of Henry James' iconic, genre-defining, ghost story Turn of the Screw, which comes to Oxford Playhouse from Tuesday 11 to Saturday 15 June.
A young governess agrees to look after two orphaned children in Bly, a seemingly idyllic country house. But shortly after her arrival, she realises that they are not alone. There are others – the ghosts of Bly's troubled past. The Governess will risk everything to keep the children safe, even if it means giving herself up to The Others. Years later, confronted by the past she is compelled to account for what actually happened to her and the innocents under her protection. This fresh, thrilling adaptation from Tim Luscombe deftly retains the ambiguity of James' original, and lets you draw your own conclusions about the events at Bly and where guilt resides.
This dynamic and thrilling stage adaptation of Henry James' seminal tale, the original inspiration for Susan Hill's The Woman in Black and a number of films, is a masterclass in stage-craft, with deliciously atmospheric set and lighting design and an evocative soundtrack. Janet Dibley plays the role of The Governess, whilst Maggie McCarthy returns as Mrs Grose.
Janet Dibley says: 'I was drawn to the play by a phone call and a first read of the novella. I'd never read anything like it. It was beautiful and complicated and had a great team behind it. I was particularly drawn to the part of the Governess by one of her opening lines "Nothing about my life is so very remarkable." What a great line – it's an invitation! You know something juicy is about to happen when you read that. This is a story that is completely and utterly remarkable. It's a fascinating, truthful journey of a woman's sanity or insanity – you never quite know which – and her survival. As my nephew said when I described it 'Intense!'
Janet Dibley first became a household name in the much-loved ITV hit series The Two of Us. She went on to star in a number of TV roles including Eastenders, Doctors, Broadchurch and more recently Coronation Street. Her most recent theatre work has been the acclaimed tours of Kindertransport, A Murder is Announced, and Women on the Verge of HRT.
In 2016 Janet created and performed the title role in the huge hit UK tour of Jackie the Musical and later this year can be seen back on the screen in the BBC's award-winning series Shakespeare and Hathaway. Maggie McCarthy has worked extensively in Film, TV and Theatre including Dancing on the Edge and Call the Midwife for the BBC.
Enjoy stylish, edge-of-your-seat theatre with a show guaranteed to be provocative, moving and above all terrifying!
Tickets for Turn of the Screw at Oxford Playhouse start at £10 and are available from the Ticket Office on 01865 305305 or book online at www.oxfordplayhouse.com.