Three Delicious Food Brands Join Westgate Oxford's Line-up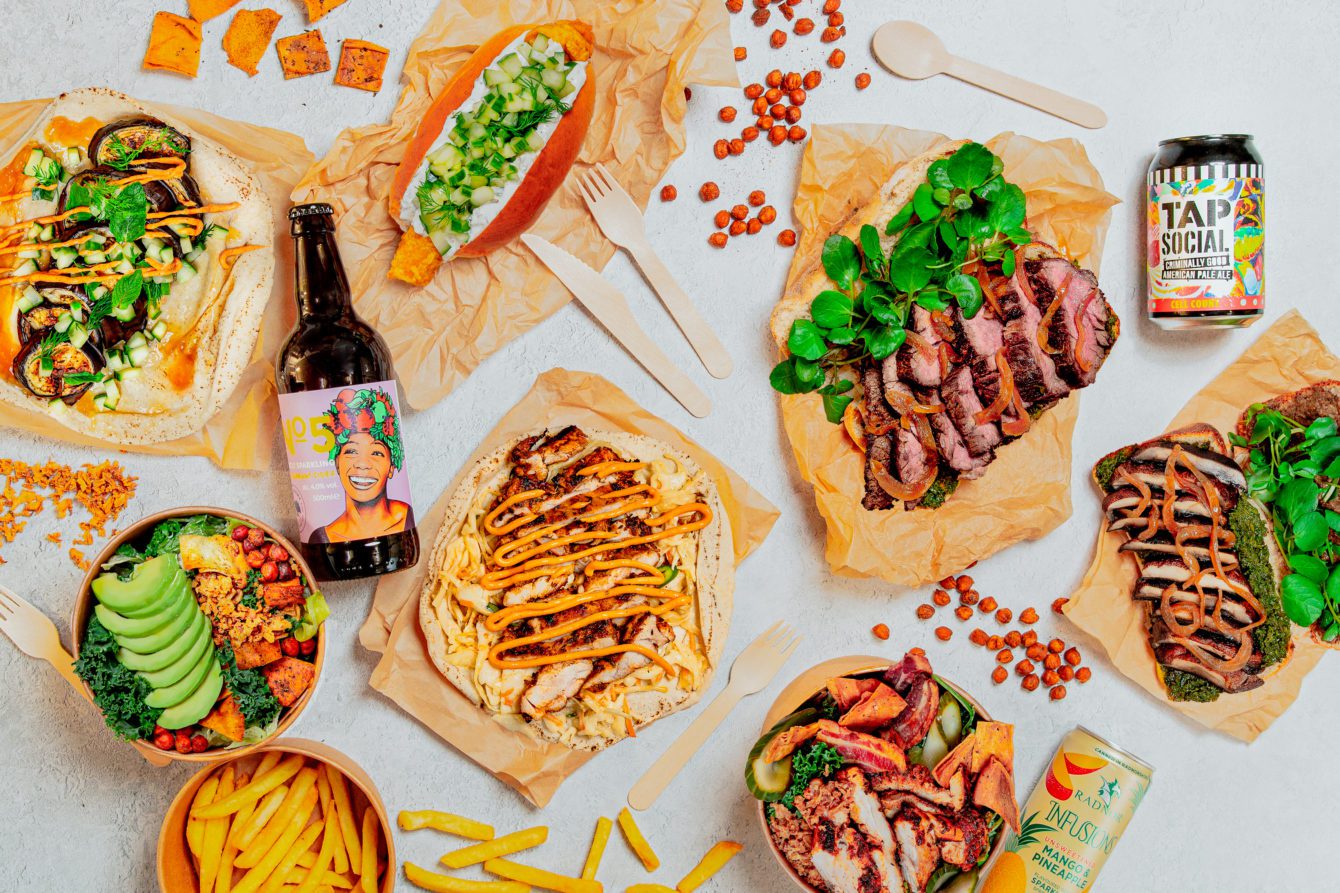 Westgate Oxford has announced an expansion to its food and beverage offer with the opening of Plants & Grills' first retail space, alongside Joe & The Juice's regional debut. Ole & Steen have also re-opened their Oxford branch.
Plants & Grills opened their kiosk within the centre's unique 'Westgate Social Street Food' space. The brand offers dishes that appeal to vegans, vegetarians, and meat and fish lovers in equal measure. The Plants & Grills menu caters to all tastes and dietary requirements with healthy, tasty and sustainable meals. Their hero dishes include Grilled Korean Chicken Flatbread and Portobello Mushroom Sandwich.
Joe & The Juice, the global chain of juice bars specialising in coffee, fresh juices, and smoothies, with a food menu that includes an array of breakfast bowls, salads, and sandwiches, will be the next to join Westgate Oxford's line-up of over 20 dining options.
Founded in Copenhagen in 2002 by Kaspar Basse, the brand now has locations across the globe and Westgate Oxford will become its second destination outside of London when it opens later this month.
This week sees the highly anticipated re-opening of Westgate Oxford's Ole & Steen. Open from breakfast until late, Ole & Steen offers everything from single-estate coffee, cold-pressed juice and their famous cinnamon social (soft dough intertwined with custard and cinnamon, topped with icing) to open sandwiches on rye bread, artisan sandwich baguettes and premium salads.
To celebrate their re-opening, they will be giving away 1,000 cinnamon social slices (T&Cs apply). All guests must do is download the new Ole & Steen loyalty app and visit from Friday 15th- Monday 18th October, at 12 noon to get hold of one of the 250 free slices they'll be serving up that day.
Brendan Hattam, Centre Director at Westgate Oxford, commented: "At Westgate Oxford, we strive to offer our guests the best possible experience, and Plants & Grills and Joe & The Juice are great brands to enhance their experience.
"These new openings highlight the diversity and balance that we are looking to achieve, combining global names and independent operators. We are particularly excited to be part of Plants & Grills' journey as their audience grows.
"We know that our guests have missed Ole & Steen's presence at the centre, and we look forward to welcoming them back this week."
Amit Joshi from Plants & Grills added: "We are excited to be making our debut in a location that encourages independent restaurants, and it's the perfect starting point to begin our bricks-and-mortar journey as a brand.
"We feel that our inclusive concept will work well with the consumer base already established at Westgate Oxford, and we are excited to be a part a community-driven destination that is such an important part of the city."
This news follows the recent openings of two new toy-focused brands at Westgate Oxford in time for Christmas shopping this year – MINISO and Hamleys.
Westgate Oxford is open from 10am-8pm Monday-Friday, 9am-8pm on Saturdays and 11am-5pm on Sundays.
ENDS
IMAGES: https://www.dropbox.com/sh/47ac3m8s4qju6zs/AADQqRNsfo-DGIa-ZdXQomv8a?dl=0
Please contact:
Press
westgate@umpf.co.uk
0800 4 10 20 10
Westgate Oxford
Westgate Oxford is a sophisticated retail and leisure destination, attracting world-class retailers and leisure facilities to the world-renowned and historic city of Oxford.
With over 100 prestigious global brands and more than 20 eclectic restaurants, bars and cafes, Westgate Oxford offers a unique retail experience in the heart of Oxford.
Find out more at www.westgateoxford.co.uk
About Landsec
At Landsec, we build and invest in buildings, spaces and partnerships to create sustainable places, connect communities and realise potential. We are one of the largest real estate companies in Europe, with a £10.8 billion portfolio of retail, leisure, workspace and residential hubs. Landsec is shaping a better future by leading our industry on environmental and social sustainability while delivering value for our shareholders, great experiences for our guests and positive change for our communities.
Find out more at landsec.com