USA Tourism Leader Visits Oxford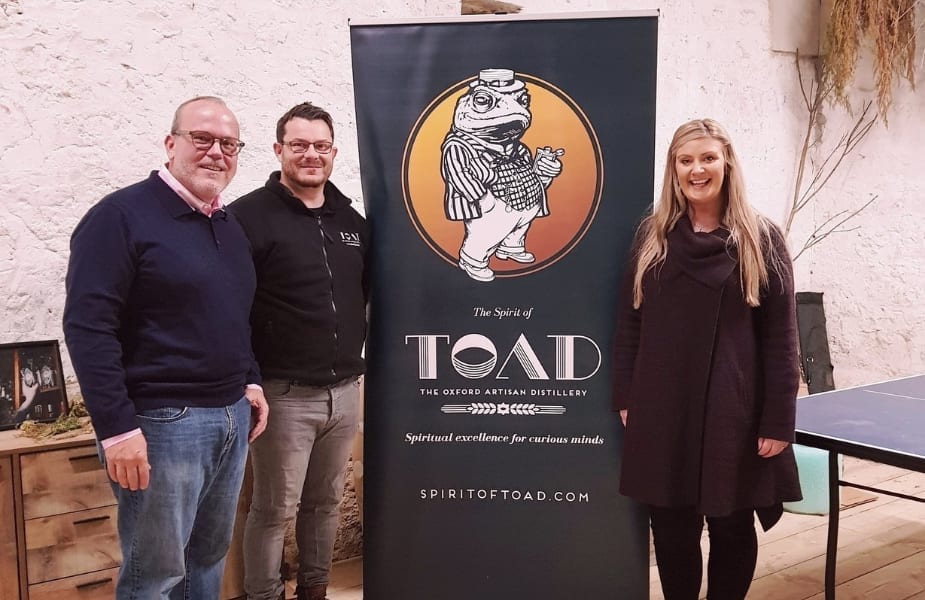 Experience Oxfordshire were delighted to welcome Gavin Landry, the Director and Executive Vice President of VisitBritain Americas, to Oxford on the 28th October 2018. The visit was negotiated by Chief Executive of Experience Oxfordshire, Hayley Beer-Gamage, following on from increased activity in the USA market and a recent travel trade mission on territory.
The VIP visit included trips to; The Oxford Artisan Distillery (TOAD) where a tour and tasting was conducted, an Oxford Official Walking Tour, meeting the team at the award winning Oxford Visitor Information Centre, an exclusive talk at Christ Church College, a tour followed by celebration afternoon tea at The Old Parsonage, a private tour of the Ashmolean Museum, a tour and champagne reception at the Macdonald Randolph Hotel, dinner at Pizza Pilgrims and a tour followed by evening cocktails at Malmaison Oxford.
On speaking about the visit Gavin Landry stated "It was a pleasure to be able to visit Oxford as part of my visit to the UK, it is a destination that I had heard so much about but had not yet seen personally and it certainly did not disappoint! Hayley arranged a packed programme and it was fantastic to be able to see a blend of both the traditional heritage offer and some amazing new more modern and contemporary experiences – I certainly plan to visit again and explore more. The team and I from the VisitBritain Americas offices look forward to continuing to work closely with Experience Oxfordshire and their partners to promote the City and County and all its wonderful product on territory to buyers, consumers and media and thanks to this visit I now have so much more to tell them – thank you for this valuable educational visit."
Speaking about the visit Hayley Beer-Gamage commented "It was an absolute pleasure to welcome Gavin to Oxford. We have been working hard to gain increased presence and exposure across the Americas in recent years and to have the senior leader here with is experiencing our fantastic destination for himself is a golden opportunity. The visit will enable Gavin to go back and inform his team, buyers and media on what we have to offer. I would like to thank Gavin for his time and our Experience Oxfordshire partners for their hospitality during this visit".
ENDS
Photo Credits: All photos courtesy of Experience Oxfordshire.
www.experienceoxfordshire.org
Link to hi-res photos: EO Press Folder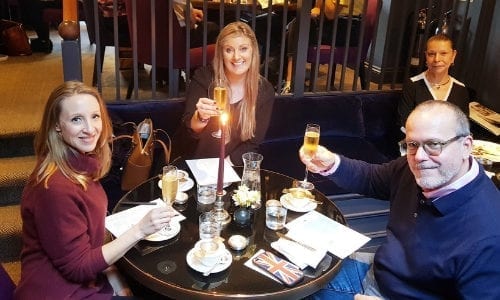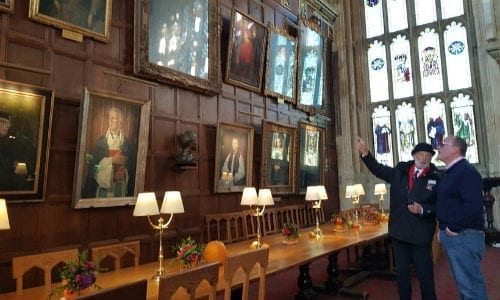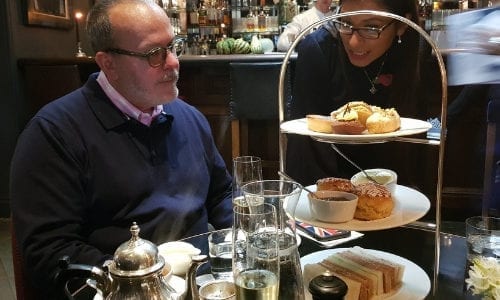 Image details:
1. Rebecca Mofford, Hayley Beer-Gamage and Gavin Landry at The Old Parsonage
2. Gavin Landry visting Christ Church College
3. Gavin Landry enjoying afternoon tea at The Old Parsonage
For more information contact:
Antonio Ferrara
Phone: 01865 686433
Email: Antonio.ferrara@experienceoxfordshire.org / press@experienceoxfordshire.org
Experience Oxfordshire is the Destination Management Organisation (DMO) for Oxfordshire. We are a not-for-profit partnership organisation committed to the promotion, management and development of Oxfordshire as a great destination to live, work, visit and do business. We have a growing partnership network of businesses spanning all parts of the visitor economy, and through effective collaboration we are all working to ensure Oxfordshire becomes a leading destination for tourism, culture and business.
www.experienceoxfordshire.org/partner
VisitBritain/VisitEngland is the national tourism agency – a non-departmental public body funded by the Department for Culture, Media & Sport (DCMS)
Working with a wide range of partners in both the UK and overseas, our mission is to grow the volume and value of inbound tourism across the nations and regions of Britain and to develop world-class English tourism product to support our growth aspirations. For further information and to access the latest in-depth market intelligence and statistics visit www.visitbritain.org or www.visitbritain.com and www.visitengland.com for consumer information.
Gavin Laundry joined the VisitBritain team as Director of the Americas in August 2017. Prior to that, from 2013, he was Executive Director of Tourism of New York State, leading the iconic I LOVE NEW YORK program. During his tenure with I LOVE NEW YORK, New York's tourism industry reached record heights increasing visitation by nearly 40 million and eclipsing $100 billion in total economic impact for the first time in the program's history. Gavin has held a number of senior roles in the travel industry – he ran commercial hotels across America and headed a Destination Marketing Organization in Saratoga Springs, NY for a dozen years. Gavin is a graduate of the School of Hotel and Restaurant Administration at a prestigious Ivy League university, Cornell University, and he has received accolades from the New York State Tourism Industry Association and from New York University