Beauty & The Beast Christmas Pantomime At Oxford Playhouse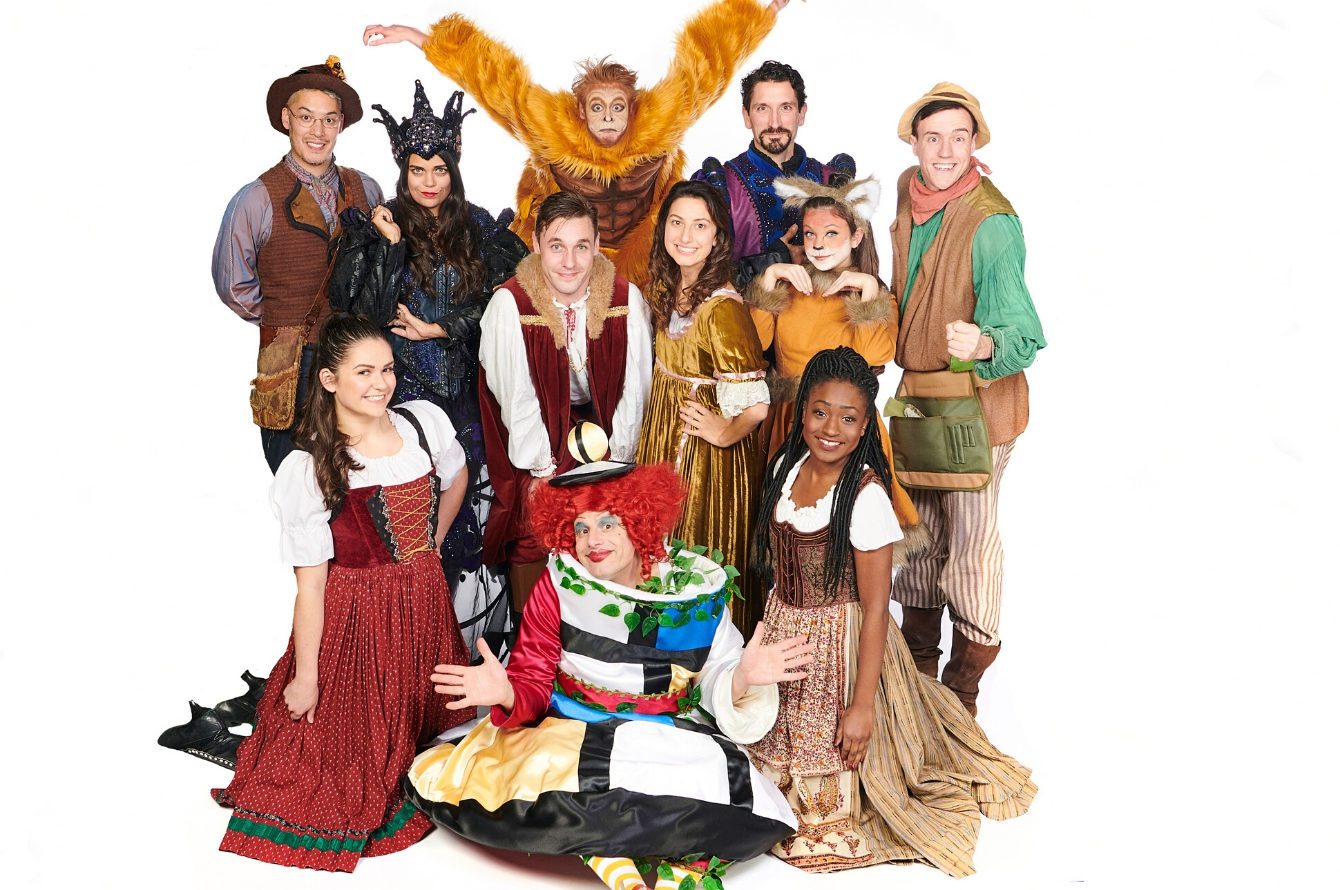 Friday 29 November 2019 to Sunday 12 January 2020
Full casting has been announced for Oxford Playhouse's fun-filled family pantomime, Beauty and the Beast, which is set to wow audiences from Friday 29 November 2019 to Sunday 12 January 2020.
Roseanna Frascona will play Belle. Roseanna's theatre credits include Macbeth (Chichester Festival Theatre), and her TV credits include Top Boy (Netflix). The role of The Beast and The Prince will be played by Matthew Staite. Matt played Wilfred Owen in the film The Burying Party, and his theatre credits include Police Cops: In Space (Police Cops) and Shooting With Light (Idlemotion). Belle's Dad, Endo, will be played by Stephen Hoo, whose previous theatre roles include Before the Wall (Edinburgh Festival), Silently Hoping (The Vaults Festival), Rapunzel (Theatre Royal Stratford East), and Running Wild (Chichester Festival Theatre).
Pantomime villain Witch Kardashia and her evil sidekick Slick Rik will be played by Dev Joshi and Edmund Kingsley respectively. Dev recently appeared in Baby at The Drayton Arms Theatre and King Cowboy Rufus Rules the Universe at The London Theatre Workshop. Ed's recent theatre credits include Shakespeare in Love (2018 tour, Theatre Royal Bath) as well as several seasons with the RSC, and his film credits include Capsule (2015).
Steve Marmion returns to write and direct the Oxford Playhouse pantomime for a fifth year running. Paul Barnhill will return as Dame Potts following his performance as the hilarious and loveable Dame Sarah the Cook last year; Ricky Oakley (Dick Whittington in Dick Whittington) will return as Brian the Orangutan; Adrianna Bertola (Alice, Dick Whittington) will return as the Fox and Paul Biggin (Philippe Lapin, Dick Whittington) will return as The Gardener.
This year's Ensemble includes Daisy Elwin (Ensemble, Dick Whittington), who will return as Dance Captain; and Natalia Hinds, who is currently appearing as a lead role in the brand new BBC 2 comedy series The Amelia Gething. Beauty and the Beast will once again feature an energetic young company of 16 local children.
As always, the show will be full to the brim with the super songs, dazzling dance numbers and slapstick silliness you'd expect in a traditional panto, with some modern twists. You've got to see it to Belle-ieve it – this beauty of a show will be enchanting festive fun for all aged five to 105!
Tickets for Beauty and the Beast at Oxford Playhouse start at £15 and are available from the Ticket Office on 01865 305305 or book online at www.oxfordplayhouse.com.
ENDS
NOTES TO EDITORS
Panto press performance: Saturday 7 December, 4pm
Dates: Friday 29 November 2019 to Sunday 12 January 2020
Times: Visit www.oxfordplayhouse.com or call the Ticket Office on 01865 305305 for full listings.
Tickets: £15 to £34 | Discounts available | Groups 10+ 10% off | Groups 15+ 15% off
Age guideline: 5+. Brave children under 5 are welcome, but may find some scenes loud or others scary.
For further information, interviews or images please contact:
Ellie Harman, Marketing and Press Officer
T: 01865 305388 | E: ellie.harman@oxfordplayhouse.com