IF Oxford 2019: Celebrating the 150th Anniversary of the Periodic Table with Elemental Science for All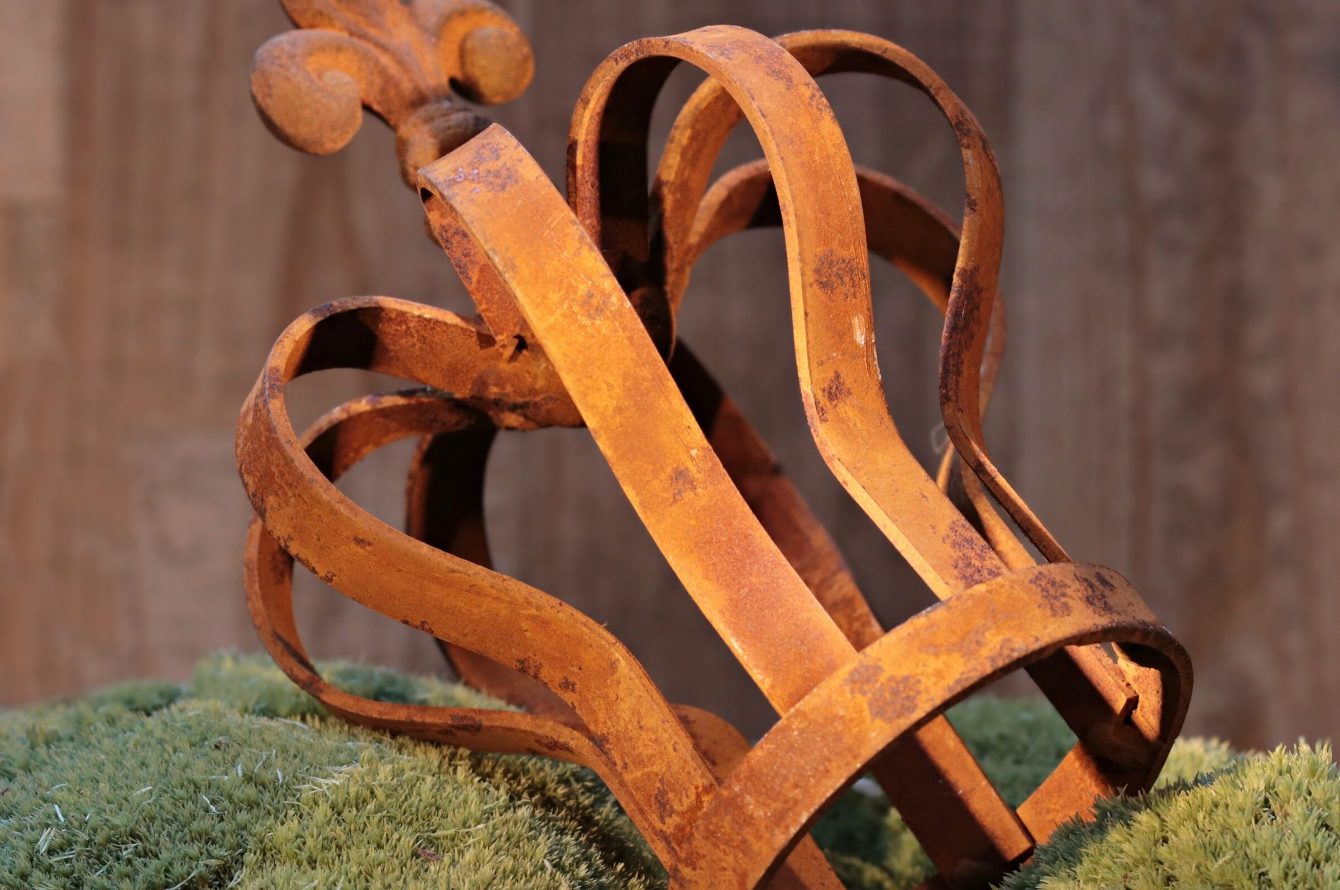 There is no Targaryen Iron Throne in Oxford: however university researchers are battling it out for an Iron Crown as they argue about this element's most important functions during IF Oxford science and ideas festival.
Since the end of the stone age, when the advent of metal-working gave us advances in both tool and weapons, the element of iron has been crucial to the development of both society and science.  From the geological component giving the planet its ability to support life to its role in molecules  helping your body survive every day, iron plays an important part in being human.
Fe Fi Fo Fum (Fe Fi Fo Fum: battle for the iron crown; 6.30pm Fr 25th October, New Road Baptist Church) is the idea of Prof Hal Drakesmith who researches the role of iron in the body and its role in our immunity. As he discovered more scientists interested in the role of iron across an intriguingly large range of disciplines intrigued, he suggested they pitted their specialties against one another in front of a live audience to determine which is the most important to the world, and he invites you to be part of that audience
"Ironing is clearly not the best use for iron. But what is? Five rusty Oxford scientists and I will test our mettle on this question and try to win the iron crown on October 25th. I'm not telling what my IronPower is yet, but the event should be an un-alloyed pleasure. Ironic, don't you think?" says Drakesmith, joining the competitors at the event.
Six scientists take to the stage to fight their corner armed with only their wit and one iron accessory. What would you choose? Whilst the iron in our blood is vital for the transport of oxygen to our organs from our lungs, argues Consultant Haematologist Noemi Roy, Dr Rosalind Rickaby promotes the element's crucial role in our oceans today and archaeologist Dr Peter Hommel packs a punch for iron age populations in this fun fight for the iron crown.
Oxford scientist-cum-comedian Dr Charvy Narain from the MRC Weatherall Institute of Molecular Medicine who is compering the event, says; "We've expecting some tough competition – researchers don't usually get to wear crowns, iron or otherwise, and so this this is the one chance our competitors have to legitimately lord it over their peers while waving regally.'
Visitors to the festival even have the chance to see a replica Iron Age metal smelting furnace at an event hosted by City of Oxford College (Mon 28th 11am-4pm; Today's Skills, Tomorrow's Technology) and take part in a range of hands-on activities and workshops on both traditional and new skills. These range from computer coding, electrical installation, brick laying, building robots, forensics and carpentry.
A number of events during the festival celebrate elements both core and conceptual, and ask whether advances in nuclear physics mean it's time to rethink the structure of the periodic table.
Iron may be key to the way we live today. Carbon however, the fourth most abundant element in the universe by mass, underpins all known life. Most commonly we imagine it as the black graphite in coal, but it is seen in surprising other forms.
Diamond is an amazing material, as bling on the street and for science and engineering. It is a pure form of carbon in which its unique arrangement of carbon atoms endow it with extreme characteristics used to engineer smart phone and the lasers that cut sheet metal for cars. During IF Oxford, visitors will get the chance to meet a team from Element Six, part of the De Beers Group of Companies who harness the unique properties of synthetic diamond and tungsten carbide to deliver supermaterials that improve the efficiency, performance and reliability of industrial tools and technology. (Explorazone, Oxford Town Hall; 12-5pm Sun 20 Oct) Visitors will have the chance to build a model of a diamond structure: only the strongest will succeed!
Carbon is found also in carbon dioxide in the atmosphere around us and as part of If Oxford sustainability journalist Tim Smedley talks about his new book, Clearing the Air; the pollution in the air we breathe and how we can all work towards a low carbon future (7pm Mon 21st October, Waterstones).
Another event marking the 150th anniversary of the periodic table, centres on the new book Superheavy by journalist Kit Chapman  who reveals the incredible and often surprising stories behind the discovery of the elusive elements of the twentieth century; how they have shaped the world today and where they will take us in the future (Superheavy, 7pm Fri 25 Oct, Waterstones.)  Covering history, politics, particles, and the superheroes of the Periodic Table who've blown it apart, Chapman describes the tireless quest of the scientists who have driven the periodic table forward over the last fifty years, rewriting the laws of atomic structure.
The chemical elements of the periodic table are the basic ingredients of the world. One hundred and eighteen elements have for the last 100 years been neatly laid out. Others —perhaps another 50—last for only milliseconds or seconds and yet are rewriting the laws of atomic structure and threaten to break up the periodic table as we know it. These are "chemistry's unicorns" says Chapman, and "every isotope unlocks a little more of the universe": they bring to the world a whole host of potential uses ranging from clean energy and medical techniques to do great good and the atomic bomb to do great harm.
"This inside story is as responsibility and a touch of recklessness, plenty of personalities, oh, and a midnight dash in a VW Beetle!" reports book reviewer, Esther Lafferty.
A showing of the documentary-film Let There Be Light (Tue 22 Oct), offers a cinematic window into this same story of nuclear energy, the engineering of our Sun and its benefits and challenges. For a century, fusion scientists have tried building a star on earth to generate cheap, clean energy that will never run out. Festival visitors can even try their hand at creating a sun on earth in the hands-on Explorazone (Sun 20 Oct, Oxford Town Hall).
We're all made of stardust because it is in the stars that hydrogen turns into carbon and other heavier elements. Here on earth staff from STFC Rutherford Appleton Laboratory give visitors to IF Oxford the chance to handle moon rock and meteors from out of space (Science at The Shops, 10am-4pm Sunday 27th Oct, Templars Square Shopping Centre). The trail of comets, meteorites consist of minerals rich in silicon and oxygen and/or iron and nickel. "An extra-terrestrial passenger might just arrive this way to compete for IF Oxford's iron crown," smiles Dane Comerford, Festival Director.