1969: From Woodstock to the Moon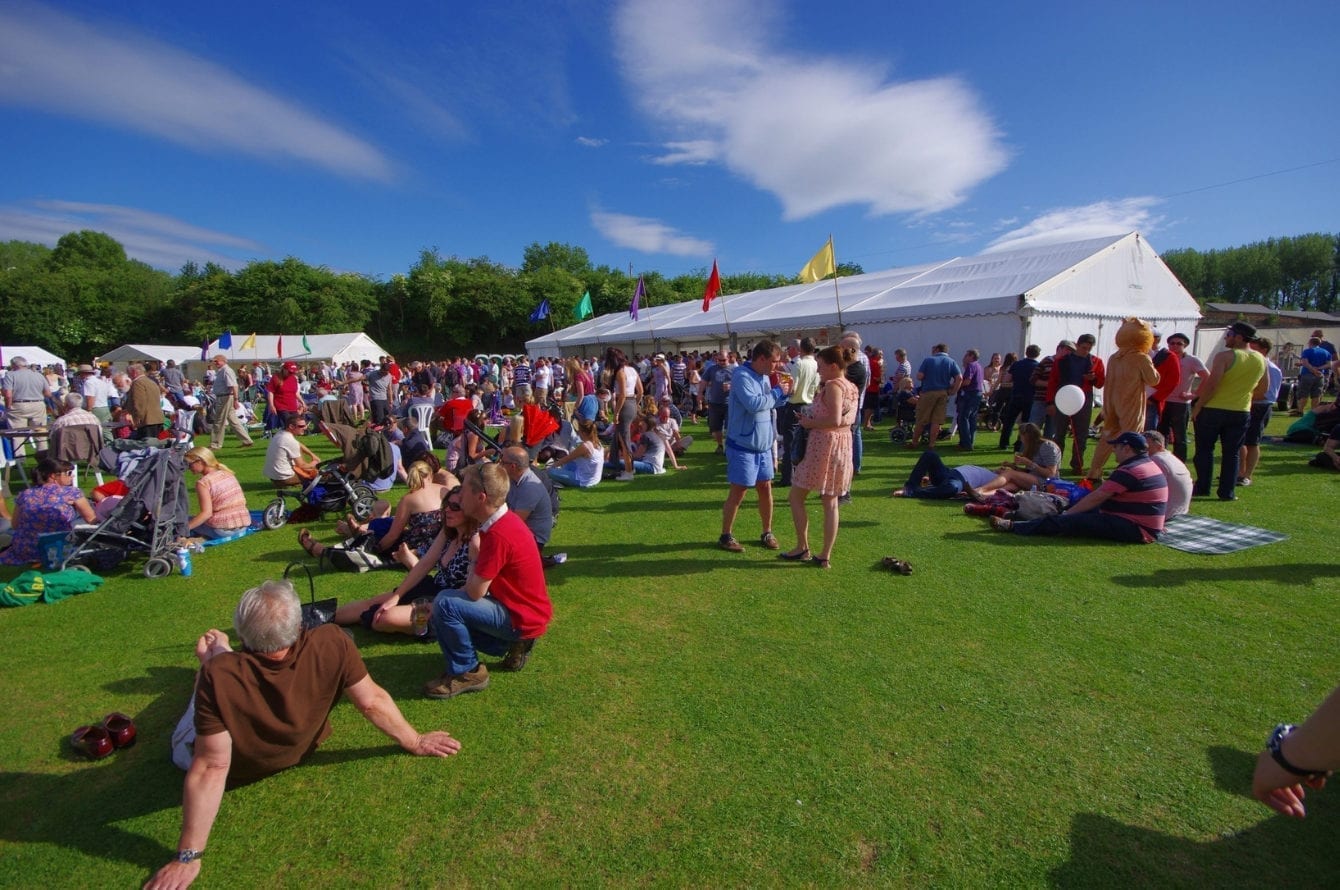 22nd Annual Charlbury Beer Festival: free admission in 2019 to anybody dressed as an astronaut … or who arrives by rocket!
There's a real buzz around this year's main event, so make sure you keep your right arm strong as we start the countdown to the 22nd Annual Charlbury Beer Festival taking place on Saturday 29 June at Charlbury Cricket Club, Oxfordshire from 12 noon to 10pm. We will be celebrating the optimism of the summer of '69, and the 50th anniversary of Woodstock and the first Moon landing.
For previous years' events, our festival has attracted around 3,000 visitors, and raised money for community projects, both in the Charlbury area and overseas. Last year we took our total of funds raised for good causes to over £230,000, hopefully skyrocketing to a quarter of a million this year. Our festival tries to appeal to everyone, ranging from local mums and dads whose kids come to enjoy the children's entertainment, to serious beer, cider, wine, and gin lovers, who visit from far and wide, and even from overseas. The day will incorporate 48 real ales, a variety of craft beers, a range of ciders and perries, wine, gin, and Pimm's; a great selection of food; live music throughout with all our acts including a track from 1969 in their sets; the Culture Club tent with a varied programme of performances and talks; children's entertainment; PLUS high-octane sport with the 9th World Aunt Sally Singles Championships.
Charlbury Cricket Club provides a glorious setting, so just take one small step from Charlbury Station and make a giant leap to land on some memorable entertainment – excellent all-day (including late night) bus and train services to and from Charlbury to Oxford, Chipping Norton, Reading, Witney, Worcester and London, so you don't even need to drive if you want to have a drink. And you'll be able to see as far as the Moon if we have a clear evening.
For further details, please visit the Charlbury Beer Festival website at: