August Art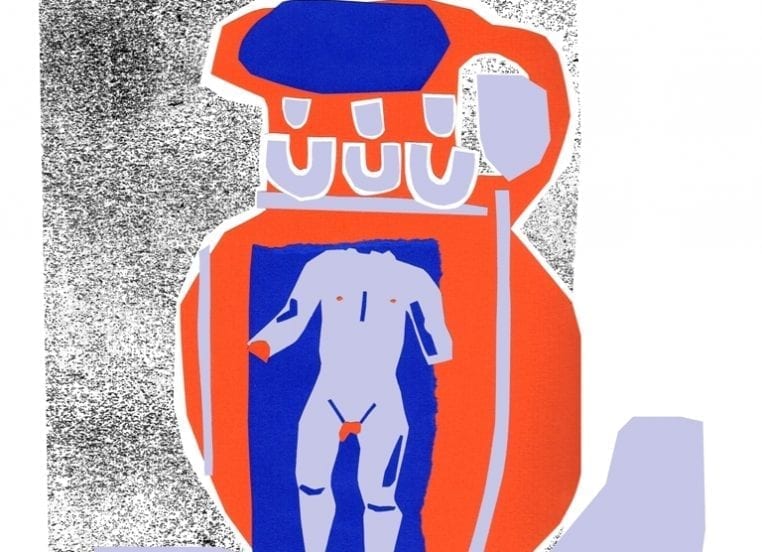 It's the height of the summer holiday season and as flocks of visitors arrive in the city of Oxford daily soak up the history and heritage of the dreaming spires, there are also places to explore just off the beaten track in which you can find art, inspired by this history, by people and by places.
And only a stone's throw from the station, The Jam factory, a bohemian arts centre in the old Frank Cooper's factory building, hosts three exhibitions throughout August.
'Artefact' is a joint exhibition by two contemporary designers, textile artist Sarah Fennell and designer-maker, Katie Whittaker both of whom are inspired by ancient and collected objects and curiosities found in the Oxford Pitt Rivers and Ashmolean museums and beyond. Katie's fluid drawn line and jewellery based interpretations will sit in conversation with Sarah's distinctive cut and paste aesthetic collages. Sarah hand prints bespoke fabric for interior objects using the ancient silk screen-printing process with a distinctive and playful paper-collage style and joyful colourful patterns whilst Katie's illustrative jewellery uses fabric, plastic, wood, resin and ceramic to create fun contemporary artefacts and reconnects the wearer with their ancestors and the traditional hunting rituals, superstitions and beliefs.
In the neighbouring gallery space, Oxford artist Rona celebrates people, and women primarily, with her trademark monochromatic palate of oil on canvas, capturing those who have interested or inspired her over the years, and focusing too on the women in her own life, her daughter and the mother-daughter relationship and in The Boiler Room, tucked away 'behind the piano' Ruskin School of Art Graduate Araminta Blue brings a tranquility to the city centre with 'Petal, Anther, Peace' an exhibition of oil paintings and ink drawings takes inspiration from the Zen gardens of Kyoto, a world apart from the bustling Cotswold stone on the streets outside.
There's 'Escape' too to be found at The Sarah Wiseman Gallery in North Oxford's Summertown, where the summer exhibition runs until 26th August, with contemporary art by acclaimed artists exploring coastal landscape, nature and summer city-scapes. 'For many of us, the summer months are a time to escape, recharge and refresh,' explains Gallery Owner Sarah Wiseman, 'but for some artists, this can be a key time to find new inspiration and ideas. The longer days and brighter light is much more conducive to drawing and painting, and many artists draw much of their inspiration from travel. Dan Parry Jones, for example, will make several trips each year, in search of material to inform his highly textured mixed media paintings that use a unique mixture of painting, collage, photography, silkscreen and impasto. The result is atmospheric and expressive landscape paintings that explore urban environments as well as the characterful beauty of the British south coast yet with a street art flavour and light that suggests each scene is captured in dazzling heat.
In contrast, artist Fletcher Prentice is preoccupied with nature, investigating plant forms and their insect and bird inhabitants. His paintings are wonderfully fluid, with a lightness of touch and a meticulous eye for detail: tangled foliage, plumage and colour, his loose painting style describing the constantly shifting movement, nature at its best. Whilst his works are often described as reminiscent of the classical murals from ancient Rome, large in scale, soft yet strong in colour and rich in detail, they could equally be a walk in gentle Oxfordshire countryside.
And for classic Oxfordshire, follow the Thames downstream to Henley's River and Rowing Museum, where this month you can see original artwork from Beatrix Potter's famous stories in a temporary exhibition, and explore the diversity of acclaimed 20th century painter, printmaker and designer John Piper in the museum's newest gallery that showcases Piper's career from Modernism to Romanticism with an extraordinary diversity of work from painting, collage, drawing, to stained glass, ceramics, tapestry, textiles and set design.
Some places to see good art this month
Rona: mother XX daughter  runs until 22nd August
Sarah Fennell & Katie Whittaker: Artefact runs until 17th September
Araminta Blue: Petal, Anther, Peace  runs until 3rd September
The Jam Factory, Hollybush Row, Oxford OX1 1HU
Escape: a multi-artist exhibition runs until 26th August
Sarah Wiseman Gallery, 40-41 South Parade, Summertown, Oxford OX2 7JL
The Art of Nature: Metal Sculpture by Diccon Daley (until 30th September)
at Turrill Sculpture Garden, South Parade, Oxford, OX2 7JN
Blue Skies: Spare Tyre (runs from 18th July until 12th August)
The North Wall Arts Centre, South Parade, Summertown, Oxford OX2 7JN
Peter Rabbit: Mischief and Mayhem runs until 24h September
The Piper Gallery
River and Rowing Museum, Mill Meadows, Henley on Thames, Oxfordshire RG9 1BF
Across the county there is a wealth of art on show in Oxfordshire this month – for a list of galleries and art venues that host a variety of changing exhibition programmes visit www.artweeks.org/OGN.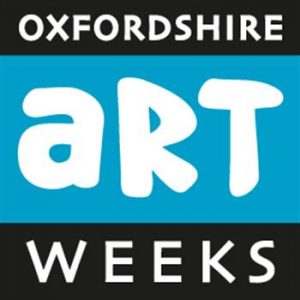 Artefact 2nd August – 17th September 2017