Food is Art This September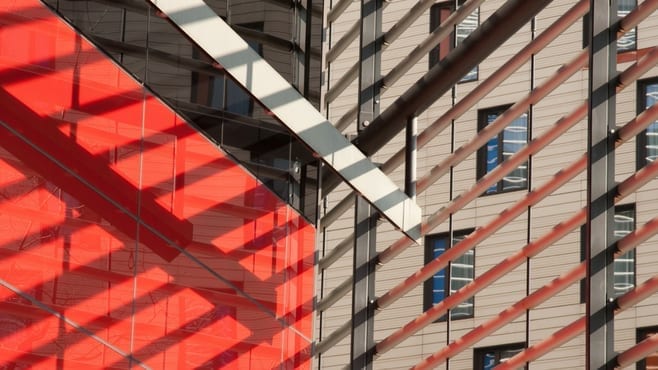 New term, new horizons, and there's plenty of food for thought on Oxfordshire's art scene this month.
Start perhaps with the delicious celebration of food that is currently on in Bampton's West Ox Arts Gallery. 'Food: We consume it. We grow and manufacture it. We throw it away. We have standards for it. We protest and lobby about it. We pay people to make it for us. We watch television programmes about it. We consume advertisements for it. Some of us have too much. And some of us don't have enough.  It's necessary and essential,' explains new curator Julia Harvey. 'Artists have been portraying food as a subject for millennia, as the paintings in Egyptian tombs confirm … but in the past century, this subject has inspired an explosion of new forms, mediums and ideas.  From Cezanne who wanted to astonish us in paint with an apple; to Andy Warhol celebrating the mundane with screen printed Campbell's soup cans; to Claes Oldenburg's soft hamburger sculptures; to Edward Weston photographs of the abstract forms inherent in bell peppers; and Judy Chicago's conceptual installation, "The Dinner Party". Food has also inspired exquisite craft – not least for the serving and celebration of it – from silver salt cellars to ceramic dishes and embroidered table coverings.'
Then, from 22nd September in the same space, enjoy Curvilinear, a curveball of an exhibition that combines by Ceramics by sally Dorrity and photography by Tracy Florance, the two very different bodies of work complementing one another with surprising effect.
Sally works in stoneware to hand build her pots for both indoors and out, using either crank, white or black clays to create small, medium and large pieces, both functional and sculptural. Constantly experimenting with shapes and glazes, getting inspiration from classical forms as well as the tones and textures of nature, Sally's pieces range from small vases and dishes to large Ali Baba pots and sculptures. Tracy specialises in original photographic images from around the world. Currently, her particular interest is in contemporary architectural subjects where she emphasises patterns and shapes which others might miss.  She takes her camera with her wherever she goes, attempting to capture the essence of the places she visits.
Over at the Said Business School, there's another a compelling exhibition of photography and film, Contemplating Arabia: Hotel Zaatari and Wilfred Thesiger, curated by Lizzie Collins, shows contemporary images of the now infamous Zaatari camp on the Syrian/Jordanian border alongside photographs from between 1939 and 1943 of the Iraqi Marsh Arabs, by Wilfred Thesiger (1910-2003).
In North Oxford's Summertown, Genius Loci, a new solo show by contemporary artists, Henrietta Dubrey at the Sarah Wiseman Gallery. Responding to the works of British painter Peter Lanyon (1918-1964), one of the most important artists to emerge in post-war Britain, the exhibition is centred around the landscape of Cornwall, and the beautiful yet rugged stretch of coast between St Ives and Lands End, where she now lives and works, and where Peter Lanyon lived. Lanyon is perhaps most famous for taking up gliding, the aerial views of the landscape informing his later paintings. Henrietta's paintings oscillate between figurative elements and abstraction. Semi-autobiographical, Henrietta's paintings are recognisable by their bold lines and shapes that form a 'gestural web'.
Also in Summertown's North Wall Arts Centre, an exhibition by textile artist Hannah Robson is a textile artist set to intrigue. Interested in the spatial qualities of textiles, Hannah constructs three-dimensional sculptural pieces using combinations of weaving and lace-making, exploring how threads can escape the traditional vertical and horizontal pathways imposed by the loom and contrasting rigorously controlled constructions against free-flowing loose threads, she intricately balances structure and chaos. The exhibition includes Ersilia, an installation commissioned by the Crafts Council, inspired by the imagined city Ersilia described in Italo Calvino's novel Invisible Cities, which makes tangible the invisible connections the author refers to in his narrative.
A second September exhibition here explores a second invisible subject matter – knowledge. Photographer Joanna Vestey explores spaces and objects that relate to the production and holding of knowledge. Best known for her large-format interior images made in physical spaces of academia such as libraries and lecture theatres, these new abstract works, in contrast, are responsive to the fleeting and ephemeral nature of electronic media. They consider the digitisation of knowledge and the way in which screen-based media and digital networked storage allow for new kinds of engagement and future possibilities for the accessing and sharing of knowledge.
It is the soul that has inspired painter Len Green who, born in the north west of England in a 'cotton' and 'mining' town called Leigh near Wigan, presents 'In Search of Northern Soul' the Sewell Centre Gallery, Radley. Whilst in the early days of his artistic career, Len was also a semi-professional DJ at a time when Northern Soul music was the dominant form of music in the nightclubs of the Greater Manchester area and this music informs his paintings. In this body of work, Len reflects back upon these formative years his interest in art – abstract art – and also his essential interest in music – particularly Northern Soul music – a seminal element in the making, and more importantly, the titling his work. Len's paintings are imbued with a sense of energy and dynamism inspired by the physical activity of dancing, and swimming too.
Some places to see interesting art this month:
Food: a celebration (various artists; runs until 15th Sept)
Tracy Florance and Sally Dorrity: Curvilinear (runs from 22nd Sept until 13th Oct)
West Ox Arts Gallery, Town Hall, Market Square, Bampton OX18 2JH
Contemplating Arabia: Hotel Zaatari and Wilfred Thesiger
Art at Said (Saïd Business School) Park End Street, Oxford OX1 1 HP
Hannah Robson: Seeking Form (runs until 21st Sept)
Joanna Vestey: Conditions of Knowledge (runs from 24th Sept until 6th Oct)
The North Wall Arts Centre, South Parade, Summertown, Oxford OX2 7JN
Len Green: In search of Northern Soul (runs from Sept 8th-21st)
Sewell Centre Gallery, Radley College OX14 2HR
Henrietta Dubrey: Genius Loci | A Painterly response to works by Peter Lanyon
Sara Wiseman Gallery, Summertown, Oxford OX2 7JL