From the Everyday in an Earthly Paradise to the Periodic Table and Climate Change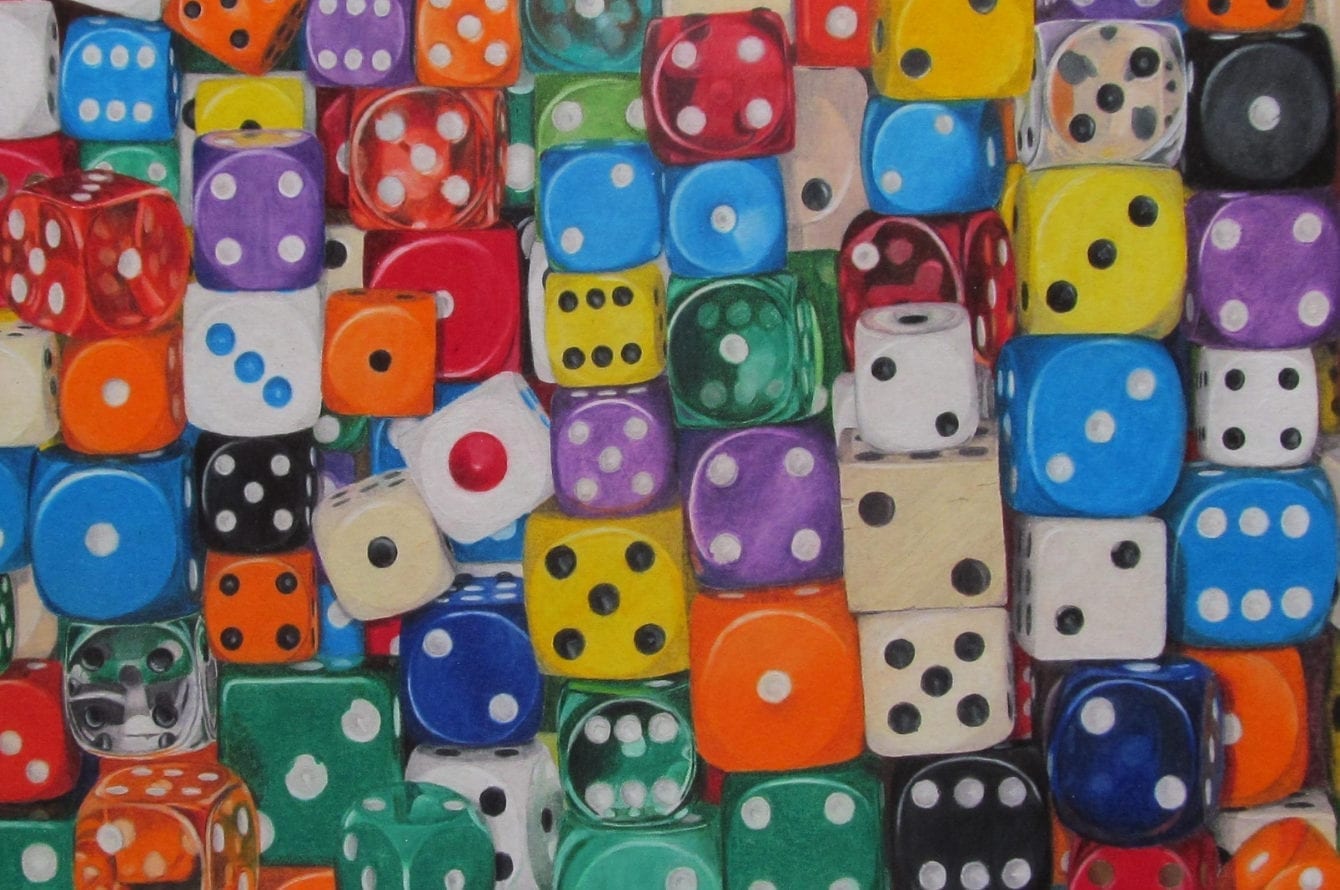 This month the art on show across the county spans the natural sciences from the flow of the Thames in an 'Earthy Paradise' to the patterns of local landscapes; the wildlife in local nature reserves, every-day objects and rusty relics; the changing climate and the periodic table, reminding us that the world we see and celebrate is underpinned by elemental forces.
As spring lifts the county into green and lush, Henley's River and Rowing Museum celebrates the beauty of Thames with an exhibition looking at the designs of William Morris and the link between his art and the river.  In the 1880s Morris produced a series of designs named for the tributaries of the Thames: the Kennet, Loden, the Wandle and the Windrush. In these he chose a primary-colour palette not much seen in the Victorian period using indigo blue with which he dyed his fabric fully blue before used bleach on printing plates to clear the dark colour from the fabric. It's a lovely exhibition with embroidery, a loom, other artefacts and even a cartoon depiction of Morris by Rossetti who sketched him fishing on the Thames in a small boat.
And over in Bampton, a Cotswold neighbour to William Morris home village of Kelmscott (where you can also visit Kelmscott Manor where he lived), West Ox Arts Gallery has a crisp fresh exhibition Graphical Illustration (from 6th April – 4th May) showcasing the work of six talented contemporary Oxfordshire artists.
Printmaker Susan Wheeler takes her starting point from a landscape, buildings, plants, or people, noticing and drawing attention to their particular shapes, colours and underlying patterns in pleasing linocut compositions with bold lines and flat areas of colour.
In contrast Sue Side wields a pencil with incredible skill to draw the stories hidden in our local environment of tree, copse, land and sky – stories which are both complex yet insubstantial and fleeting, played out against the vast stage of nature, the story of starlings, for example. Based on her observations at The Otmoor RSPB site, thousands of individually ink drawn birds overlap one another again and again to create depth, pattern and fluidity. From a distance these works seem to be of abstract, random forms. It is only close up you see they focus on the pattern, purpose and togetherness of these starling flocks.
Sue is also drawn to the many subtle details that characterise people and animals – raising the ordinary to a thing to ponder.
It is the ordinary, the everyday and the discarded that catches artist Robert Strange's eye too – his original colour pencil drawings from my 'Rusty' series of old tools are almost photographic in their extraordinary detail, and hang alongside paintings of old toy cars and colourful 'Squashed' collections. Other artists focus instead on landscape – Dougie Simpson's pieces in a contemporary pen & wash style reflect Oxford and Blenheim Palace, Sidmouth and Venice whilst Mark Clay's work is inspired by landscapes, both human and natural, and he uses both graphical and illustrative techniques to investigate a world that can be both beautiful and ridiculous. His responses to the Anglesey coastline are analytical and pared down to simple interacting lines, while the city of Oxford inspires him to richer flights of fancy. Expect a touch of cartoon humour too.
This month in Summertown, Sarah Wiseman has a focus on landscapes in a variety of fresh styles in step with Spring's arrival, including new work by contemporary abstract painter Charlotte Cornish and Sally Stafford whose expressive landscape painting, her emotional response to her surroundings key to her work. Through her strong energetic mark making, Charlotte explores the world through colour and line.
'I have always found inspiration from places I have visited. I often use photographs as an initial starting point for my compositions, but my paintings are not representations of places, but a mixture of elements from the seen world, and my own emotional responses and experience,' she explains.
Sally Stafford also studies the natural world – her latest collection is inspired by recent travels along the Ridgeway and Dorset, evoking flower meadows and summer twilight skies. In colours of grassy greens and subtle mauves, the compositions have a lush feel of nature and abundant flora.
It is the environment too that has inspired 'The Flute & the Bowl, at the North Wall from 12th-18th April. Oxford University's Art and Ecology Network, has brought together 14 artists from the Ruskin School of Art and 14 scientists from departments across the University, to investigate what a collaboration between art & science can offer on the subject of Climate Crisis in disciplines ranging from quantum physics to sculpture, from material science to video art that together exploring possible futures.
At OVADA in central Oxford 'Neither Use Nor Ornament: Everyday Objects Transformed' (runs until 28 April) fourteen artists from the Oxford-based Museum for Object Research and WEBworks (a pioneering autistic-led arts project) use photography, film, poetry, dance, installation and performance to explore how we use everyday objects to store our memories whilst over in Oxford's The Jam Factory, also with an unsettling geological inspiration artist Alison Walters presents 'Fire & Ice' (until 14th April), brightly coloured abstract paintings considering global warming is igniting the devastating power of the natural world around us. Alongside until 5th May, you can see 'Playing with Print', a series of experimental prints by Slade graduate Anthea Richards which colour, energy and fun to The Jam Factory (until 5th May), with exhibited in her upcoming show 'Playing with Print'. With many of the prints depicting movement of the human form, you can expect to be caught in a whirlwind of expressive marks and textures.
And there's a chance to get involved in an exhibition of interactive and kinetic sculpture in welded metal at Radley College's Sewell Gallery's 'Mathematics and Imagination'. Here Willow Winston experiments with materials empirically to explore structures rooted in mathematical form,  and pathways to deep levels of connection with the nature of the Cosmos. She is inspired by the book 'Mathematics and the Imagination' (1940) which she read as a child, its starting premise is that Mathematics leads the creative faculties beyond even imagination and intuition, her intention is to open doors to the beauty of Mathematics and at the same time extend the range of the viewers' imagination. She is also inspired by the Periodic Table which celebrates its 150th anniversary this year.
Great places to enjoy art in Oxfordshire this month:
An Earthly Paradise: William Morris & The Thames  (admission charge applies; runs until 14th July)
River & Rowing Museum, Mill Meadows, Henley-on-Thames RG9 1BF
Graphical Illustration by six contemporary artists (runs until 4th May)
West Ox Arts Gallery, Market Square, Bampton OX18 2JH

Charlotte Cornish & Sally Stafford in The Spring Exhibition (throughout April)
Sarah Wiseman Gallery, 40-41 South Parade, Summertown, Oxford OX2 7JL
The Flute and The Bowl (from 12th-18th April)
The North Wall, South Parade OX2 7JN
'Neither Use Nor Ornament: Everyday Objects Transformed' (runs until 28th April)
OVADA 14A Osney Lane, Oxford OX1 1NJ
Alison Walters: Fire & Ice  / Anthea Richards: Playing with Print (runs until 16 April)
The Jam Factory, 4 Hollybush Row, Oxford OX1 1HU
Willow Winston: Mathematics and Imagination (runs until 24th May)
Sewell Centre Gallery, Radley College OX14 2HR
The Art Blog is written by Esther Lafferty of Oxfordshire Artweeks.
Oxfordshire Artweeks 2019 is set to be the UK's biggest ever open studios event.