Our Guide to Oxford Open Doors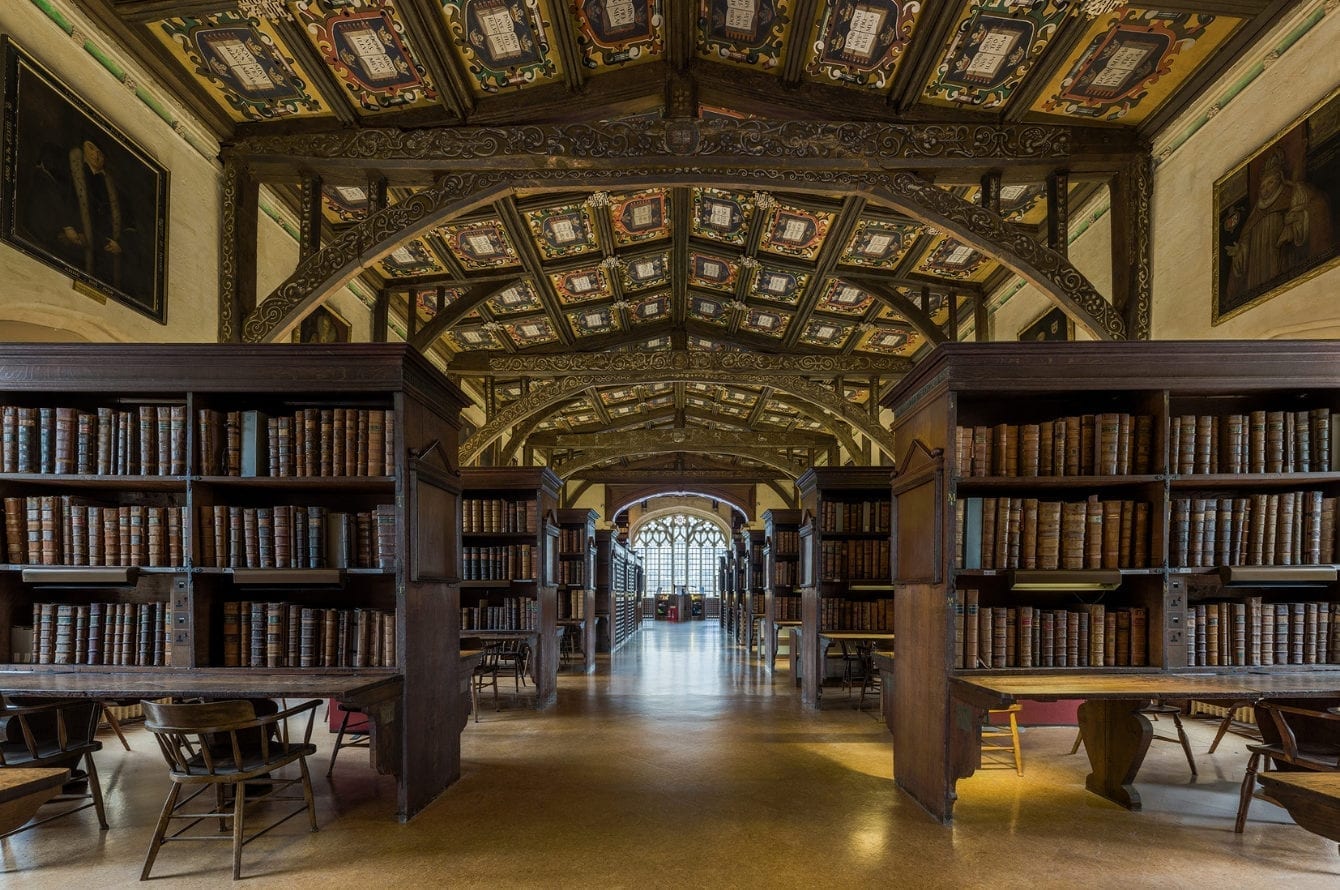 The Summer holidays are over and we have returned home to school, work and our everyday lives, treasuring memories of places visited in other UK towns or abroad.
Why not continue the trend – for one weekend only enjoy Oxford Open Doors!
Weekend of September 14 and 15.
Discover the hidden worlds and heritage on your own doorstep – Oxford Open Doors is your annual chance to find out more about the extraordinary heritage and histories just around the corner from where you live right here in Oxford. The annual event, which is coordinated by Oxford Preservation Trust, opens up free access to over 130 venues across the city, including colleges, churches, University departments and cultural attractions.
This year's theme is Made in Oxford and organisers are promising a mix of the old and the new, hidden places, surprising stories and family fun, with thousands of people taking part.
Numerous colleges and churches will be welcoming people in as part of the weekend celebrations and more quirky locations will be on the map as well, including Osney Lock Hydro and the LMS swing bridge in Rewley Road.
Locations include...
Sheldonian Theatre
Visit Oxford University's ceremonial hall to enjoy a spectacular 360 degree view of Oxford from the cupola, with historical talks throughout the day.
Sunday 15th, 10:00 to 17:00
BMW MINI Plant
Visit the BMW Museum and Visitor Centre in MINI's 60th Anniversary year to discover some of the most iconic MINI models built.
Saturday 14th, 10:00 to 14:00
History of Science Museum
Visit the History of Science Museum to enjoy 'Made in Oxford' tours of the museum's collection, featuring intricate objects and unusual Oxford stories.
Saturday 14th & Sunday 15th, 12:00 to 17:00
Ashmolean Museum
The Ashmolean Museum is open all weekend, with free tours of the museum's treasures, including the gallery of ancient Greek and Roman sculpture, on Saturday.
Saturday 14th & Sunday 15th, 10:00 to 17:00
Oxford Castle & Prison
Free entry to Oxford Castle & Prison throughout the weekend, bringing history to life with archaeological displays and a treasure hunt.
Saturday 14th & Sunday 15th, 10:00 to 16:00
Carfax Tower
Climb the 99 steps to the top of Carfax Tower to get a birds eye view of Oxford's dreaming spires and the stunning surrounding countryside.
Sunday 15th, 10:00 to 17:00
Cherwell Boathouse
Test your punting skills with a free half-hour trial with Cherwell Boathouse staff onside to give expert tips. Why not pop in for a delicious lunch afterwards?
Friday 13th, 10:00 to 12:00
Lady Margaret Hall
Visit Lady Margaret Hall for a rare opportunity to see inside this pioneering Oxford college; the first to educate women in 1879.
Sunday 15th, 10:00 to 16:30
Saïd Business School
Visit the ultra-modern Saïd Business School for a tour of the building and its history. Tours at 10am and 12 noon. No pre-booking required.
Saturday 14th & Sunday 15th, 10:00 to 14:00
Malmaison
Discover this unique and stylish hotel within a prison. Visitors will be able to see the former cells of Oxford Prison where the hotel now welcomes its guests.
Saturday 14th, 13:00 to 15:00
The Story Museum
A rare opportunity to see The Story Museum's dramatic transformation in action including a hard-hat tour of work in progress. Booking required.
Friday 13th, 11:00 to 16:00
New Theatre
Take a peek behind the scenes of Oxford's largest theatre, including a chance to tread the boards of their prestigious stage. Last entry at 3.30pm.
Saturday 14th, 10:00 to 16:00
Modern Art Oxford
Explore Modern Art Oxford's industrial spaces including the galleries, production workshops and archive this weekend with special behind-the-scenes tours.
Saturday 14th, 10:00 to 17:00
St Michael at the Northgate
Visit Oxford's ancient City Church and climb the Saxon Tower for a wonderful view of Oxford. Free admission and gift shop open.
Saturday 14th, 10:30 to 17:00
Turrill Sculpture Garden
Visit this small oasis of a public garden, behind Summertown Library. Current exhibition showing 'Hidden in Stone' by Martin Cash and Piotr Gargas.
Saturday 14th, 09:30 to 16:00
North Wall Arts Centre
Gallery tours 12 noon to 4pm of Robin Stewart's exhibition of paintings, drawings and collages. Plus behind-the-scenes glimpse of open rehearsal 2pm to 5pm.
Saturday 14th, 12:00 to 17:00
Pitt Rivers Museum
Go behind the scenes at the Pitt Rivers Museum. Join Community Curators from the Beyond the Binary project to hear about their fascinating work.
Sunday 15th, 10:00 to 16:30
Weston Library
At the Weston Library, visitors can explore the intriguing maps of Oxfordshire from Tudor times to the 20th century, with a day of free drop-in activities.
Saturday 14th, 11:00 to 16:00
New College, where scenes were shot for the Harry Potter movies, is also taking part. Visitors are likely to recognise the castle-like cloisters at the college, which doubled as the Hogwarts hallways in the movie version of Harry Potter and the Goblet of Fire.
PLUS! Don't miss Experience Oxfordshire's Guide to the 10 Best Oxford University Colleges to Visit!
Brochures are now available to pick up across Oxford's libraries and community centres.