Seven Top Picks for Oxfordshire Art This February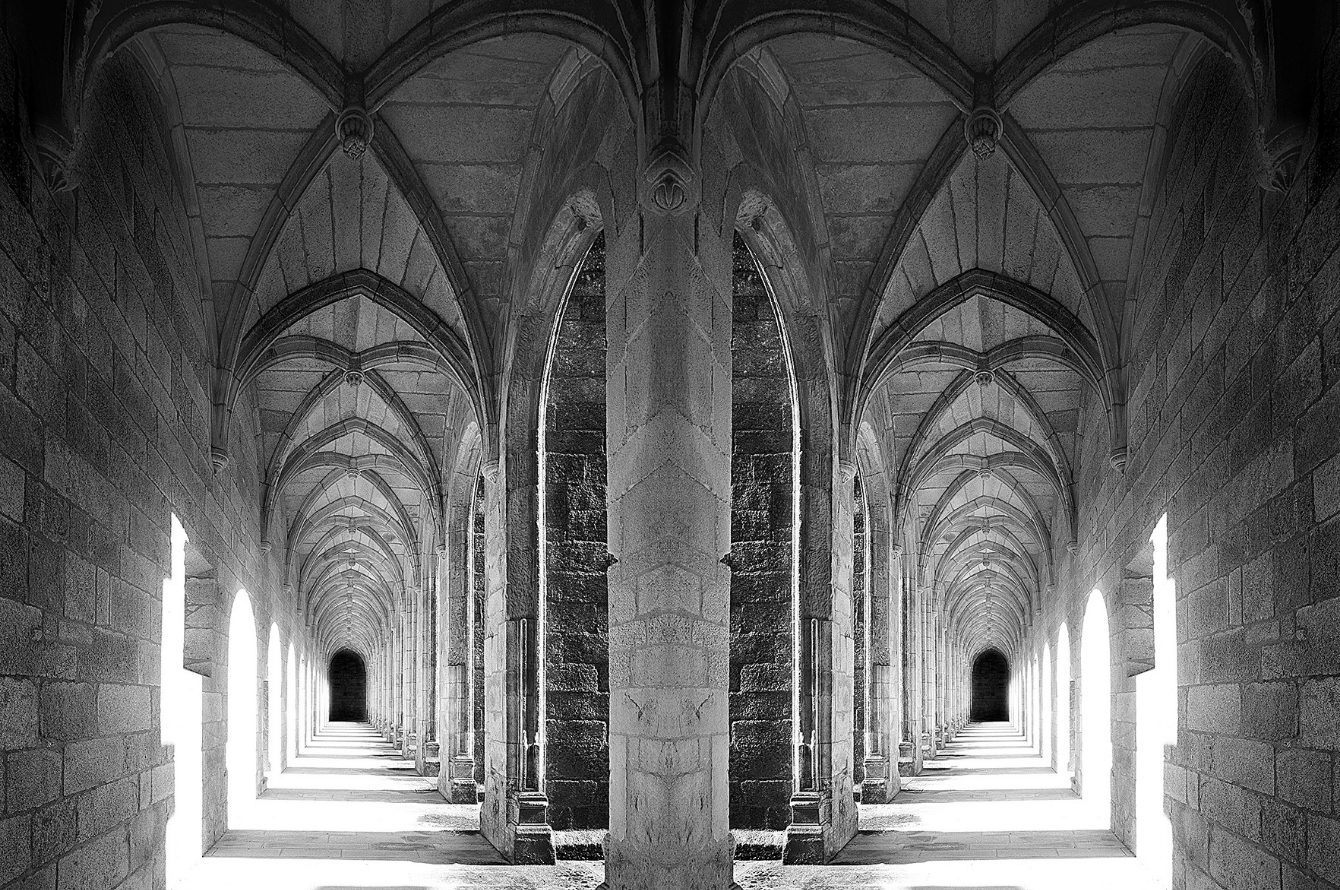 This February we are recommending seven very different exhibitions to whet your arty appetite: from the nineteenth century paintings to contemporary bling sculpture fresh from America there's interest, colour and entertainment to keep you enjoying the landscape and contemplating the world, away from the wintry weather.
There's the traditional in the opulent State Rooms of Woodstock's Blenheim Palace where early architectural paintings and engravings by JMW Turner hang amidst this stately home's heritage pieces (opens on 16 February, runs until 22 April; admission charge applies) Turner painted 'Blenheim, Oxfordshire' in 1833, including the 'Finest View in England' in his 'Picturesque Views in England and Wales' series. This exhibition presents some of the artist's first commissions, his most celebrated topographical works and his first sketchbook. On loan primarily from the Ashmolean Museum's collection with additional pieces drawn from the Tate and private collections, they focus on his increasing expertise in the depiction of architecture and perspective in drawings, paintings and engravings in the period between the 1780s-1810s.
The Gothic architecture of cloisters in Portugal, Spain and England have inspired and intrigued Oxford-based photographer and scientist Paul Preece. In 'Cloisters' at the North Wall (Summertown, Oxford; runs from 6th Feb until 9th March), Preece presents photographs of a range of gothic cloisters. These explore the fleeting nature of light as a metaphor for life, set against a backdrop of cold, hard stone that measures time in centuries. Take a moment to consider his enigmatic work The Sacred Heart of Oseira, a photograph of a cloister from the Spanish monastery of Santa María la Real de Oseira. The image may be 21st century but the accidental presence of divine symbols hidden in plain view gives it a sense of medieval mystery.
Also in North Oxford, photographer and Fine Art Curator Jenny Blyth is presenting a solo show 'Reflecting the Landscape' at Wolfson College (runs from Sunday February 17 – March 28). Primarily presenting the picturesque landscape of a much loved Oxford – Port Meadow and University Park, for example.
"I never tire of Port Meadow,"  says Jenny, "and have walked daily whatever the weather for years. I love the huge skies, and stepping onto the meadow that stretches towards Oxford, it presents like an old Dutch master, an ever-changing canvas. It is large enough to lose yourself in nature, to embrace the elements, and familiar enough to encourage a quiet meditation.
The seasons transform the landscape, shape-shifting and refreshing the palette. There is invariably something unexpected and beautiful to observe whether that is a hawthorn bush heady with musk scented flowers, or a murmer of plover that contours the broad backs of horses, their long tails sashaying. Gun-metal skies threaten thunder over a buttercup ocean in May, while hoar frost on winter days crystalliizes the floodplains under high blue skies. In autumn, the last of the black poplars shed yellow leaves that fringe the edge of the river like a golden thread.
I attempt to capture a sense of oneness in my photographs. I have always been drawn to the poetry in photography, and try to catch the moment as it feels on the day. I am not technically-minded, and shy away from photoshop so that the images are as true as they can be."
The exhibition includes a response to Wolfson College where nature meets architecture, looking at the way the gardens soften the impact of man-made structures. "Initially I was daunted by the Brutalist architecture," says Jenny, "but have become captivated by the way the trees interact with the buildings."
Also interpreting intimately-known Oxfordshire localities with energy and vitality, Elaine Kazimierczuk's uplifting paintings are on show in the Brian Sinfield Gallery, Burford (runs from 10th until 23rd February). In her semi-abstract studies of meadows, trees and hedgerows, rich with the colour and life of the natural world, she achieves a tension between looseness and control, which enables her to convey the sense of place. Elaine is a self-taught artist who paints very much in her own style.  Frequently working on a red ground which resonates with the vibrant over-painting, she adopts a bold approach, so that there is an evident freedom in the brushwork.  In many paintings, where her mark-making appears unpremeditated, colour heightened paint applied spontaneously, touched or scraped, there is a judiciously, managed untidiness about the work.  The result is a kind of chaos but one which captures the intricate assembly of wild beauty she finds in nature.
This month too there's surprising colour and beauty at The Ashmolean. It may be the oldest university museum in the world, stuffed with antiquities dating back to prehistory, yet this spring the Museum presents a major exhibition of work by Jeff Koons, an American artist whose practice teams popular culture and the banal with ancient sculptures and Old Masters –a giant Venus in the style of balloon-modelling, for example, in printer-ink Magenta created from high-shine stainless steel. Koon comments, "I couldn't think of a better place to have a dialogue about art today and what it can be."
This exhibition of seventeen works, paintings, sculptures and more, fourteen of which have never been shown in the UK will be an undeniable conversation piece: as ancient art meets the modern, high art combines with the vernacular in large-scale pieces, expect the unexpected.
Elsewhere in Oxford, Cornwall-based painter Una D'Aragona whose work is on show this month in Summertown's Sarah Wiseman Gallery, also references historical painting, song lyrics and the human figure, as she layers her canvas in semi-abstracted forms, reflecting on the non-linear accumulations of images that emerge, distort or fade.
Working primarily in oil, Una uses painterly marks to investigate memory, and how it shapes our lives. "I am interested in how fragments of the past, personal, art historical, cultural, remain alive in our deep memory, ghosts that bleed into the present and our thoughts of the future," she says.
Her mark making ranges from rounded and soft strokes to more expressive lines and squiggles. These contrast and float over one another in multi-dimensional planes, that immerse and draw the viewer through her world.
And in 'three dimensional line drawings' in the Hemingway  Gallery, Cassington near Eynsham, professional sculptor Roger Perkins' latest work marks a departure from his time-based installations that are transient in nature, both in terms of material and subject matter. This new exhibition, 'There's a Red House Over Yonder', continues to investigate the fragility and mutability of Home in three dimensional 'line drawings', which are intentionally fragile yet thoughtful as Perkins explores expressions of the importance we place on the most basic of human needs – our relationship to our place of shelter. Particularly as we draw our cloaks closer in these February days. Step inside…
JMW Turner: The Art of Perspective (runs until 22nd April; admission charge applies)
Blenheim Palace, Woodstock OX20 1PP
Paul Preece: Cloisters (runs until 9th March)
The North Wall Arts Centre, South Parade, Summertown, Oxford OX2 7JN
Jenny Blyth: Reflecting the Landscape (runs from 17th Feb-10th March)
Wolfson College, Linton Rd, Oxford OX2 6UD
Elaine Kazimierczuk: a solo show (runs from 10th-23rd February)
Brian Sinfield Gallery, 127 The Hill, Burford OX18 4RE
Jeff Koons at The Ashmolean (runs from 7th Feb – 9th June; admission charge applies)
The Ashmolean Museum,  Beaumont St, Oxford OX1 2PH
Una D'Aragona (throughout February)
Sarah Wiseman Gallery, 40-41 South Parade, Summertown, Oxford OX2 7JL
Roger Perkins: There's a Red House over Yonder (runs from 10 Feb – Sun 17 March, Fri-Sun only)
Hemingway Art, Pound Lane, Witney OX29 4BN
The Art Blog is written by Esther Lafferty of Oxfordshire Artweeks.
Oxfordshire Artweeks 2019 is set to be the UK's biggest ever open studios event.