Shapes of the Earth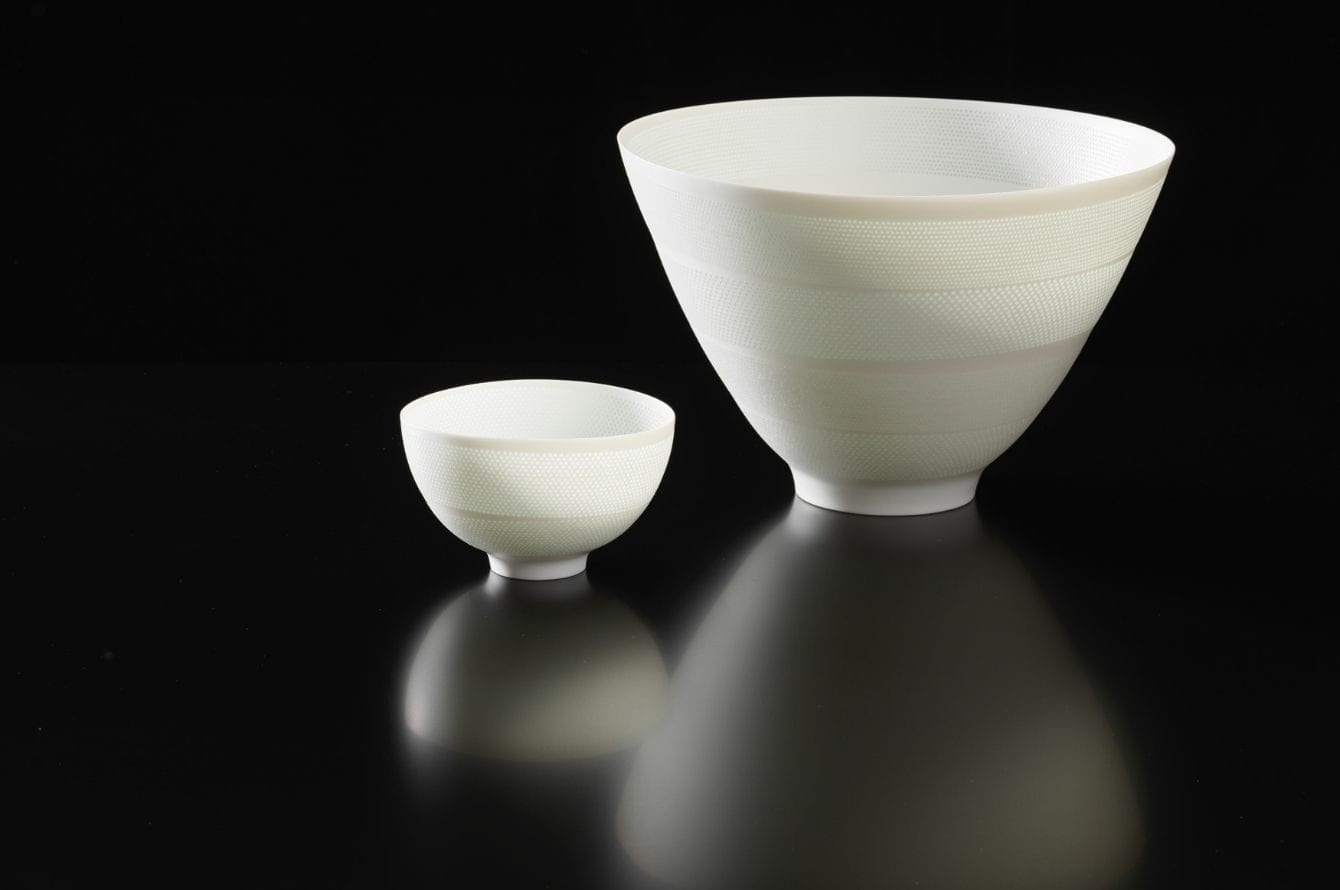 This month, there's a particular buzz about ceramics in Oxfordshire.
In Jericho, a bohemian artisan quarter in the heart of Oxford city, Oxford Ceramics Gallery presents a solo exhibition of works by Niisato Akio, a gifted younger potter from Japan known for his precise, thrown and cut porcelain; often using coloured clay. Niisato gained great attention in Japan with major museum exhibition shows including About the Tea Ceremony – A Viewpoint on Contemporary Kogei at The National Museum of Modern Art, Tokyo, and along with his signature porcelain pieces, this exhibition includes a group of works developed using stoneware and experimenting with Shigaraki clay.
Over in The beautiful grounds of Waterperry Gardens – 19-21 July, plays host to the first new ceramics festival to be launched in the UK in 10 years, Celebrating Ceramics. The festival will showcase over 100 diverse makers renowned within the world of contemporary ceramics and visitors can enjoy a wide range of demonstrations and lectures offering an insight into the creative process and the inspiration behind the pots (Admission charge applies).
The range on show is simply mind-boggling from hand-carved tiles inlaid with poetry using ancient 13th-century techniques to delicate porcelain inspired by the ocean; other pieces have extraordinary silhouettes or boast colours added as if the clay is a canvas. There's jewellery, jugs and sculpture – animal and figurative – and more besides.
Look out, for example, for work by well-established slipware potter Dylan Bowen whose earthenware, formed using traditional and contemporary techniques and materials, is rich with energy and spontaneity. Here too you'll find intriguing archaeologically-inspired ceramics by Oxfordshire's Philip Jolley. Solid and with an apparent past as if found underground, these decorative and colourful pieces are meant to be touched, their tactile quality and surface contrasts, an integral part of the design. Phil forms each from slabs which are built using layers of different clays, some printed with plaster blocks, some coloured with oxide or stain and others plain, combining patterns and details inspired by 'the suggestion of what might have once been'.
See great ceramics this month at:
Oxford Ceramics Gallery, 29 Walton St, Oxford OX2 6AA
Celebrating Ceramics, Waterperry Gardens, near Wheatley, Oxford OX33 1LA
The Art Blog is written by Esther Lafferty of Oxfordshire Artweeks.