The Ashmolean is Proud to Celebrate Over 10 Years of Hosting Weddings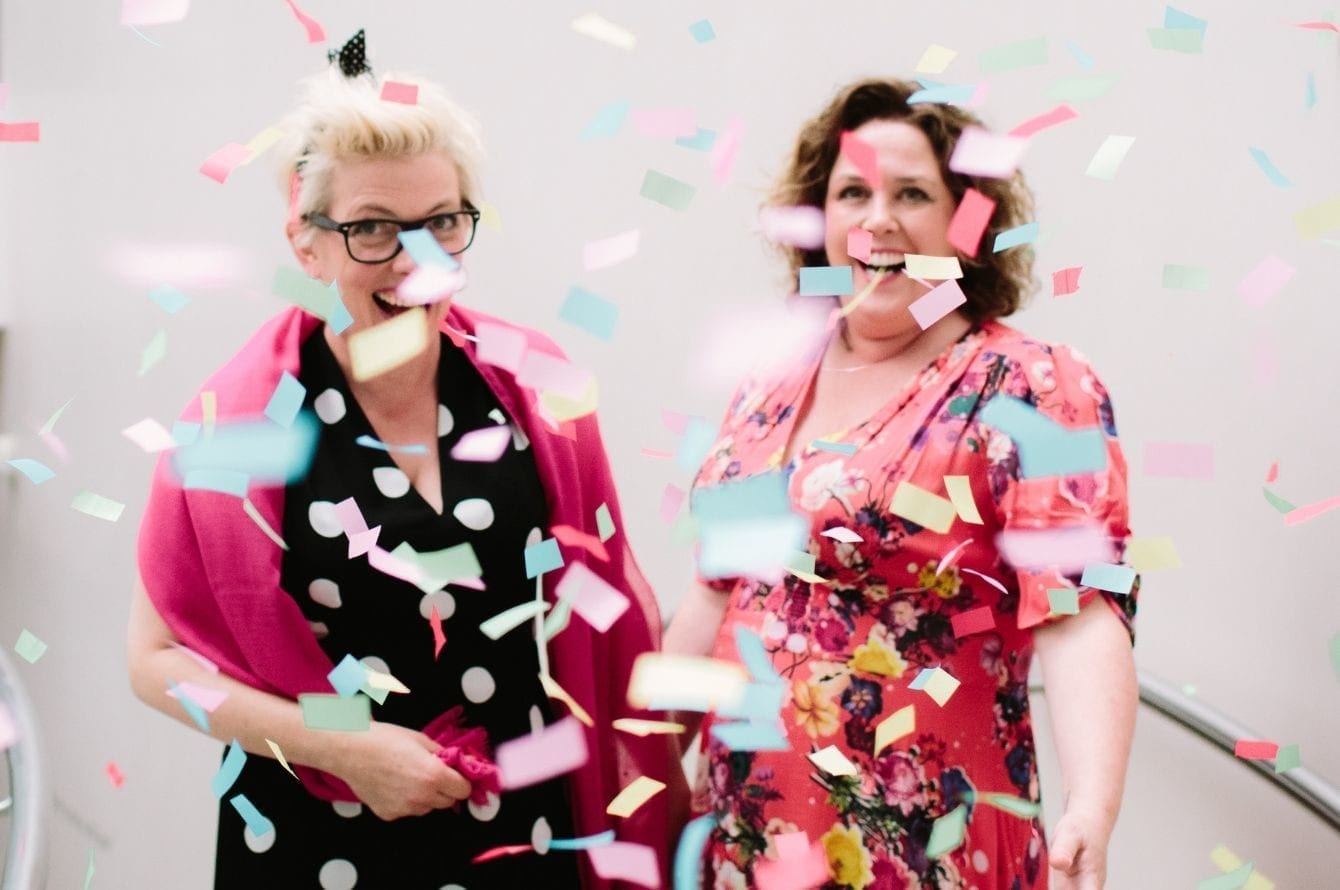 The world's oldest public museum has been hosting weddings in its galleries and events spaces since 2007. Located in heart of Oxford and with over sixty galleries to choose from, there is a wealth of opportunity to wow your guests and create a show stopping day.
Oxford-based owners of Frog Orange Balloons, Beck and Lucy were the first couple to exchange vows against a backdrop of half a million years of art and history. The Ashmolean invited them back for a fabulous photoshoot and walk down memory lane captured by local wedding photographer Philippa James.
Beck and Lucy got together in London in 1999. Both natural creatives: Beck, a professional violinist, and Lucy, cartoonist and animator – they decided to settle in Oxford and tie the knot at the Ashmolean.
They organised a party to celebrate by getting all their close friends and family together. Beck had attended The Royal College of Music in London, and Lucy didn't go to university, so they had no affiliation with any particular college or symbolic venue in Oxford; Lucy says:
"back in those days there were very few venues that would allow a same sex couples to carry out such a ceremony as ours, and we definitely weren't going to go down the Social Club route. Beck's family has a long history in the antiques/antique jewellery business, with some of the family's treasures exhibited in the Ashmolean."
Lucy says:
"Our ceremony took place in the European Art Gallery. The Wedding Planner at the time gave us the genius idea of us going up in the lift before the ceremony, and surprising our guests by descending via the rather dramatic staircase, which we did indeed do, accompanied by our saxophonist playing 'I Want To Be Loved By You'…my knees were shaking so much I thought I was going to fall down the stairs!"
Beck says:
"It was a wonderful, wonderful day, and the venue could not have been more perfect. In a world where same sex couples were not always accepted, we always felt warmly welcomed by the Ashmolean."
Recently engaged? The Ashmolean invites newly-engaged couples to join them for a glass of bubbly to celebrate more than ten years of hosting weddings. Just come along to Ashmolean After Hours on the eve of Pride Day on Friday 31 May.
Explore the world's oldest public museum; listen to music, relax at the bar, book a rooftop dinner or take in a talk: 'Beyond Brideshead: Queer Oxford 1919-1945' with Ross Brooks.
The Museum is also running a competition for couples to be in a chance to win a case of bubbly or wine on the night. Places limited – first come, first served. Book now, details and tickets https://www.ashmolean.org/event/ashmolean-after-hours-may
CREDITS:
Venue
Ashmolean Museum
Beaumont Street, Oxford, OX1 2PH
01865 610406
@ashmoleanevents
Wedding Planner
Stacey Puffer
@staceypuffer_weddingplanner
Photographer
Philippa James
https://philippajamesphotography.com/
@philippajames
@theoxfordweddingblog
Cake
Lulu's Little Oxford Kitchen
luluslittleoxfordkitchen@gmail.com
@luluslittleoxfordkitchen
Balloons
Lucy and Beck at Frog Orange Balloons
http://www.frogorangeballoons.co.uk/
@frogorange