Tried and Tested: Didcot Railway Centre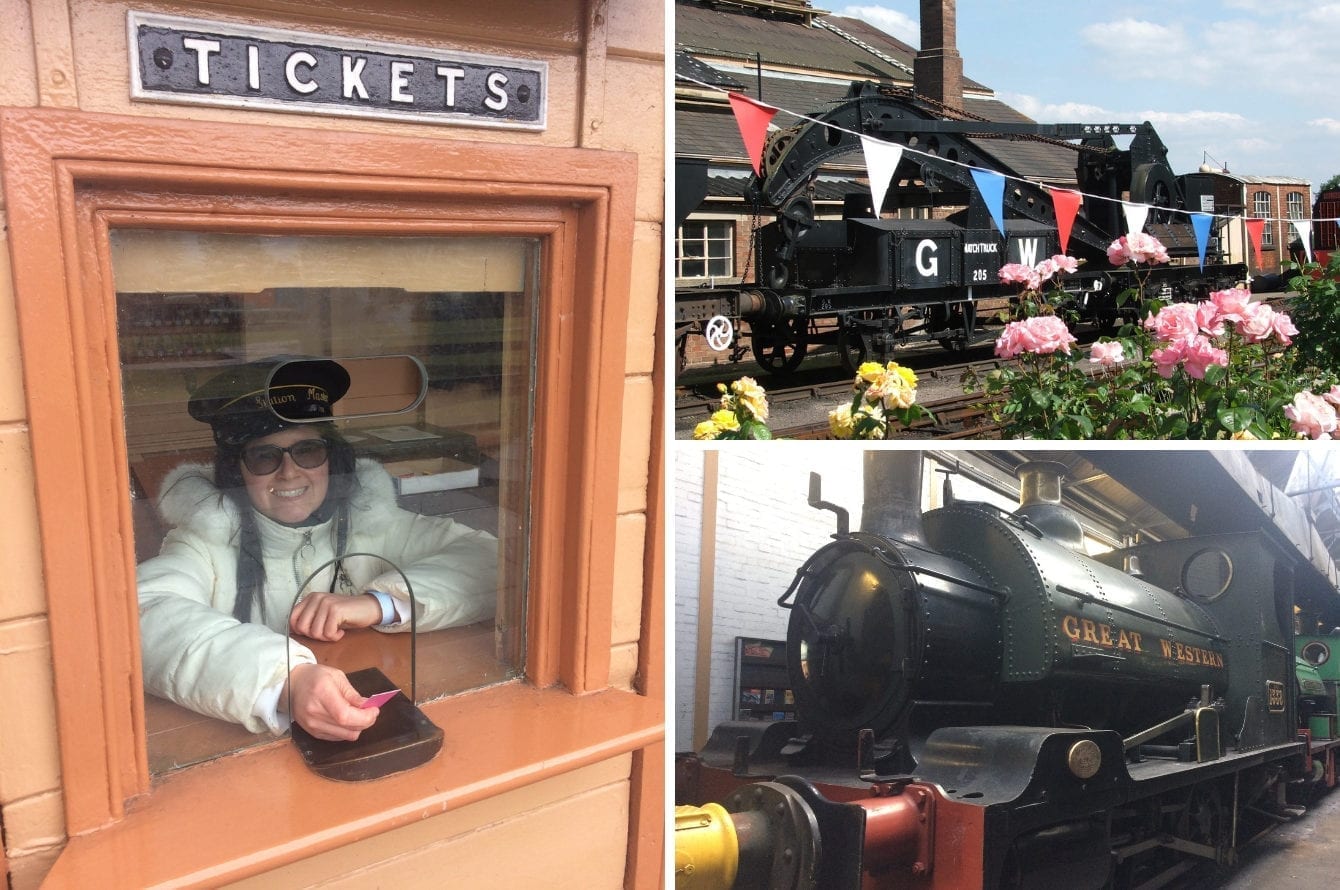 When you're stuck for inspiration this February half-term, we have the best place to go: Didcot Railway Centre.
A fun attraction for the whole family, Didcot Railway Centre is a day-out not to be missed.  As a cure for a grey February weekend, we went along to visit the attraction – and loved it.
Who?
We'd definitely recommend the Railway Centre to families with children, but really anybody can find something exciting! You don't need a particular interest in trains to enjoy this attraction.
How to travel?
If you're headed to Didcot Railway Centre, the best way to get you in the mood is by travelling there by train! It's very easy to get the train from Oxford to Didcot; trains depart from Oxford every 30 minutes, and the journey takes a mere 15 minutes. The perfect amount of time to show your kids the fun of train travel, without the little ones getting bored.
When you get to Didcot, you don't even need to come out of the train station to reach the Railway Centre. You just need to go underground when you get to the station, and you will find yourself there.
The best bits?
We had a great visit to the Railway Centre, made even better by the friendly staff and interactive museum.
The staff members are absolutely lovely. You can feel free to ask them any questions and they will answer with great pleasure.
It is a lively museum, full of interactive displays. Dress up, like we did, and pretend you sell train tickets!
In one of the exhibition rooms, we learnt that some films, such as Anna Karenina or the tribute to Queen, had been filmed there.
Be sure to pencil in Didcot Railway Centre's half-term open days: 16, 17, 20, 23 and 24 February.
We really encourage you to make the most of it!