Un-boo-lievable Halloween & Half Term Events in Oxfordshire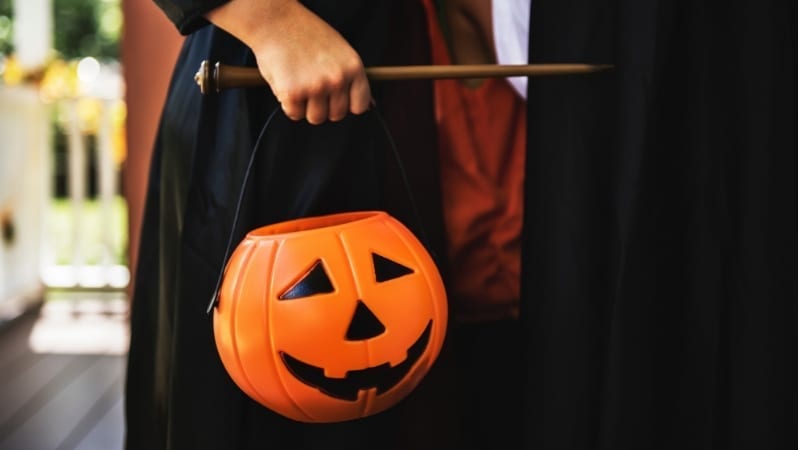 Nothing says autumn in Oxfordshire like a wide-range of Halloween and Half Term activities for the whole family! Experience everything from ghosts, ghouls and gourds with these spooktacular events happening throughout the county.
It is a dark October night in 1944. Britain rests uneasy. But Bletchley Park does not sleep. The great machines whirr as typewriters click and frantic footsteps hurry up and down each bustling corridor. Business as usual. In this exciting new immersive event on 26 & 27 October, you have been selected to join the codebreakers; and it is on this particular dark October night that you arrive for your induction. Of course, in this dimly-lit world of ciphers, spies and secrecy nothing is what it seems; be prepared for some surprises along the way…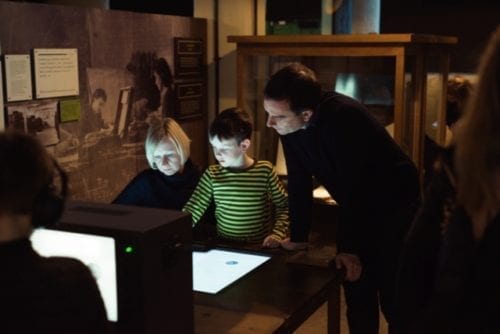 With games and activities, free pumpkin carving, spooky biscuit decoration and an evening of spells and potions, Fairytale Farm is hosting a family friendly late night Halloween event on 27 & 28 October. Visitors can combine the excitement of their illuminated gardens with Halloween activities to create a truly memorable evening out. Plus – arrive in fancy dress for the occassion and you will recieve a free treat!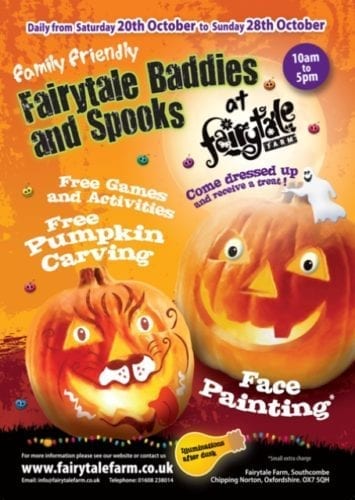 Get Halloween off to a fangy start at the UK's only crocodile zoo! For one night only, explore the zoo via torch light and enjoy animal feeds and talks, plus your chance to see what the animals get up to as darkness falls…just remember predatory animals like to stalk their prey at night…
Join Cogges for a magical autumnal afternoon on 28 October as you take up the challenge for the best-carved lantern, and guess the weight of their 'big-daddy' pumpkin from the walled garden to be in with a chance of winning Cogges panto tickets. Plus, a small number of pumpkins will be available to purchase on the day and pumpkin soup can be found simmering away in the manor house kitchen and pumpkin muffins cooked over an open fire in the woods, as well as pumpkin crafts, spider web weaving in the trees, storytelling & lantern walk, a fire-pit and hot chocolate to warm your soul! A pumpkin trail around the site is available throughout half term up to 31st October for just £2!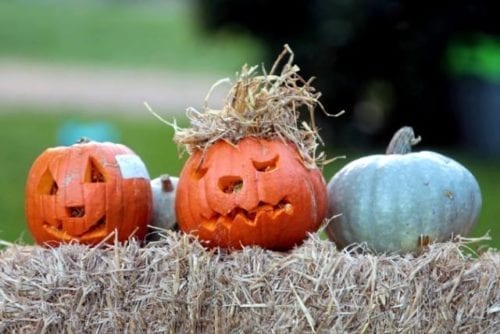 Bring your family to search the garden for riddles and secret messages – work together to solve the mystery and receive a sweet treat! They also have pumpkin carving, and no-carve pumpkin decorating for the little ones. Your ticket to this Halloween event runs from  also includes The Wonder Woods, where children can climb, swing, and run around for hours. The Visitor Centre will be open with hot and cold drinks, sandwiches, and snacks. Children and adults are encouraged to come in their best fancy dress outfit.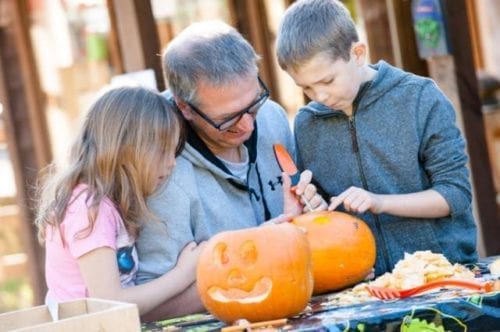 Explore the history of magic over eight centuries in this immersive and thought-provoking exhibition at Oxford's Ashmolean Musuem. The intriguing objects on display show how our ancestors used magical thinking to cope with the unpredictable world around them. They range from the fantastical and macabre (a unicorn's horn, a human heart encased in lead), the beautiful and mysterious (exquisitely engraved rings to bind a lover and medieval books of ritual magic), to the deeply moving confessions of women accused of witchcraft.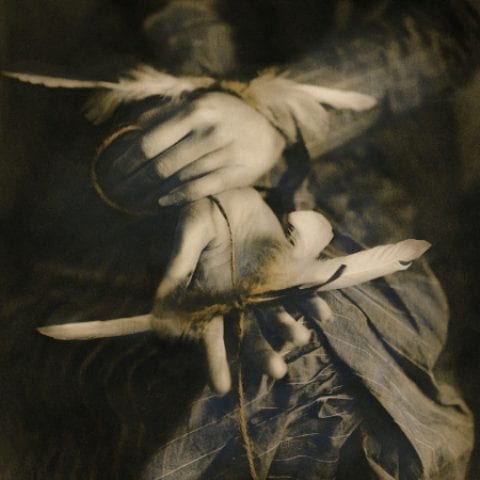 Named as one of the Top UK guided walks and tours, this historically informative yet hugely entertaining ghost tour with Bill Spectre – distinctively dressed as a Victorian undertaker – is the perfect way to soak up the atmosphere of Oxford, leaving you with a deliciously scary tingle running down your spine. If you're dying for more,  Bill Spectre performs two classic ghost stories The Judge's House and The Monkey's Paw – multiple Halloween times and dates available.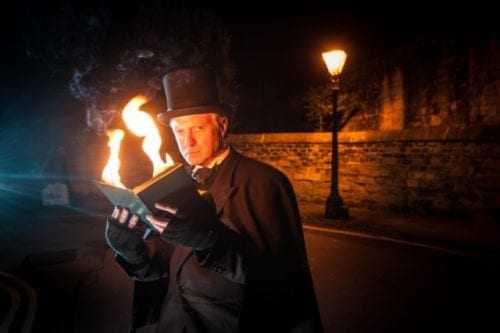 An especially eerie tour of the Oxford castle and prison on Halloween night! Hear ghostly stories from the near and distant past of the castle and prison… The route will take in the ancient well chamber and underground crypt, along with the Victorian prisoners rarely seen punishment cells. With over a thousand years of history and stories to tell… what will you learn this Halloween night? At the stroke of midnight, the tour will conclude with a glass of bubbly to toast the end of Halloween!
Enjoy a spooktacular fireworks display as part of a brand-new Halloween celebration at Blenheim Palace on 3 November. In addition to the pyrotechnics illuminating the Great Court and frightful light projections, the eerie evening will include plenty of thrills and chills with lots of terribly exciting paranormal activities. Watch a witch take to the sky on a broomstick as she 'flies' across a trapeze, discover a levitating gargoyle human statue lurking amongst the crowd and be wowed by terribly tall Halloween Stilt Walkers featuring skeletons, zombies and even the Grim Reaper himself! Gliding ghosts, weeping angels and scary skeletons will move mysteriously around the Courtyard. Indulge in a wickedly delicious food from hot-dogs and waffles to seasonal treats.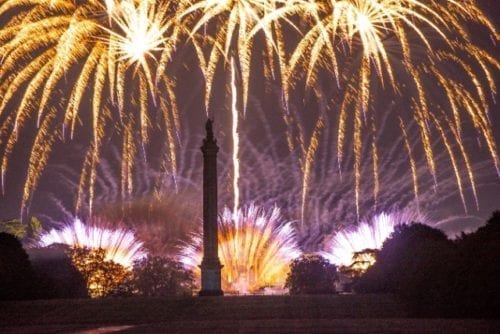 Happy Halloween! Don't forget to share your experiences with us on Facebook, Twitter or Instagram!
#ExperienceOx