Experience Alice's Wonderland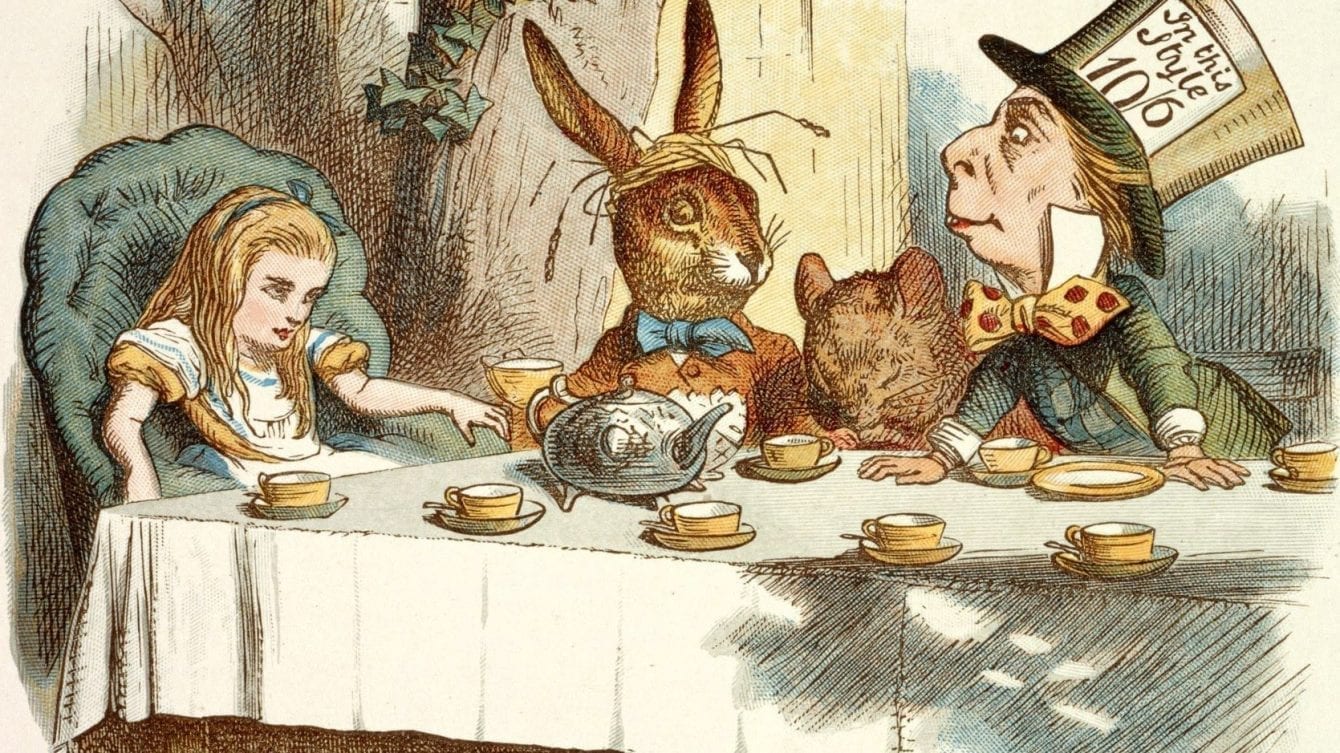 Alice's Day is coming to Oxford for another year on Saturday the 1st of July, to celebrate the well-loved tales of Alice in Wonderland. Across the city businesses open their doors for a variety of fantastically whimsical events and activities for adventure lovers big and small. Read below to see how you can take yourself on a journey through the city that inspired the magical stories, and discover the places that sparked Lewis Carroll's vivid imagination. In the words of the Cheshire Cat, "every adventure starts with a first step", so take yours in Oxford this Saturday!
1. Discover Christ Church College's hidden secrets
Formerly a student at Christ Church College, author of Alice's Adventures, Charles Dodgson (Lewis Carroll), spent many hours in the grounds and within its walls – see if you can find the following when wandering around this beautiful college:
The Cheshire cat's grinning face that is carved into one of Christ Church College's dining hall chairs
The stained-glass Alice window in Christ Church College's dining hall
The tree in the Christ Church gardens, said to be the tree from where the Cheshire Cat was imagined to grin from by Lewis Carroll
2. Enjoy a Mad Hatter's tea party at Café Loco
With walls illustrated in Alice's tales, and window seats that look onto Christ Church College, the Mad Hatter's tea party at Café Loco on St Aldate's doesn't get any closer to the real thing!
3. Visit Alice's Shop
Just a few doors down from Café Loco is Alice's Shop, originally the Old Sheep shop, which featured in the tales of Alice in Wonderland, and was where the real Alice Liddell once bought sweets from! Now, Alice's Shop is a popular place for Alice fans to buy a plethora of Alice souvenirs ranging from books, postcards, to jewellery and decorations.
4. Stop for a drink at the Eagle and Child
A spot famously associated with the literary group known as the Inklings, Lewis Carroll and his friends J.R.R. Tolkien and C.S. Lewis, spent many hours in this pub discussing their works. Transport yourself back in time and imagine yourself amongst the company of these famous minds – what would your story be?!
5. Join in with the fun at The Story Museum
With this year's theme of Riddles and Games, The Story Museum will be bringing a whole host of fun and free activities to visitors in Oxford on Saturday the 1st of July. Join in with a Hedgehog protest at Bonn Square, learn how to play croquet or follow the Cheshire Cat's trail; the list is endless! For more information visit www.storymuseum.org.uk.
6. Take an Alice walking tour
Join the only guide endorsed by the Lewis Carroll Society, author and local historian Mark Davies, for Alice's Parks and Pleasure Walk. This 90-minute walk through some of the less visited, quieter parts of the city, goes via the 'loveliest building of the plain' (the University Museum of Natural History), University Parks (Pleasure and Delight guaranteed!) and the resting place of two Hatters to end at the Botanic Garden. To book, click here.
7. Punt through the city as Lewis Carroll did
Said to have told his stories of Alice in Wonderland to Alice Liddell herself and her sisters whilst floating dreamily down the river, follow in Lewis Carroll's path by hiring a punt from Cherwell Boathouse. Enjoy this quintessentially Oxford activity and see the world through Carroll's imaginative eyes.
8. Visit the Oxford Visitor Information Centre
One of the checkpoints on the Story Museum's Cheshire Cat trail, and a hub of handy information and Alice souvenirs, don't forget to pop into the Visitor Information Centre this Saturday.
For more information on Alice's Day events across the county, see our What's On page.